The Tech Organizer: Your Office On The Go Kit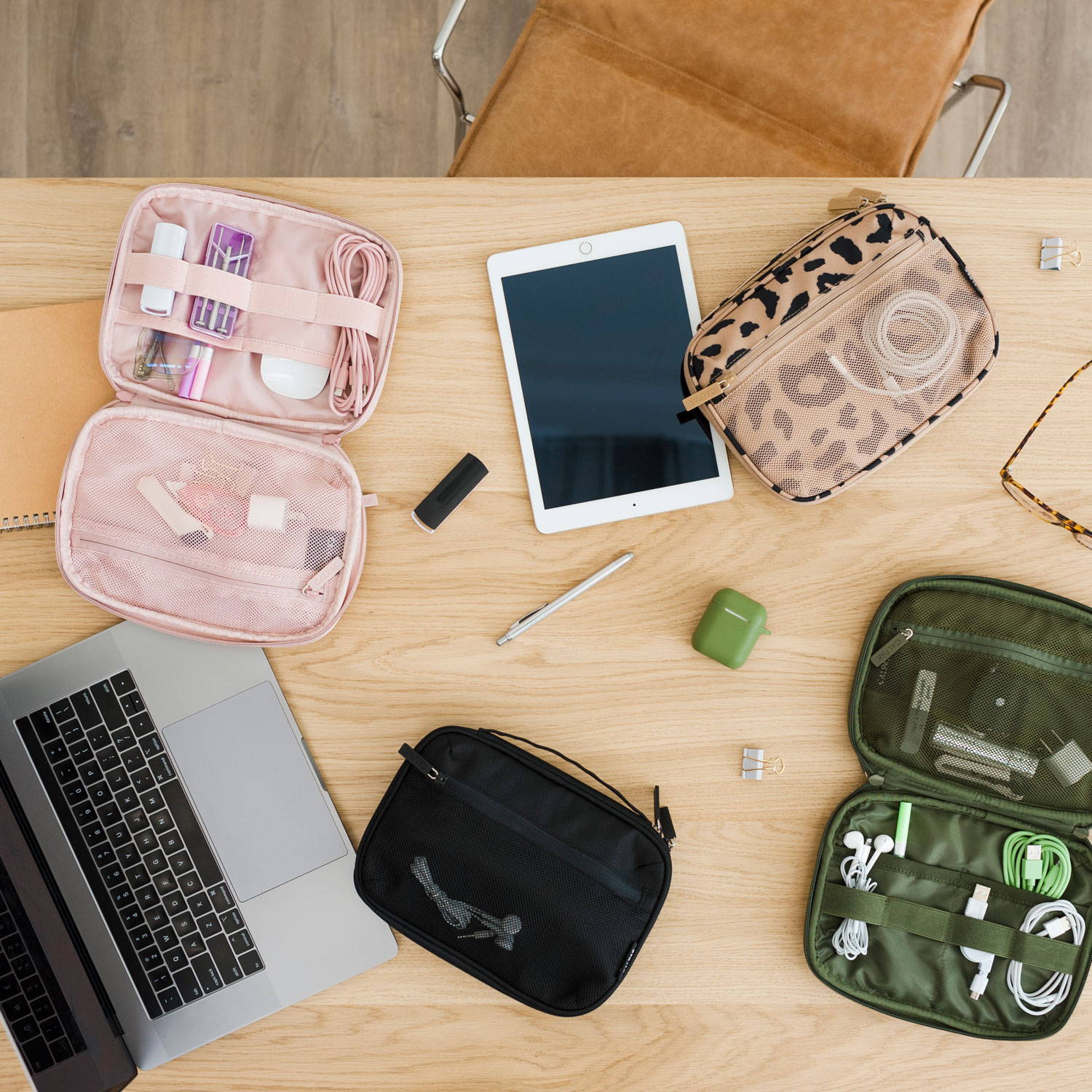 CHARGERS? CHECK. TANGLES? NO WAY.
We have talked about our amazing tech-friendly bags like the Kaya Laptop Backpack or the Luka Duffel Bag for a long time now. But lately, we've spent a lot of time thinking about the bags that go in other bags. The bags that have a special place for even your tiniest essentials. And that's where our Tech Organizer comes in.
This travel-friendly, office kit is the perfect addition to your work hustle ensemble. Whether you need help keeping your cords separated from one another, or a place to keep your hard drives and flash drives safe, the Tech Organizer has you covered.
Get to know the Tech Organizer: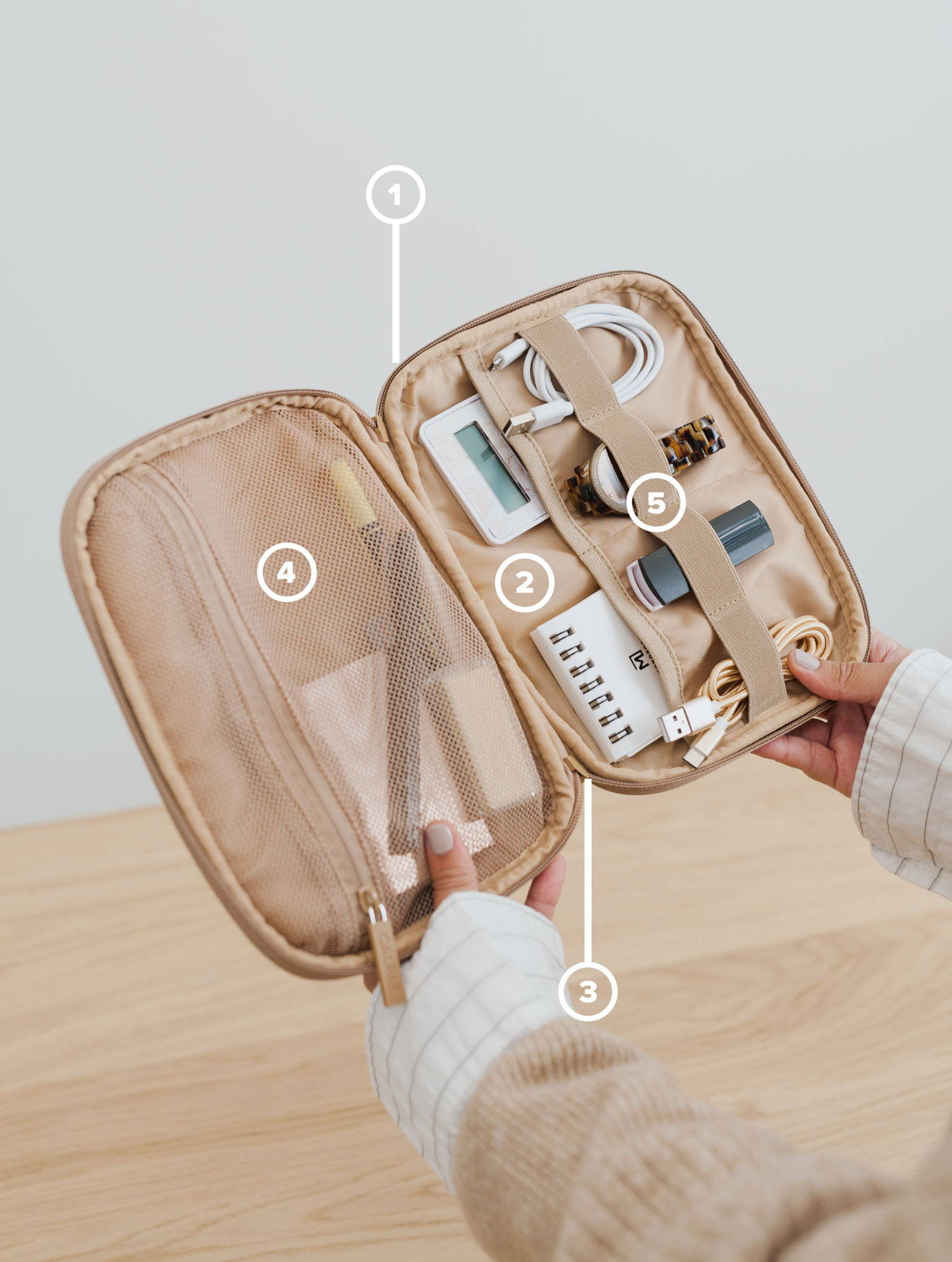 TECH ORGANIZER FEATURES
1. The exterior is made from a durable, lightweight polyester.
2. The nylon interior has a thin layer of padding to protect your hardware.
3. The low profile handle on top is designed for portability.
4. There are breathable mesh pockets on the inside and outside for maximum visibility.
5. The elastic pockets are perfect for your cords, cables, headphones, and more.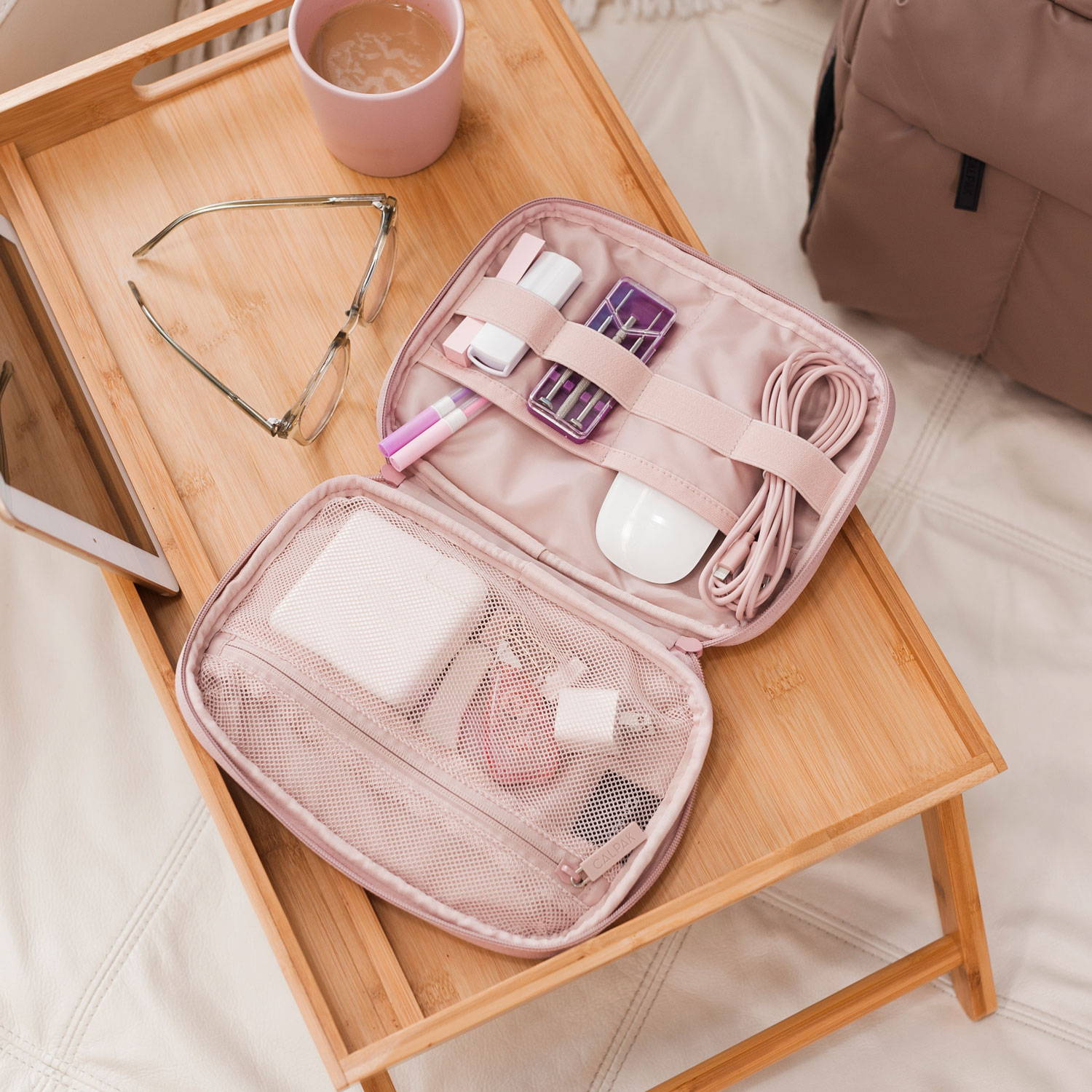 anywhere, anytime
The Tech Organizer makes it possible to bring your work life with you wherever you go, and we know that setting up shop can happen just about anywhere these days.
Whether you're heading to your favorite coffee shop, or staying in bed, you can keep your tech necessities within reach.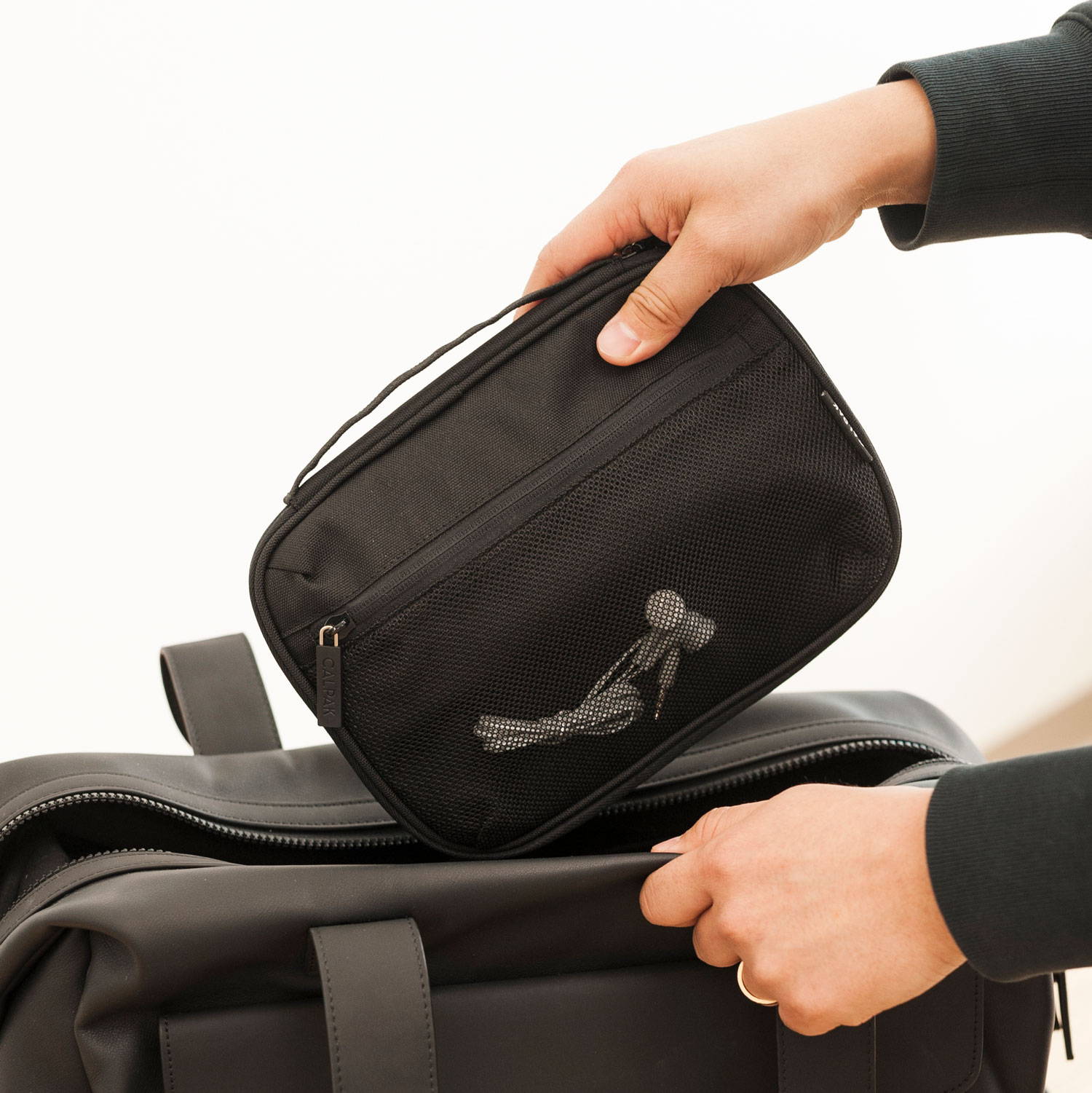 MAXIMUM VISIBILITY
With breathable mesh pockets on the inside and outside, the Tech Organizer has maximum storage visibility. No matter where you've packed those headphones or stuffed that flash drive, you've got your eye on it.
A PLACE FOR EVERYTHING
The Tech Organizer was designed with two exterior, zippered pockets, three interior pockets, and four elastic cord loops.
The cords, cables, chargers, and headphones all have a place to be in this tech-friendly case making it easy to focus on what really matters (because we know that untangling your earbuds really sucks).
---