The Laptop Tote That Has What It Takes: Meet Haven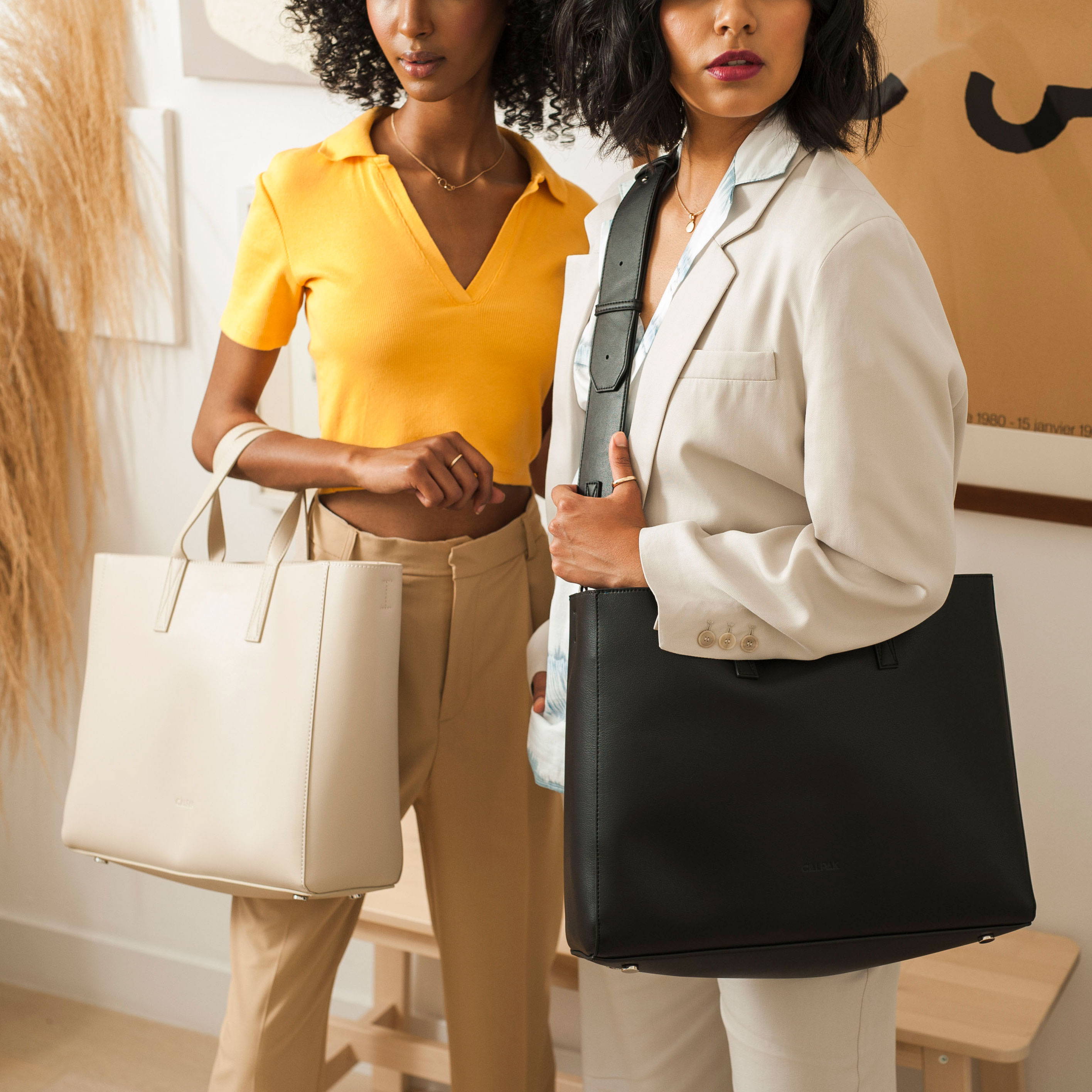 YOU DO IT ALL—YOUR BAG SHOULD, TOO.
Over three years ago, we set out on a journey to design a travel bag that was everything you could ever need– from a day at the office, to a week across the globe. After brainstorming, testing, re-designing, and producing, we've come to know the Haven Laptop Tote as the bag that can do it all.
Need a little extra breathing room for your neck pillow and travel blanket? Remove the laptop insert. Want to carry it across your shoulders to lighten the load? Adjust the shoulder strap to your desired length and be on your way. Looking for a little structure in your life? Pack it all in and stay organized with the multiple interior and exterior pockets. And don't forget, we know what it's like to want a bag that can go the distance– use the luggage trolley sleeve to have hands-free travel. When we say "all," we really mean it.
Designed to take on anything.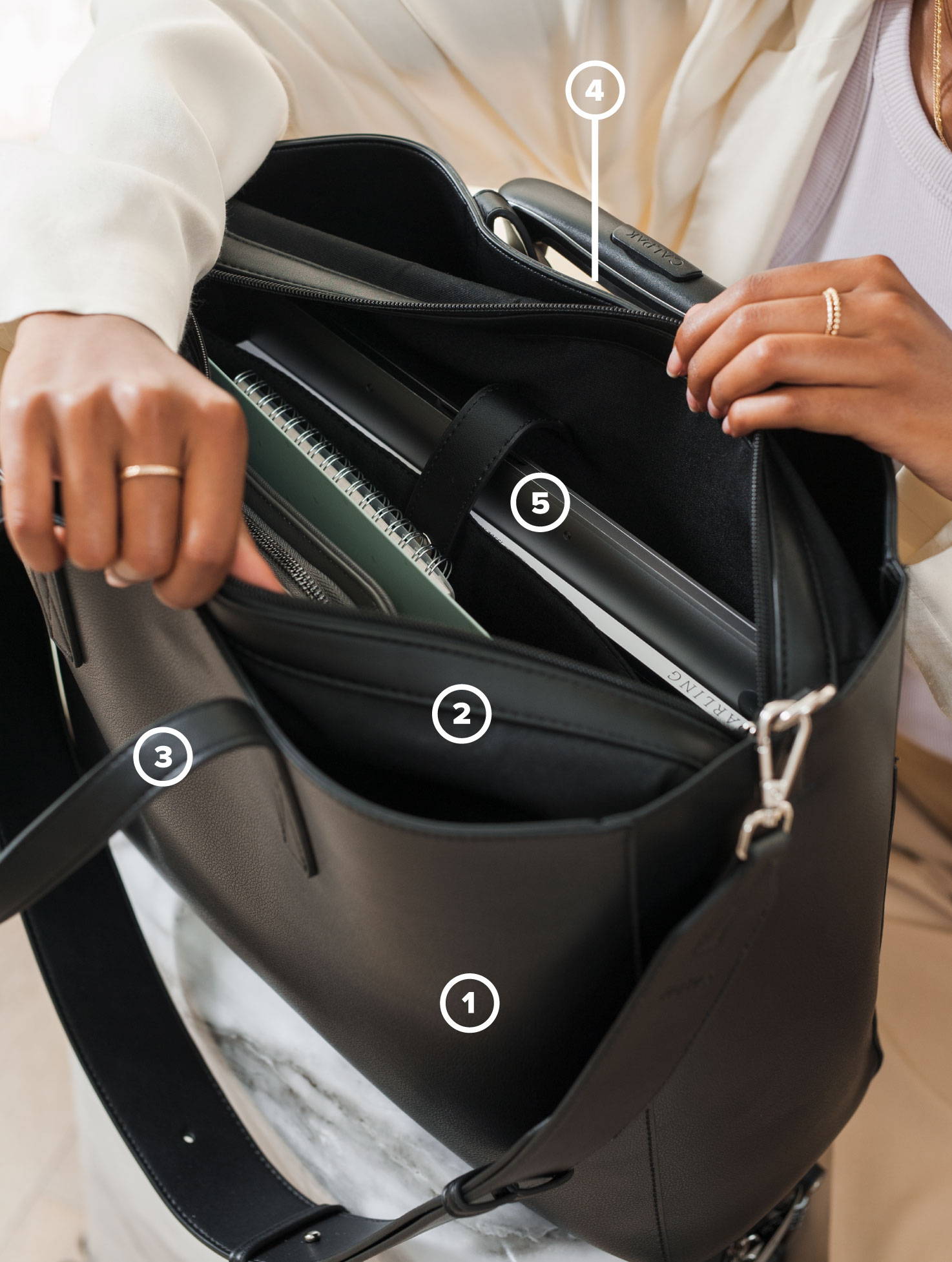 HAVEN LAPTOP TOTE FEATURES
1. The exterior is made from a durable, smooth faux leather.
2. Inside is a polyester, removable insert with multiple interior and exterior pockets.
3. There are two short, carrying handles and one long, adjustable crossbody strap.
4. On the back is a luggage trolley sleeve for easy traveling.
5. The Haven Tote is designed to carry up to 17" laptops.
A BAG WITHIN A BAG.
Hey, did you know that the Haven Laptop Tote insert was removable? This padded, 17" laptop insert is like a second bag that can be carried around and used as needed.
With multiple interior and exterior pockets, this clutch can be used on its own for a day at the office, or in your tote as a way to keep everything structured and organized.
IT'S HANDLED.
When we were first designing this bag, we didn't know if it was better to have short handles, long handles, or something in between. So we said, why not all three?
Attached to the Haven Laptop Tote are two, short handles for carrying in your arms or in your hands. And if you need a little more length, the adjustable crossbody strap can be clipped on for your comfort.
ALONG FOR THE RIDE
We are firm believers in taking care of yourself when you travel. For some people that means getting a lot of sleep the night before, and for others, it means taking a load off. Literally.
The Haven Laptop Tote has a luggage trolley sleeve sewn into the backside of the bag so that when your travels weigh you down, you can secure your tote bag to your rolling luggage safely and efficiently.
---