Meet Baye: The Hatbox That Protects Your Brim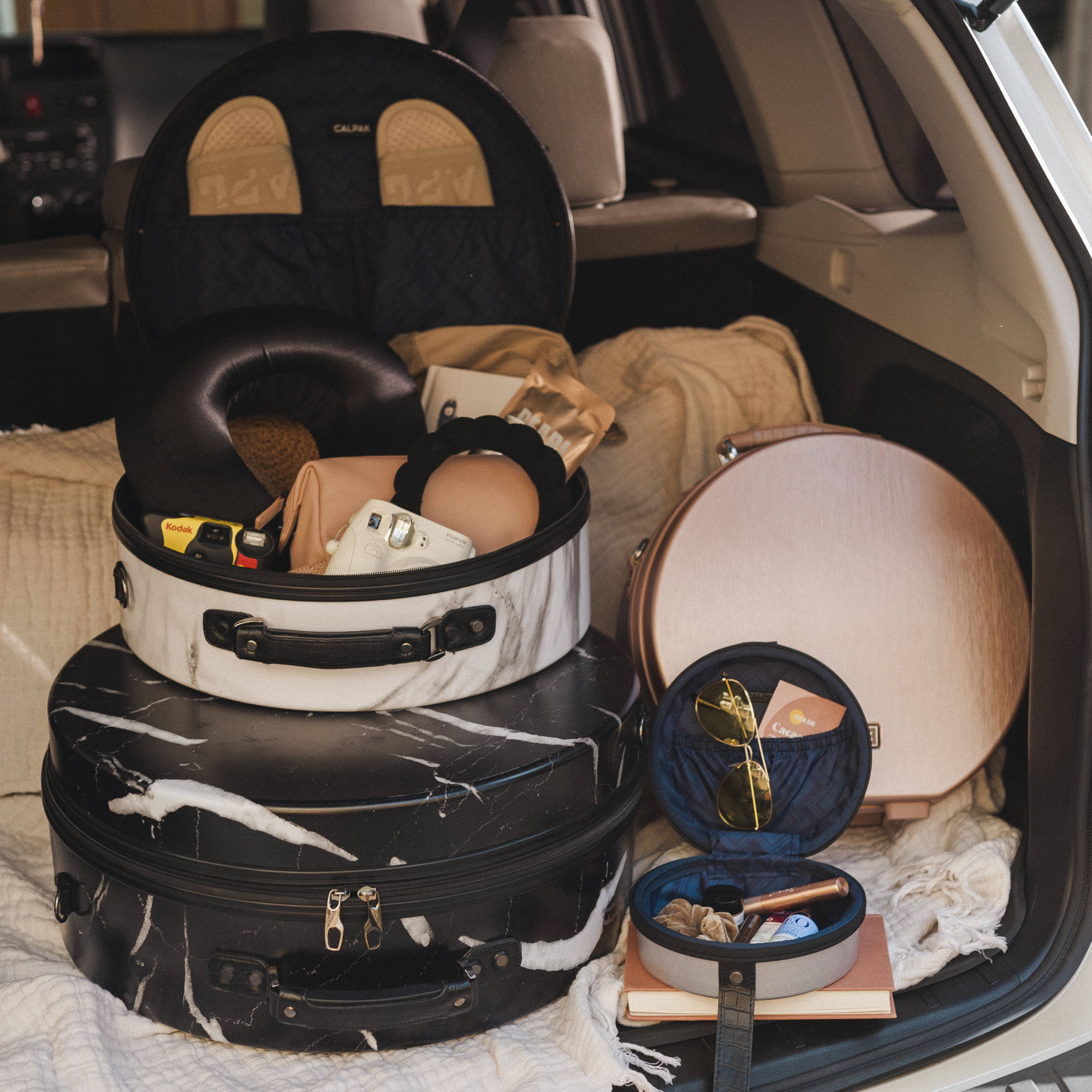 CALPAK Baye Hatbox Mini in Grey, Small in Rose Gold, Medium in Milk Marble, and Large in Midnight Marble.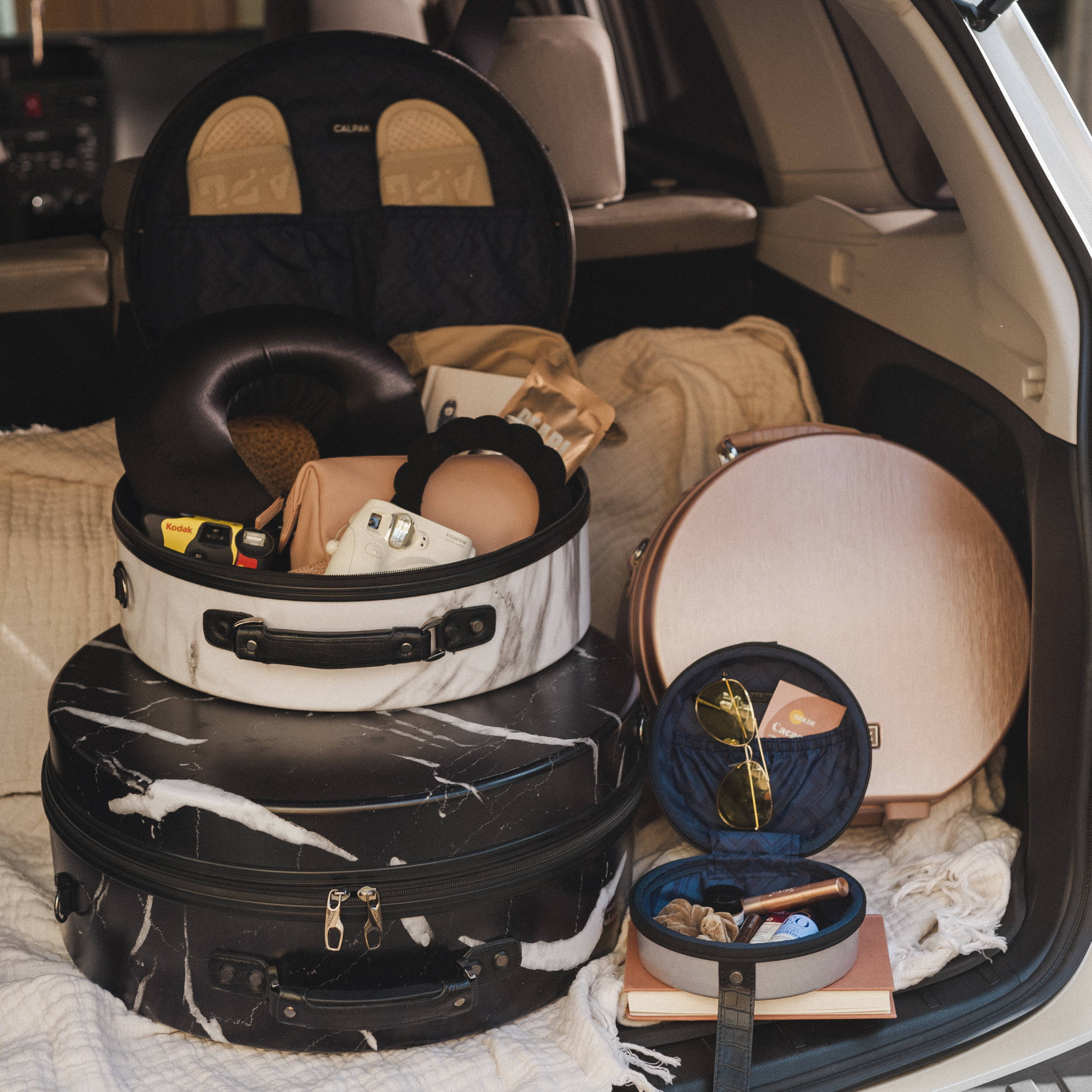 CALPAK Baye Hatbox Mini in Grey, Small in Rose Gold, Medium in Milk Marble, and Large in Midnight Marble.
HEY, BAYE, BAYE! 👋
The Baye Hatbox combines old vintage flair, with modern day travel.
Like many of our accessories, we have worked hard to find a place for all the things that seem really hard to pack. Traveling can bring out our adventurous side— the side that makes us more stylish and daring, and we believe that you shouldn't have to sacrifice that opportunity because you're unsure of how to get it there.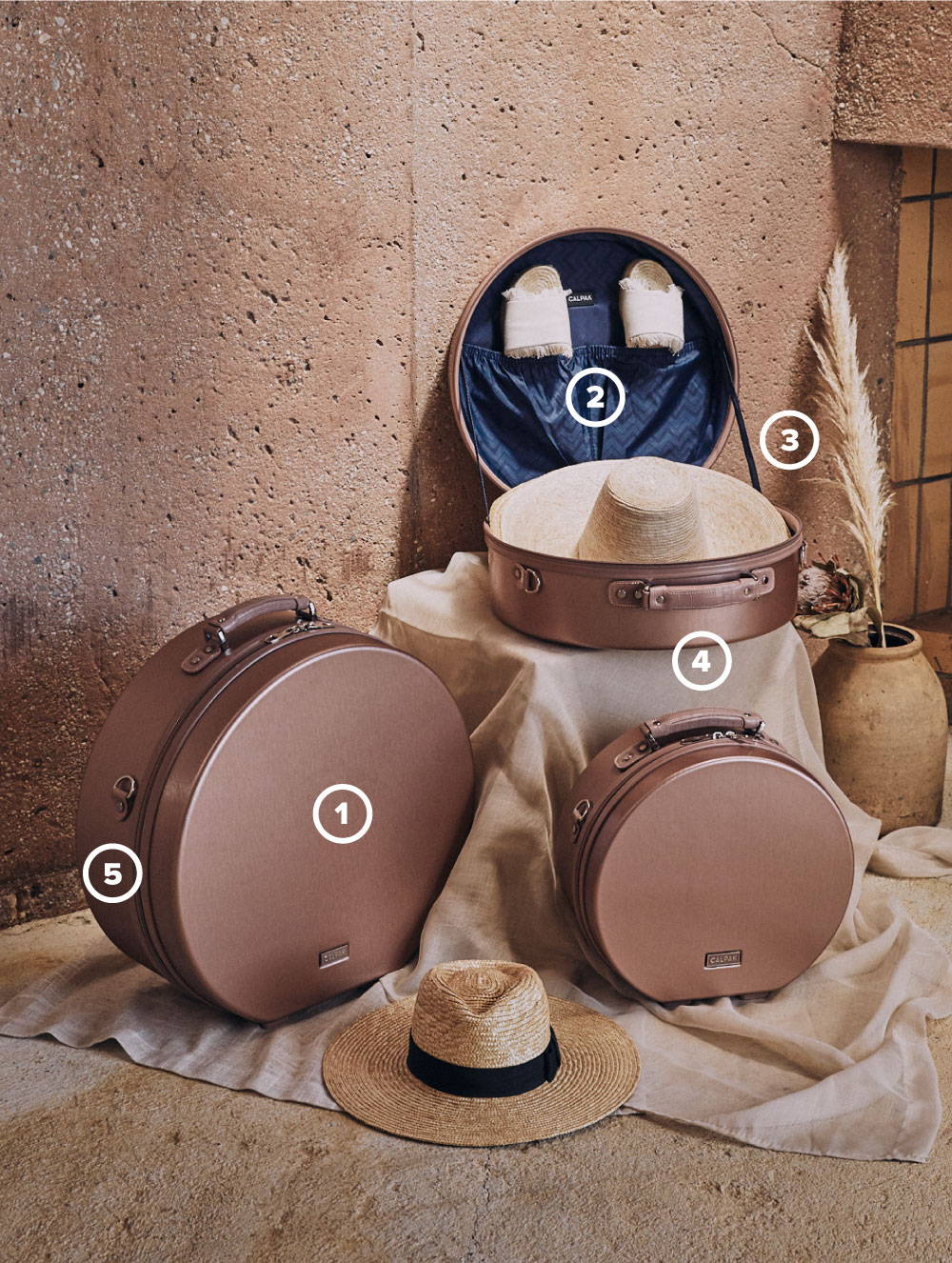 HATBOX FEATURES
1. The exterior is a durable and water-resistant hard-shell for ultimate hat protection.
2. The interior has three pockets for accessories, clothing and more.
3. There are two snap-in straps to hold the lid of the hatbox upright when packing, or down flat if preferred.
4. The top handle on every hatbox is comfortable and cushioned.
5. Each hatbox comes with a matching adjustable, removable shoulder strap.
CALPAK Baye Small Hatbox in Nude.
MORE THAN A HATBOX
Baye was designed to protect your hats, but we understand the value of versatility.
The two elastic pockets are great for shoes, socks, small accessories, and clothing, while the interior zippered pocket is great for jewelry, personal essentials, makeup, and more. And if you feel like traveling with no hats at all, treat it like a personal item and pack whatever you want! We recommend throwing in a packing cube to keep it all organized.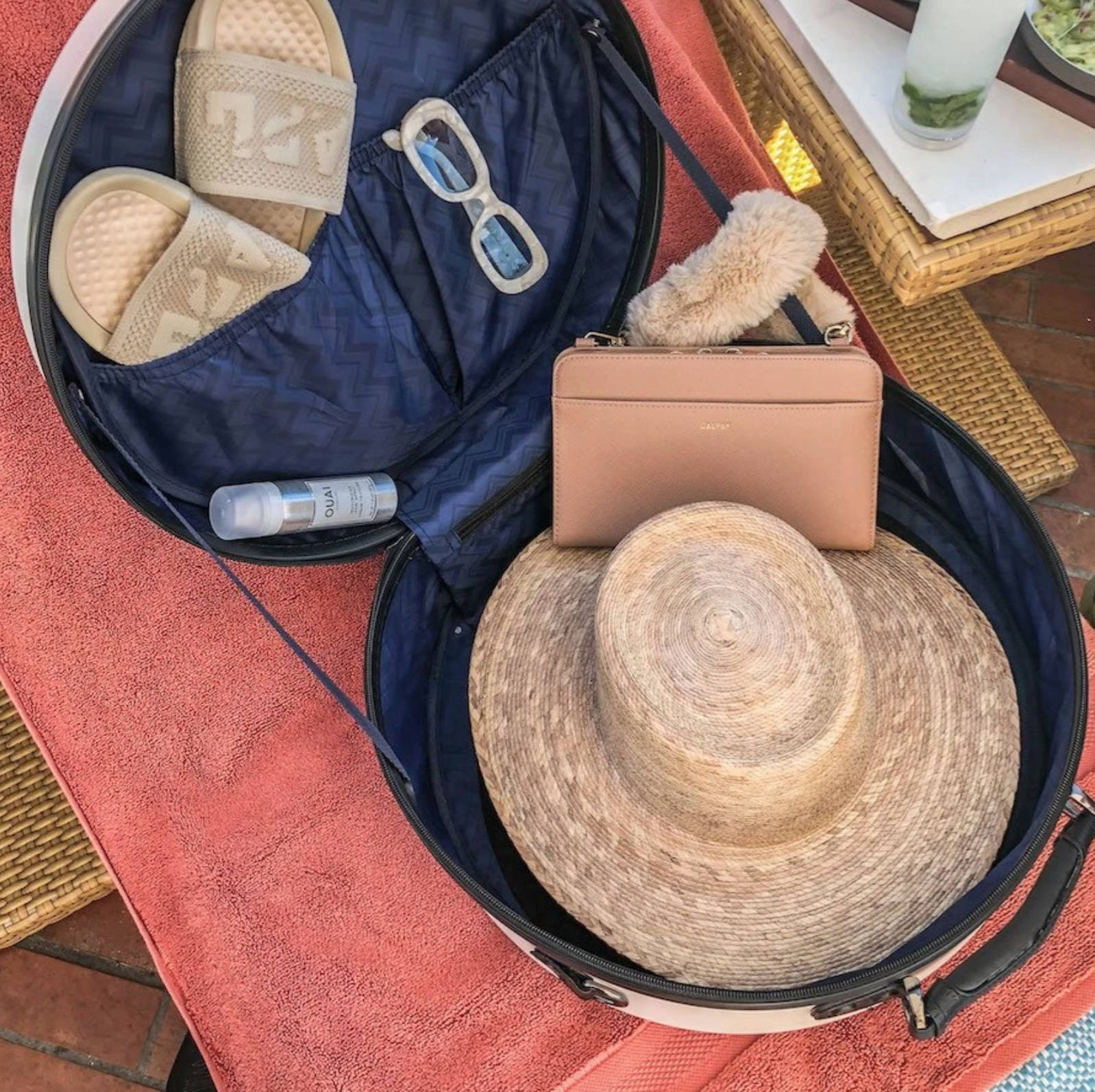 CALPAK Baye Medium Hatbox in White.
ONE SIZE DOESN'T FIT ALL
Our Baye Hatboxes are varying sizes for varying reasons, but most importantly, they have to accommodate different brim widths.
Baye Small is great for cloches, bucket hats, and newsboy caps.
Baye Medium is great for fedoras, boater caps, and short brim sun hats.
Baye Large is great for large beach hats, straw hats, and cowboy hats.
But as always, it's a good idea to measure the hat before purchasing. Take tape measure and measure the diameter of the hat, and then compare it to the measurements on our website.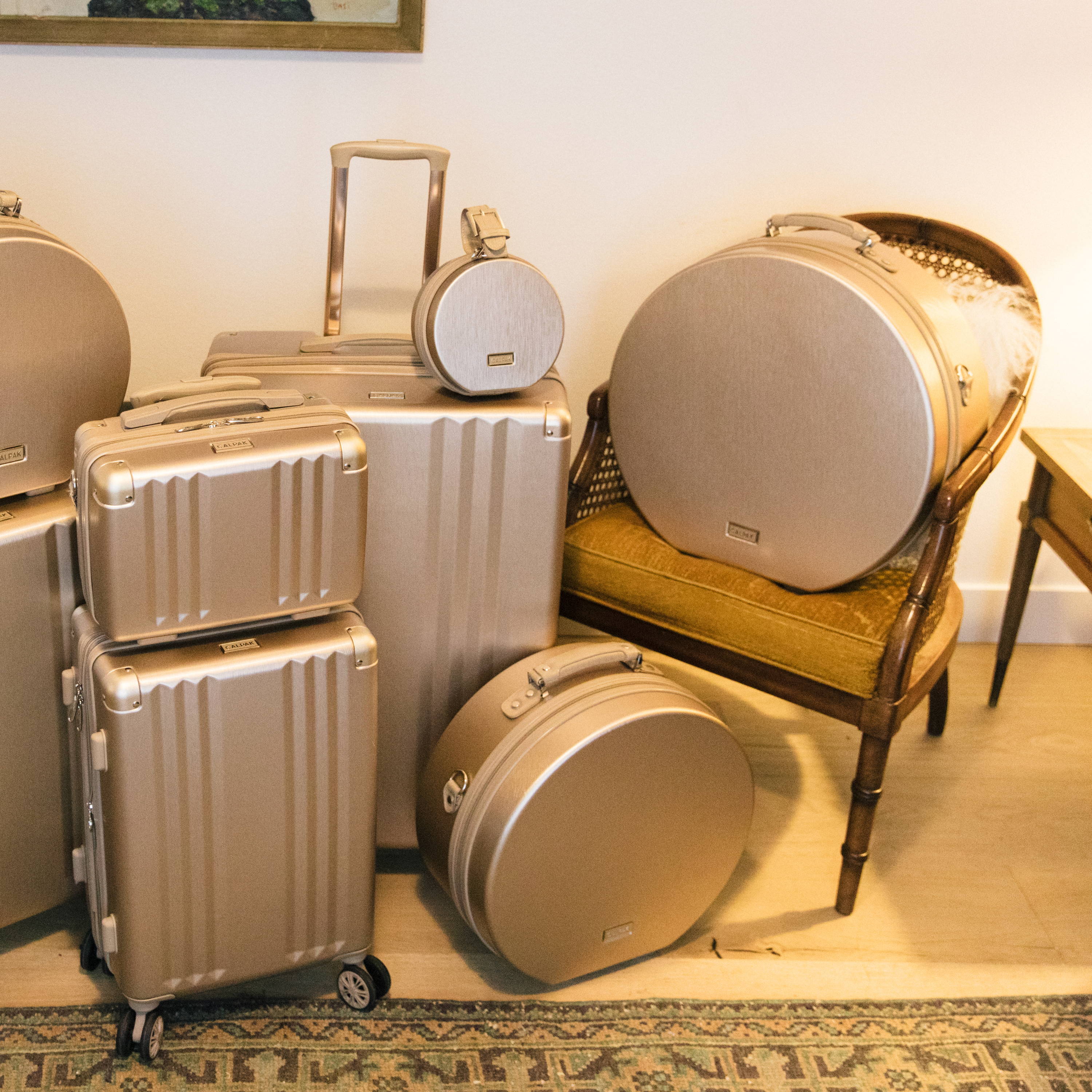 THE MINI-ME
If you're looking for a toiletry bag, tech case, accessory pouch, or mini-handbag, this is all of those things and more. And if you love to match, you can loop the carrying strap through your luggage handle as an accessory or personal item.
Get to know this cute, lil' miniature more here.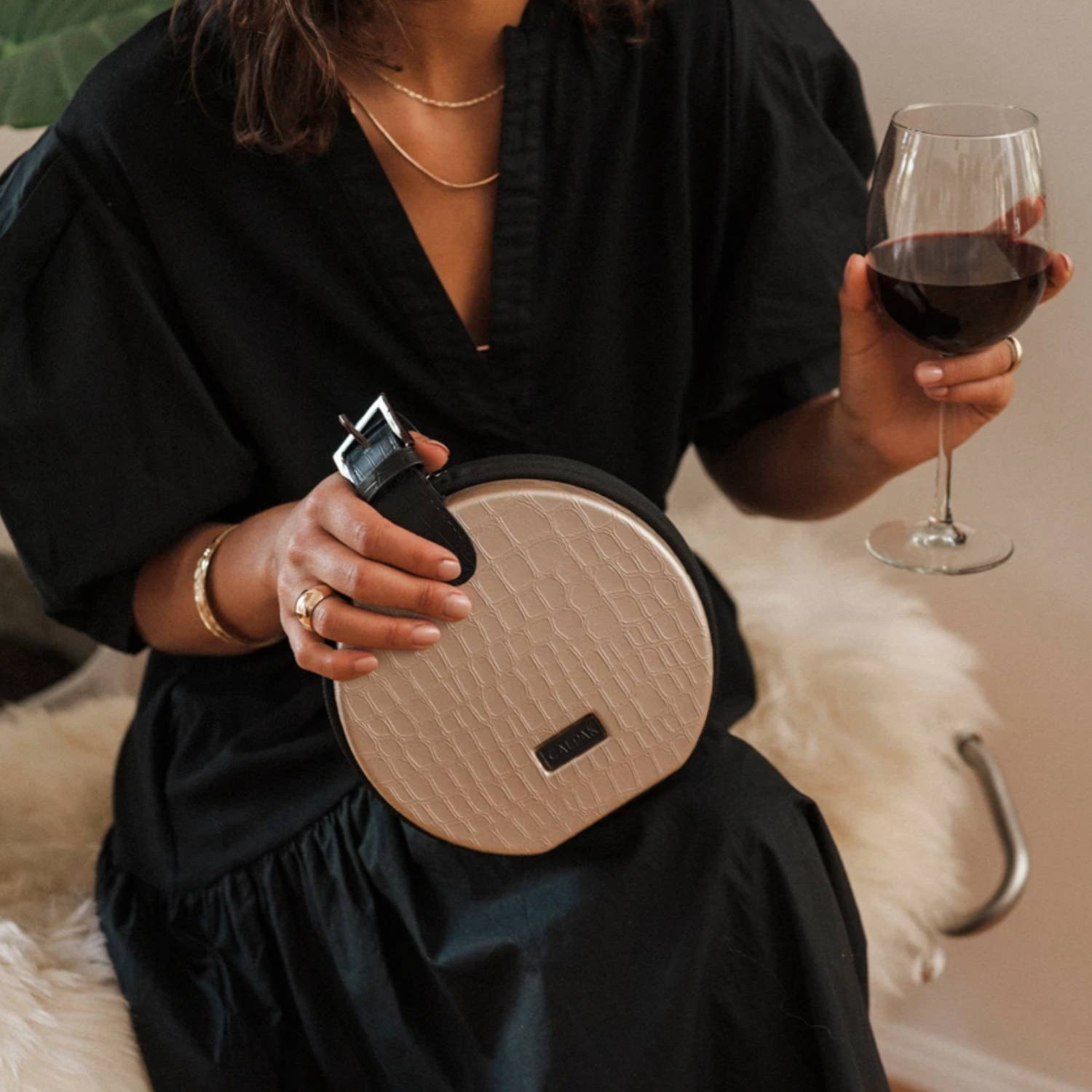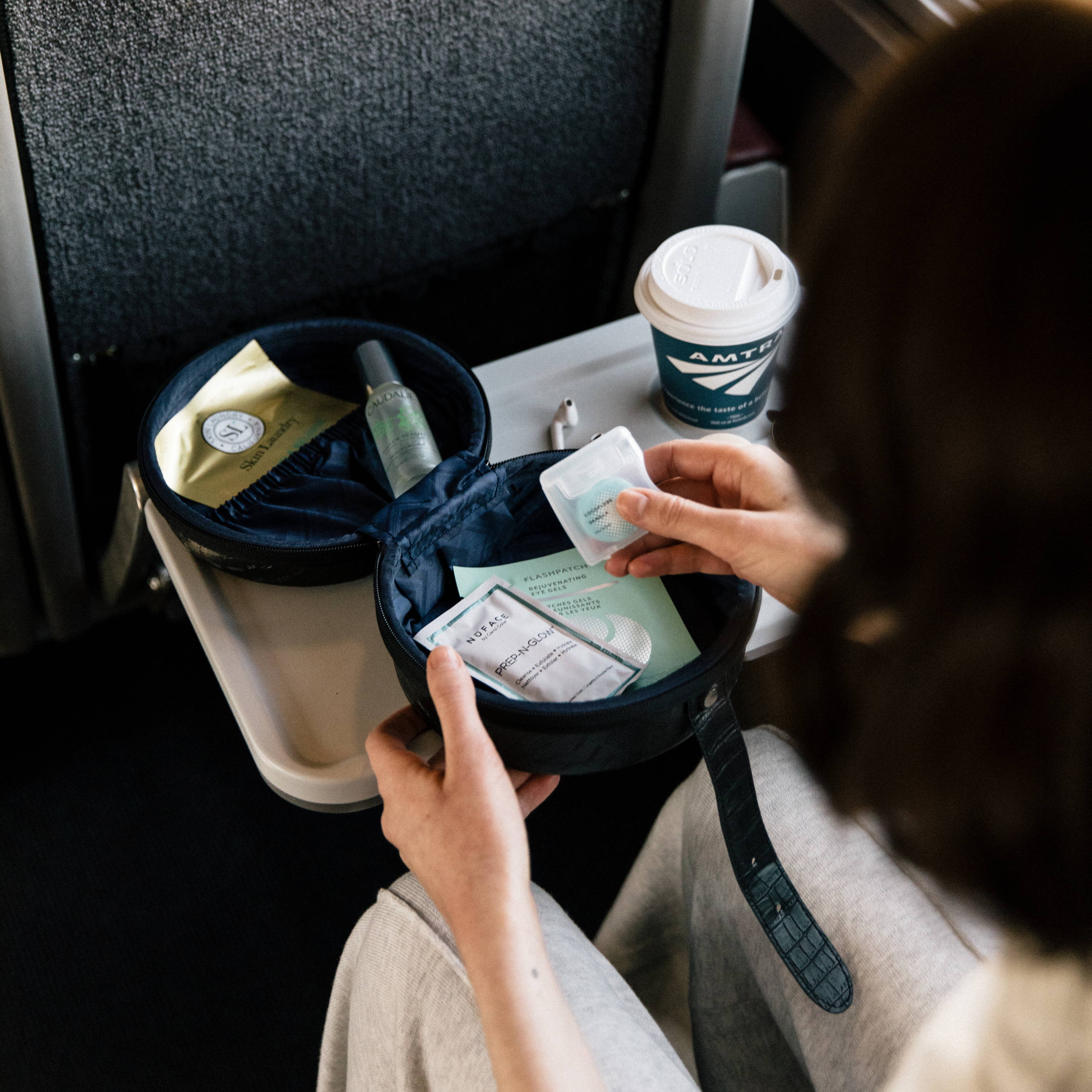 ---