The Clear Cosmetics Case Pairs Well With Your Glow
Reminder: Take care. We're here to help you do that with the Clear Cosmetics Case. It clearly will carry everything you need for that self-care glow and just about anything else. Your mind will feel at ease with all of your essentials well organized and visible so that you can see exactly what's in your new travel companion. Here's everything you need to know: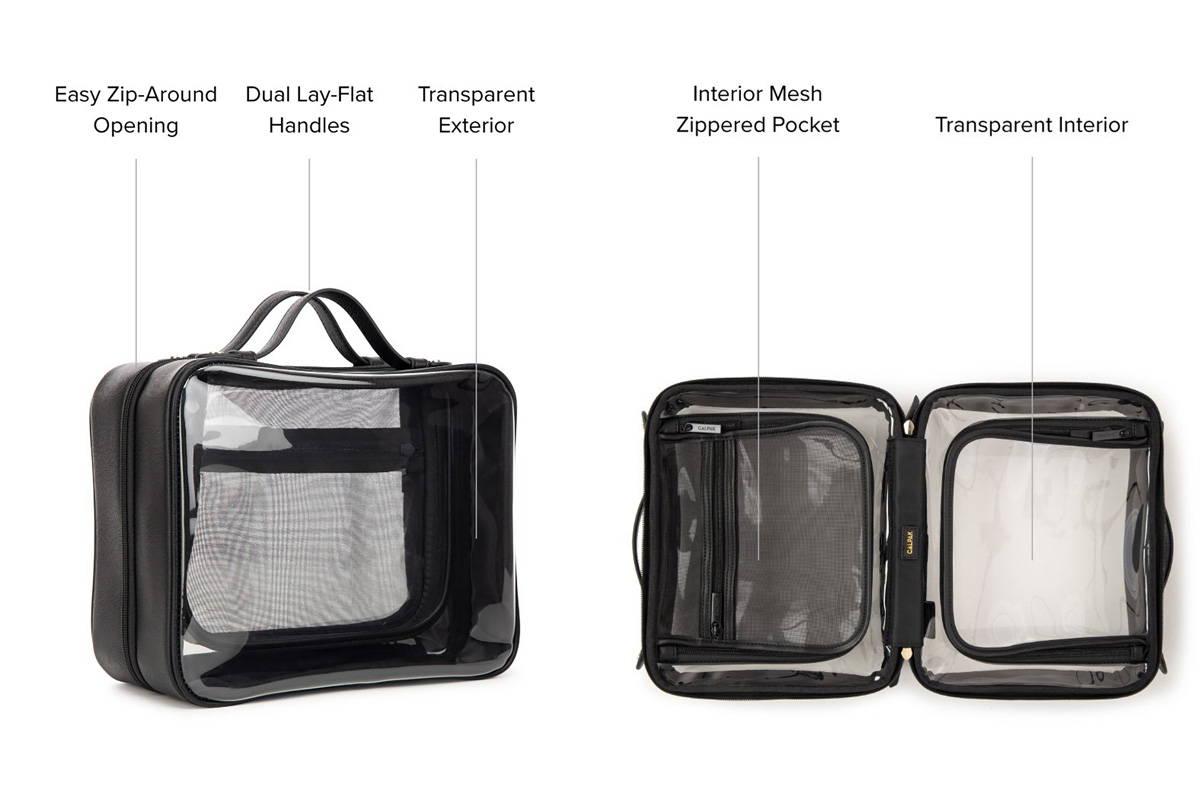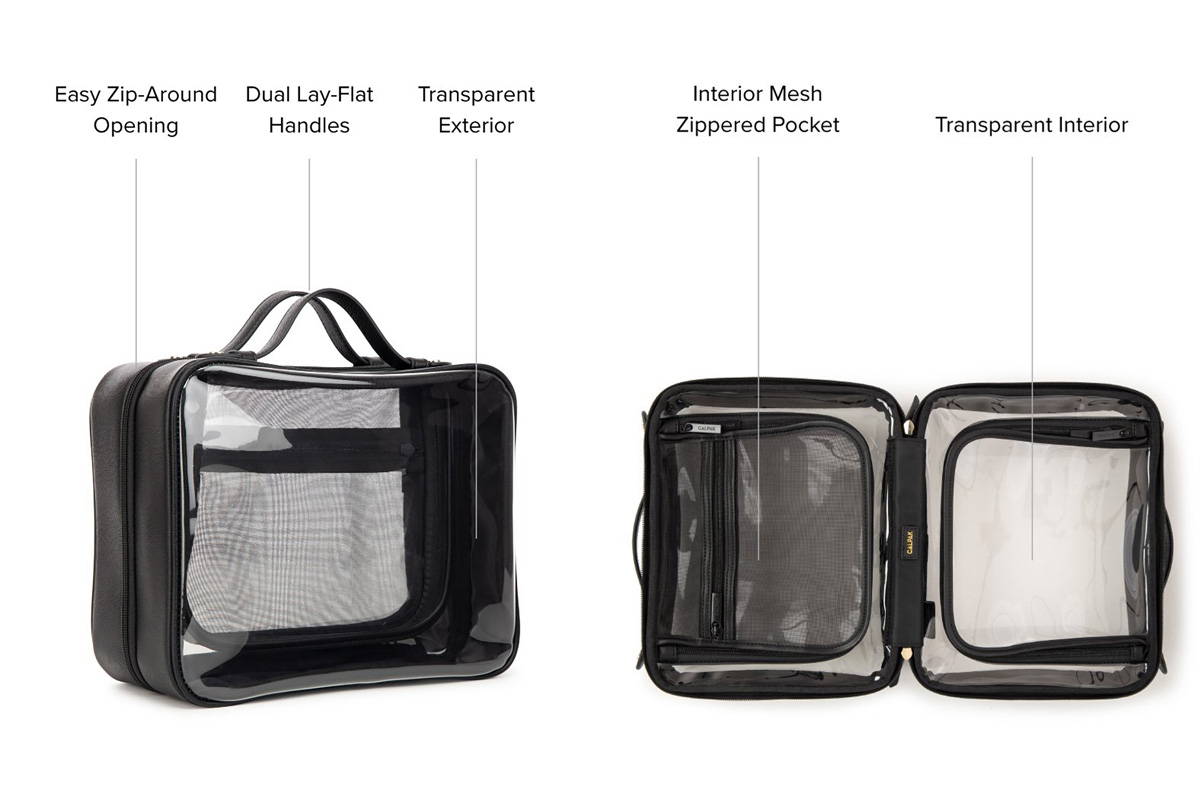 IT'S Designed with 2 spacious and clear compartments and 1 mesh pocket, so you have everything you need right at your fingertips.
---
IT'S DURABLE AND WATER-RESISTANT, SO YOUR LIQUID PRODUCTS WILL BE SAFE AND SOUND.
---
THERE ARE 2 ADJUSTABLE HANDLES AT THE TOP SO YOU CAN HOLD ONTO BOTH ENDS WHEN OPENING IT. PLUS, THEY CAN ADJUST TO BE PUSHED DOWN, SO THE CLEAR COSMETICS CASE CAN FIT RIGHT INTO YOUR LUGGAGE.
---
it's what's on the inside that counts, so STAY READY AND take it with you on road trips, weekend GETAWAYS, and long VACATIONs.
Shop Clear Cosmetics Cases