Clear Cosmetics Cases That Pair Well With Your Glow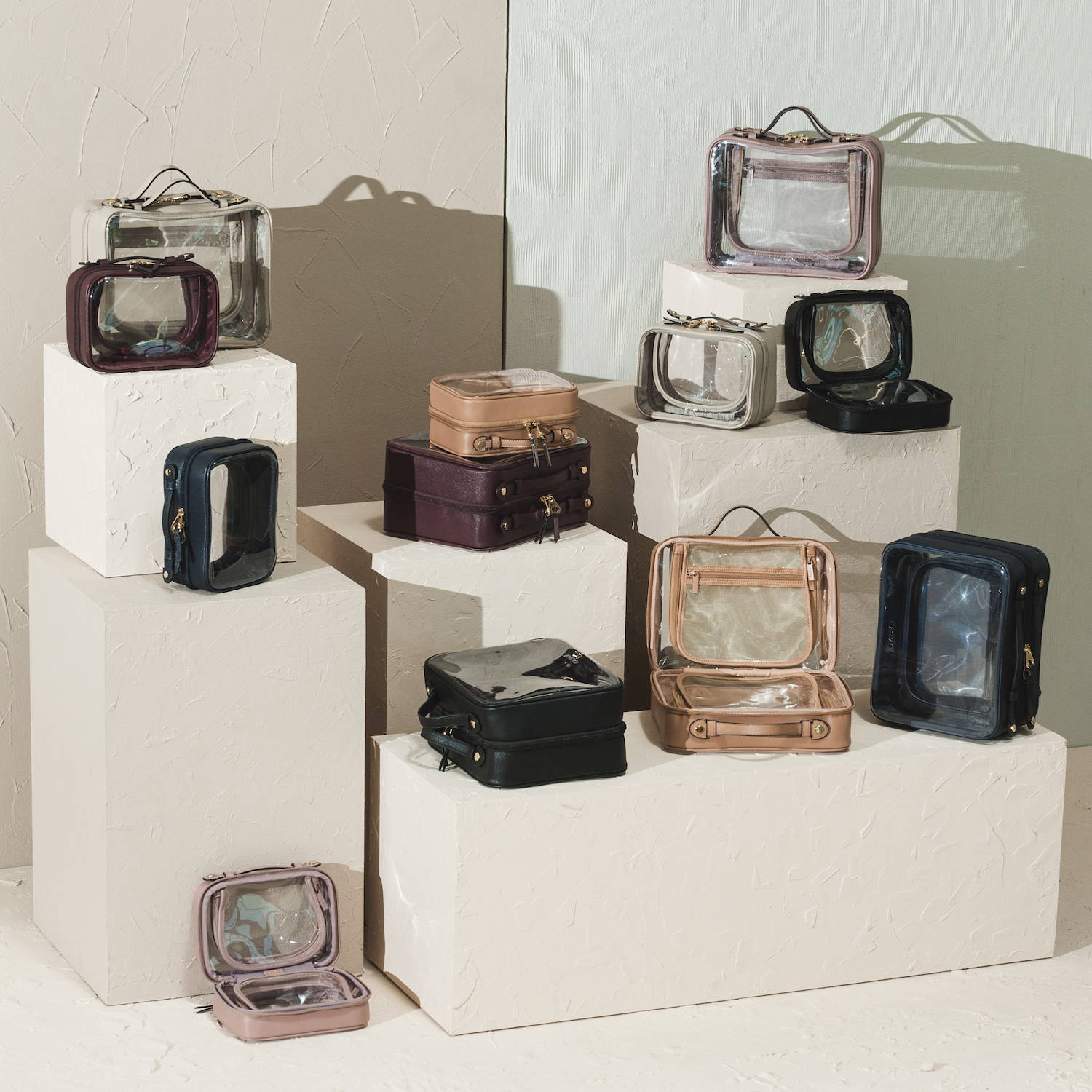 The perfect fit for any traveler. Carry-on, checked bag, or just your backpack, our Clear Cosmetics Case and Mini Clear Cosmetics Case is perfect to bring on any journey. Two compartments keep it ultra-organized, and six color options give you enough ways to make it your own. It clearly will carry everything you need for that self-care glow and just about anything else.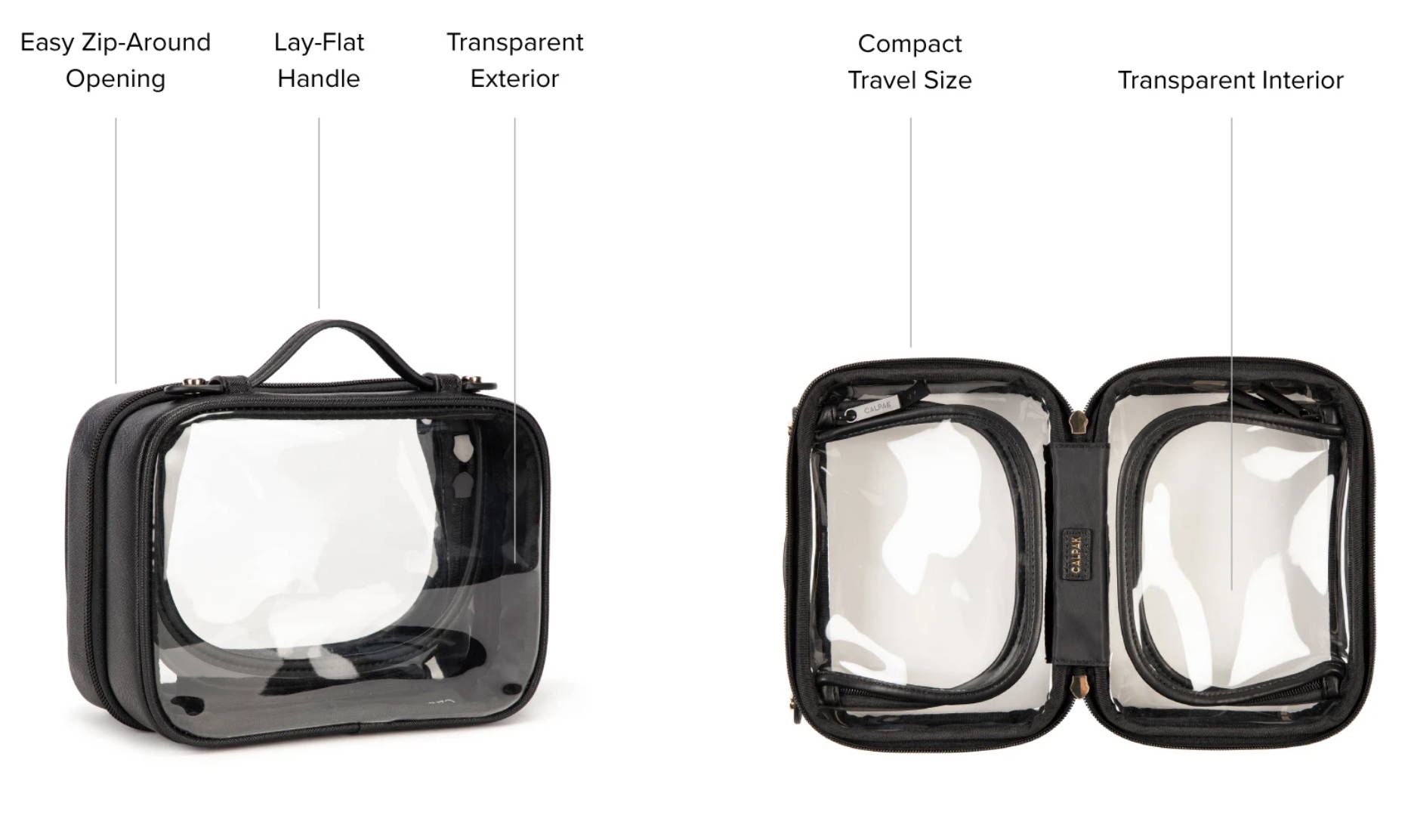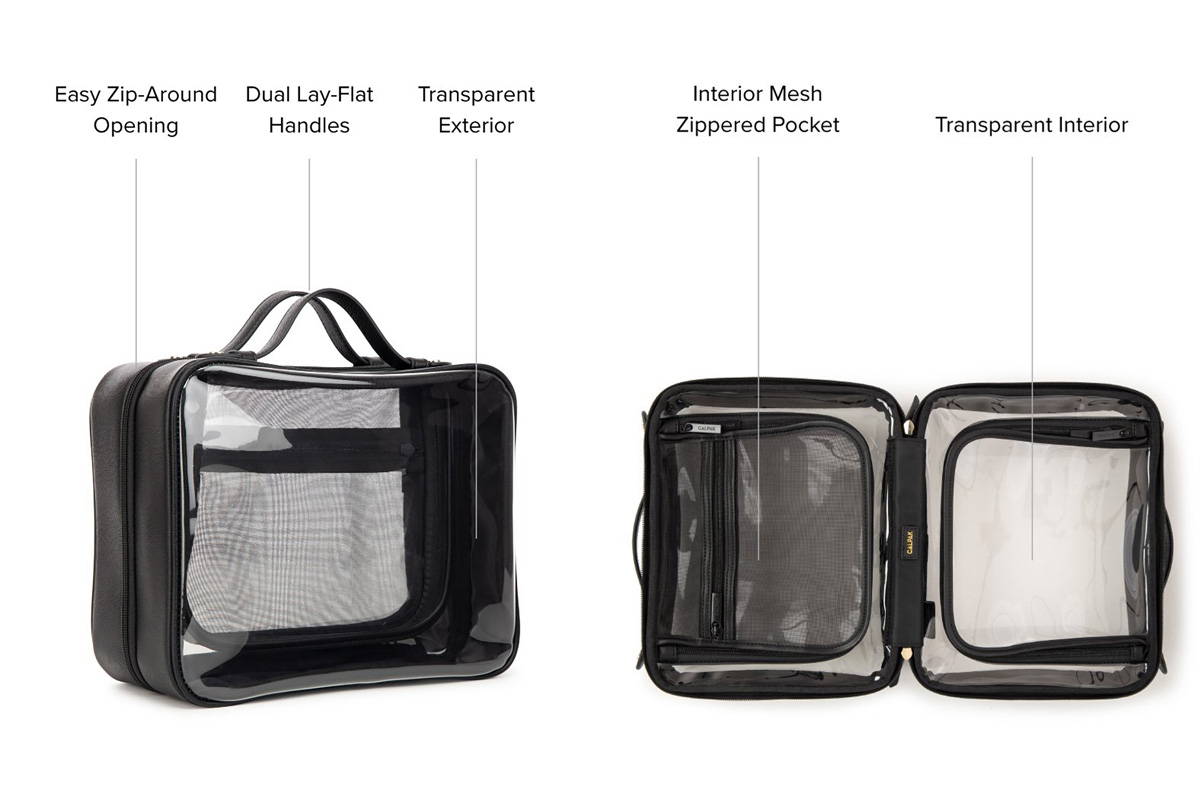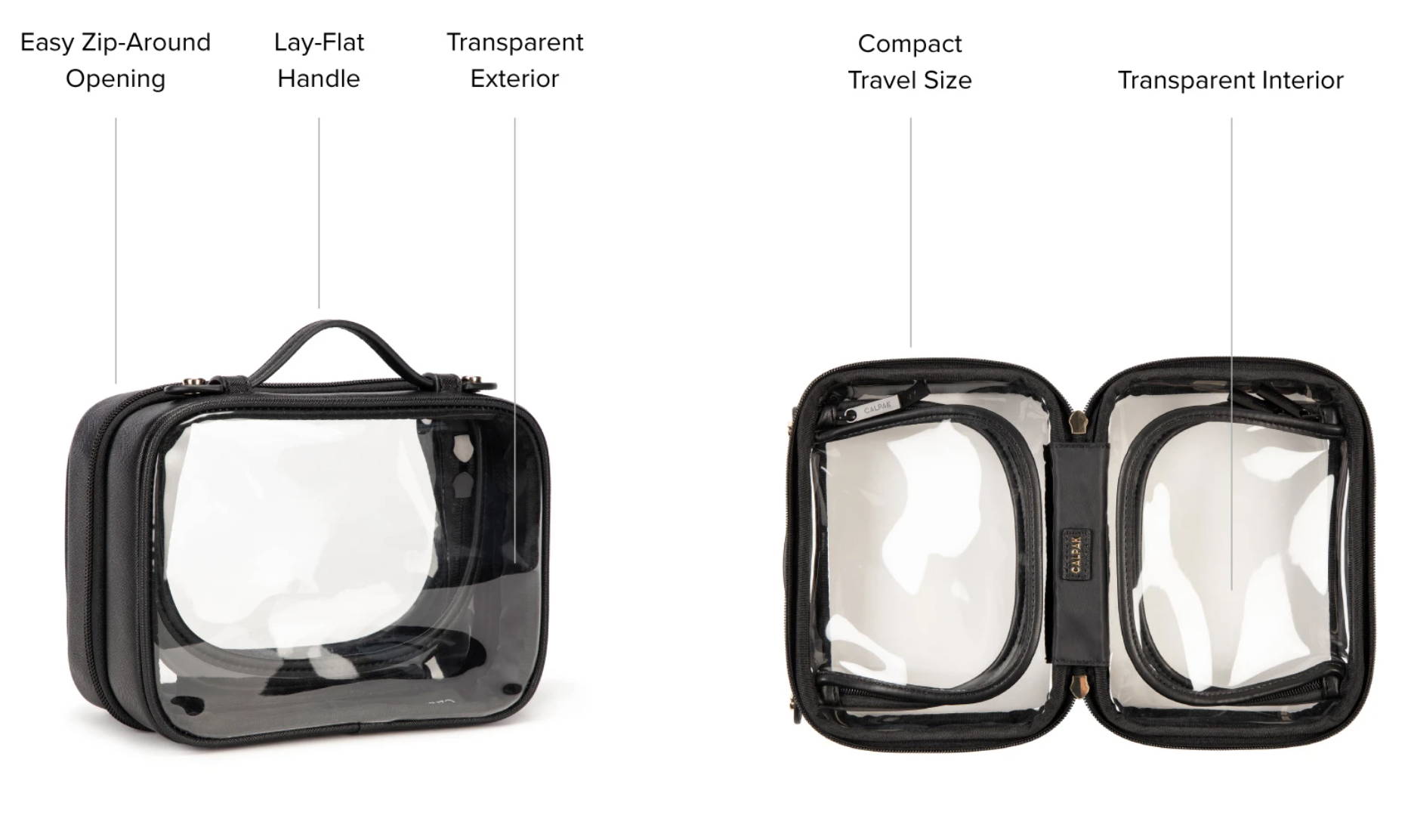 IT'S Designed with 2 spacious and clear compartments and 1 mesh pocket, so you have everything you need right at your fingertips.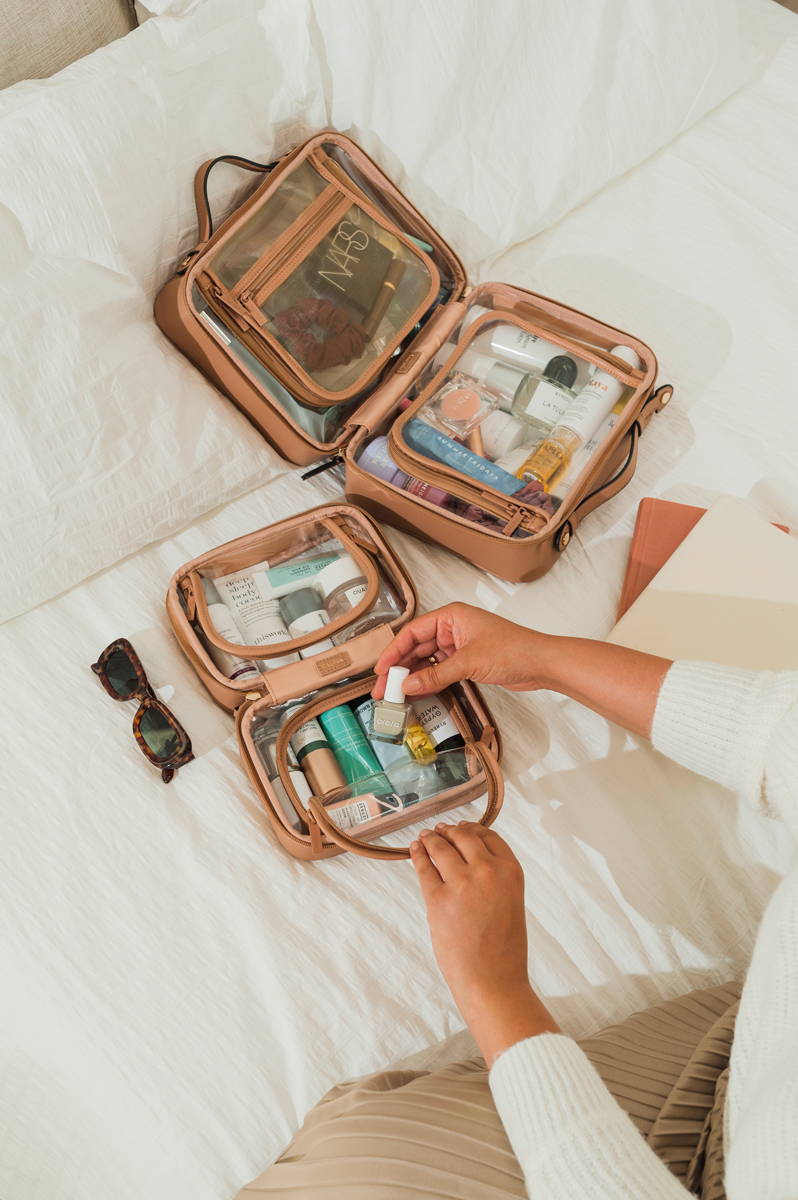 ---
IT'S DURABLE AND WATER-RESISTANT, SO YOUR LIQUID PRODUCTS WILL BE SAFE AND SOUND.
---
THERE ARE 2 ADJUSTABLE HANDLES AT THE TOP SO YOU CAN HOLD ONTO BOTH ENDS WHEN OPENING IT. PLUS, THEY CAN ADJUST TO BE PUSHED DOWN, SO THE CLEAR COSMETICS CASE CAN FIT RIGHT INTO YOUR LUGGAGE.
---
it's what's on the inside that counts, so STAY READY AND take it with you on road trips, weekend GETAWAYS, and long VACATIONs.
---