Stay Fresh With Our Hand Sanitizer And Linen Spray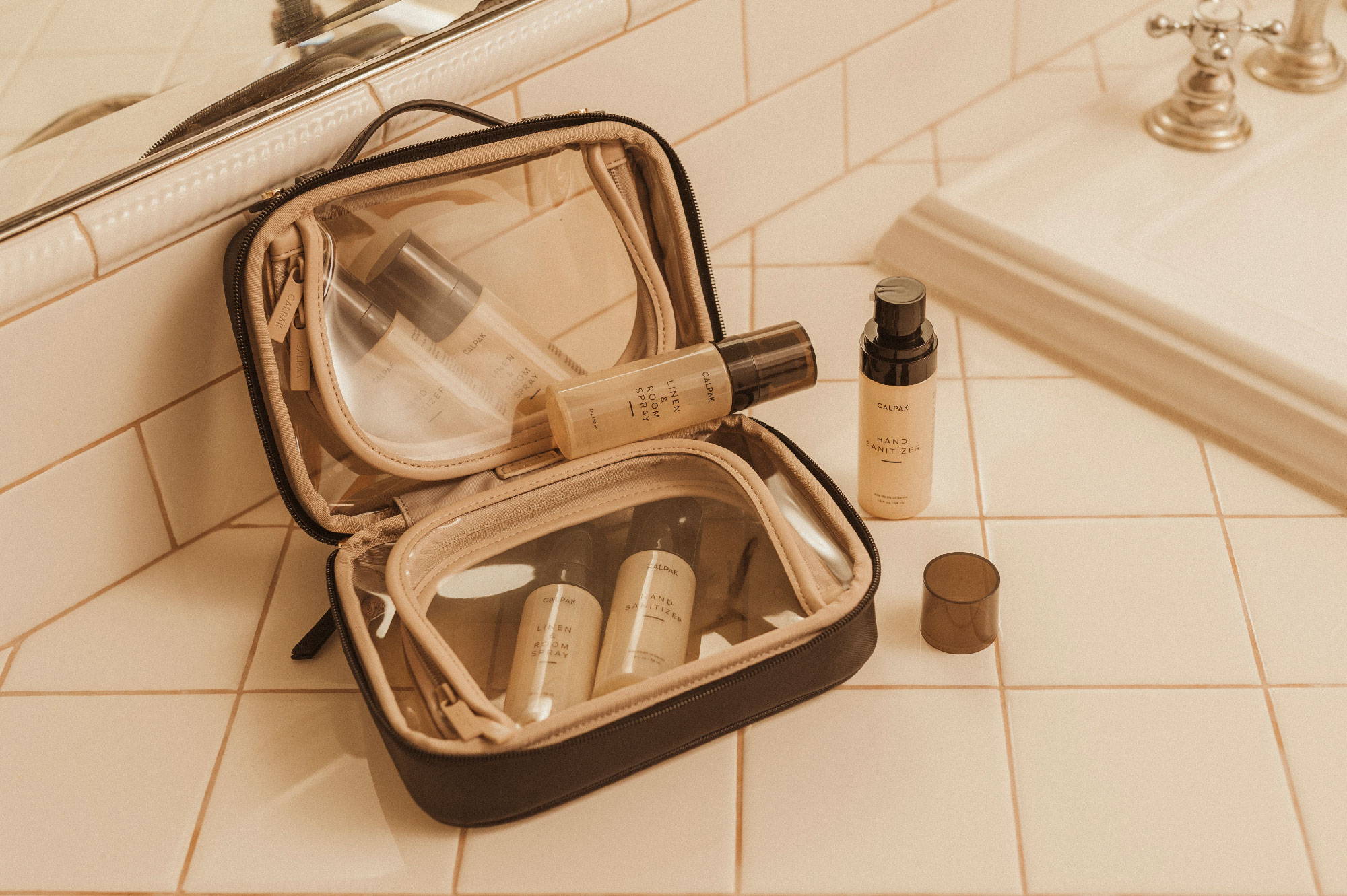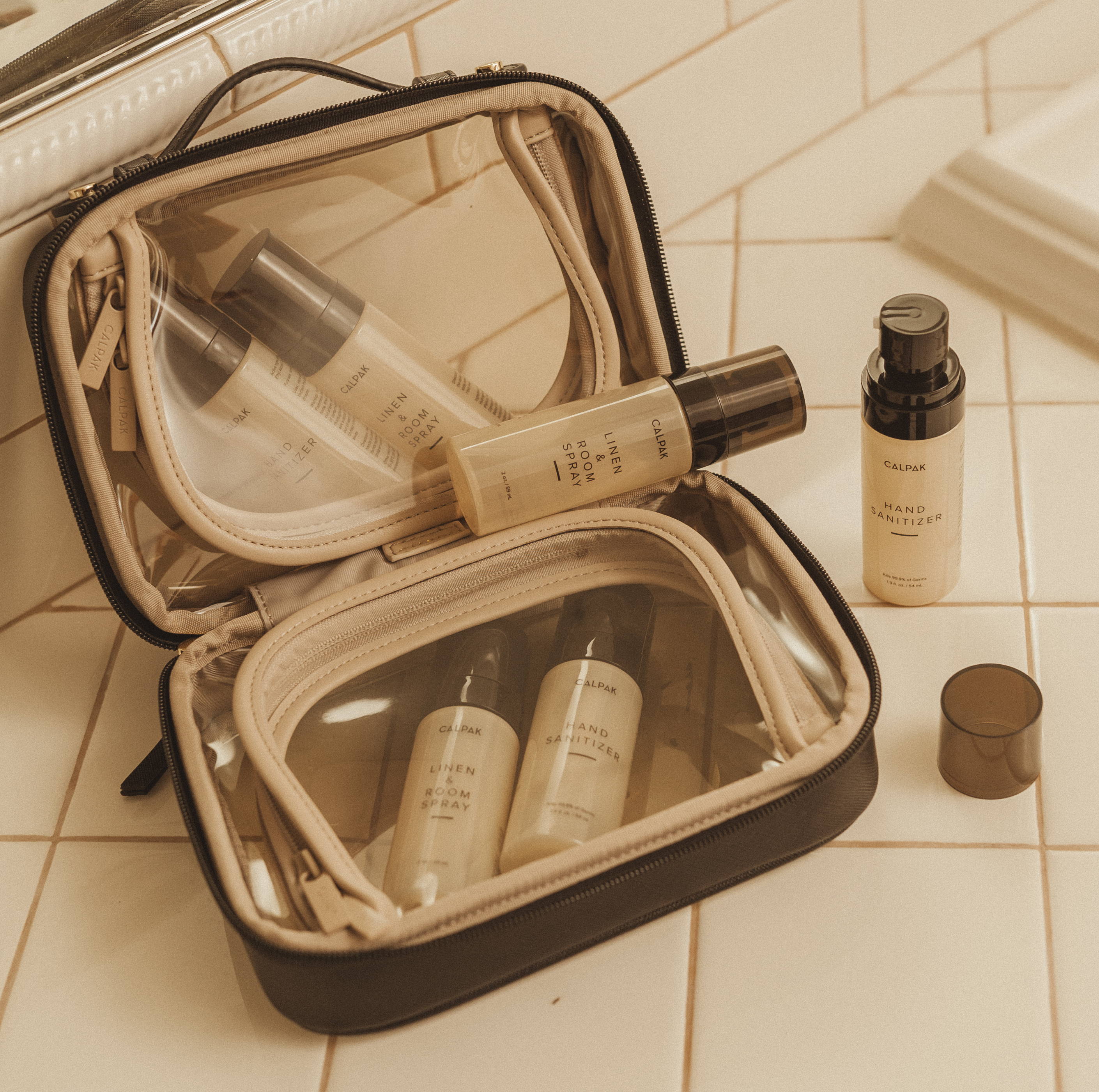 Feelin' refreshed
Staying clean on the road is more important now than it has ever been. Eliminating the threat of germs is our #1 priority these days, but we also need a level of serenity in these challenging times. The Everyday Fresh Hand Sanitizer and the Freshen Up Room and Linen Spray are our new best friends.
With a custom, game-changing scent, we've created a duo that is practical and beautiful.
CALPAK Everyday Hand Sanitizer.
PROTECTING & MOISTURIZING
This cruelty-free hand sanitizer is a product we've been working on for a very long time. Protecting yourself from germs and bacteria can be a repetitive and exhausting task, and we wanted to bring a little joy to it.
Your daily hand sanitizer now looks, smells, and feels beautiful. While it kills 99.9% of germs, it also uses natural Aloe and Glycerin to moisturize your hands without leaving a sticky residue.
Plus, we sell them in sets! Put one in your car, your purse, and your house for easy access.
THERE'S MORE!
1. It's made in the U.S.A. and formulated with 70% ethyl alcohol, which is over the CDC's recommended minimum, to kill 99.9% of germs.
2. This lightweight gel has a non-sticky residue, and uses aloe and glycerin to keep hands healthy and moisturized.
3. It's packaged in a travel-sized bottle with a serum pump and cap to stay protected on-the-go.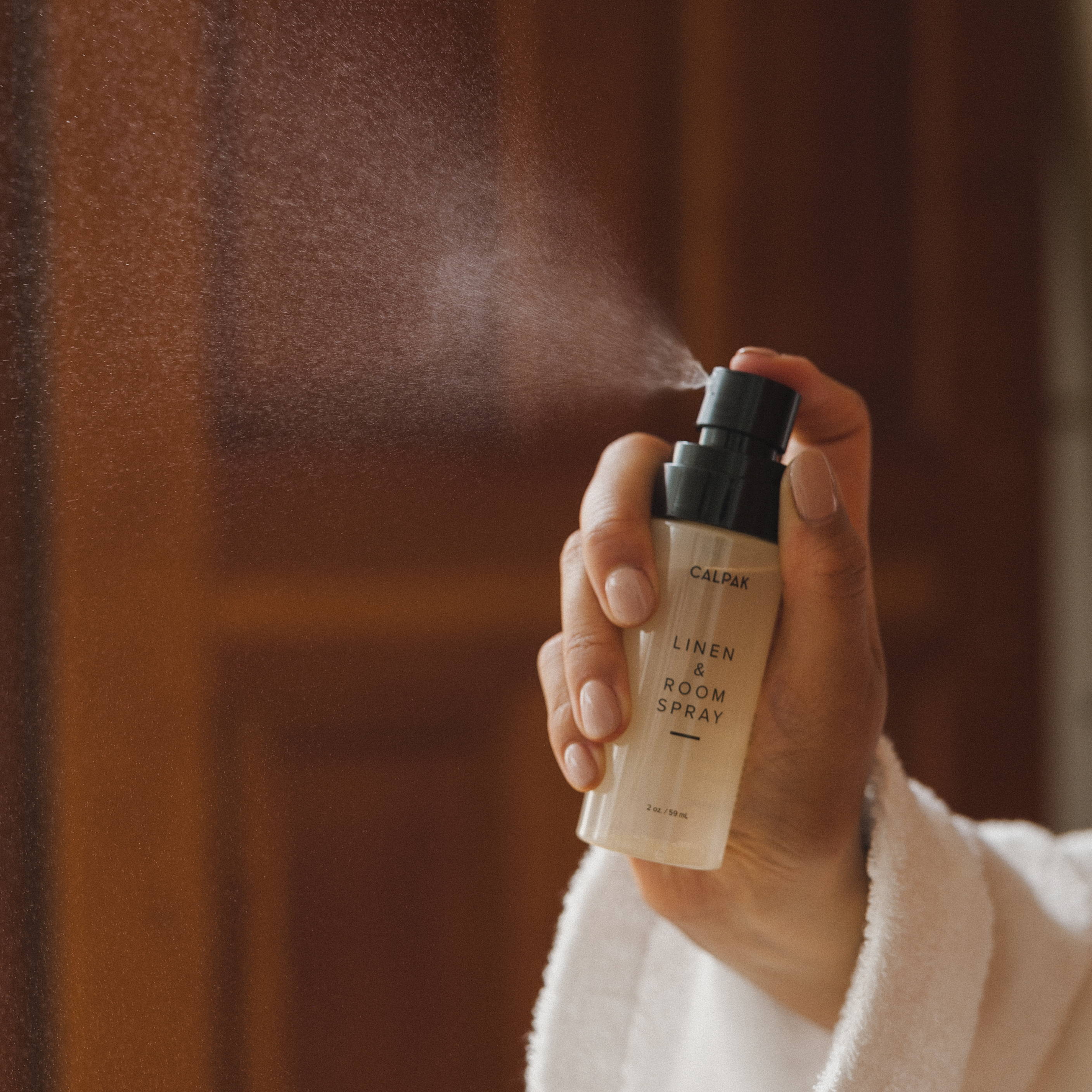 "In the clouds"
Inspired by fresh linens and sweet Sunday mornings, In The Clouds has notes of cotton, bamboo, mokara orchid, moss and white lily.
Imagine it: You've just gotten to your hotel after a long day, and you notice that the room smells a little stale. You could use the Freshen Up Linen & Room spray to lift those dull odors and breathe new life into your room.
THERE'S MORE!
1. It's a cruelty-free and snuggle-safe pillow and bedding mist.
2. The calm, soothing scent was created to refresh dull or lingering odors at home or on-the-go.
3. The travel-sized bottle has a non-aerosol spray pump and cap to stay refreshed.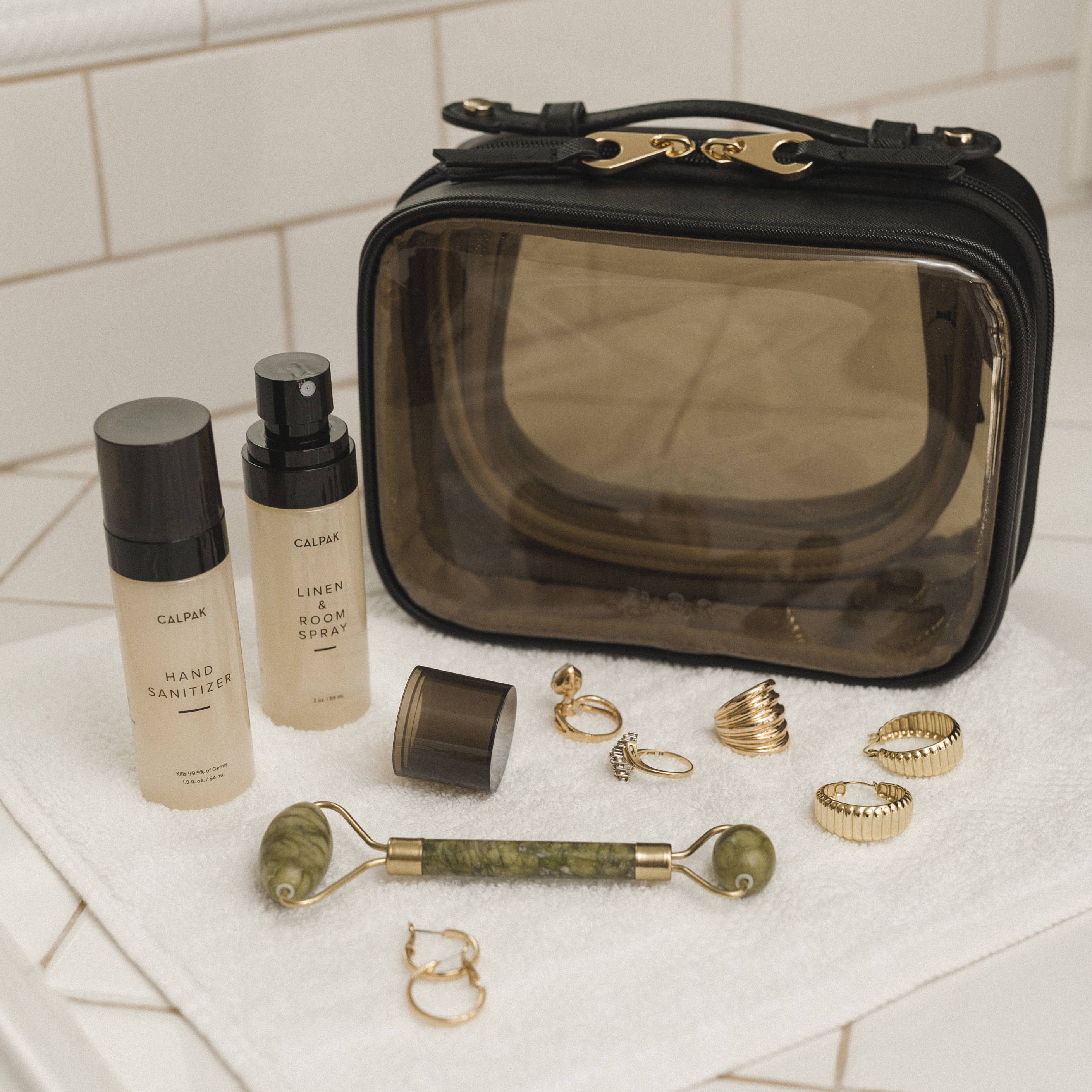 bundle & save
If you love our Mini Clear Cosmetics Case, a matching set, and saving money, this is the bundle for you!
The Stay Fresh Kit is a discounted dynamic trio that is perfect for everyday use as well as travel. Your essential cosmetics can live right next to your essential caretakers: the Everyday Fresh Hand Sanitizer and the Freshen Up Room and Linen Spray.
THERE'S MORE!
1. This TSA-friendly kit has see-through panels and an easily wipeable interior.
2. The U.S.A. made hand sanitizer moisturizes and protects while killing 99.9% of germs.
3. The non-aerosol linen and room mist is designed to lift dull odors and refresh any destination.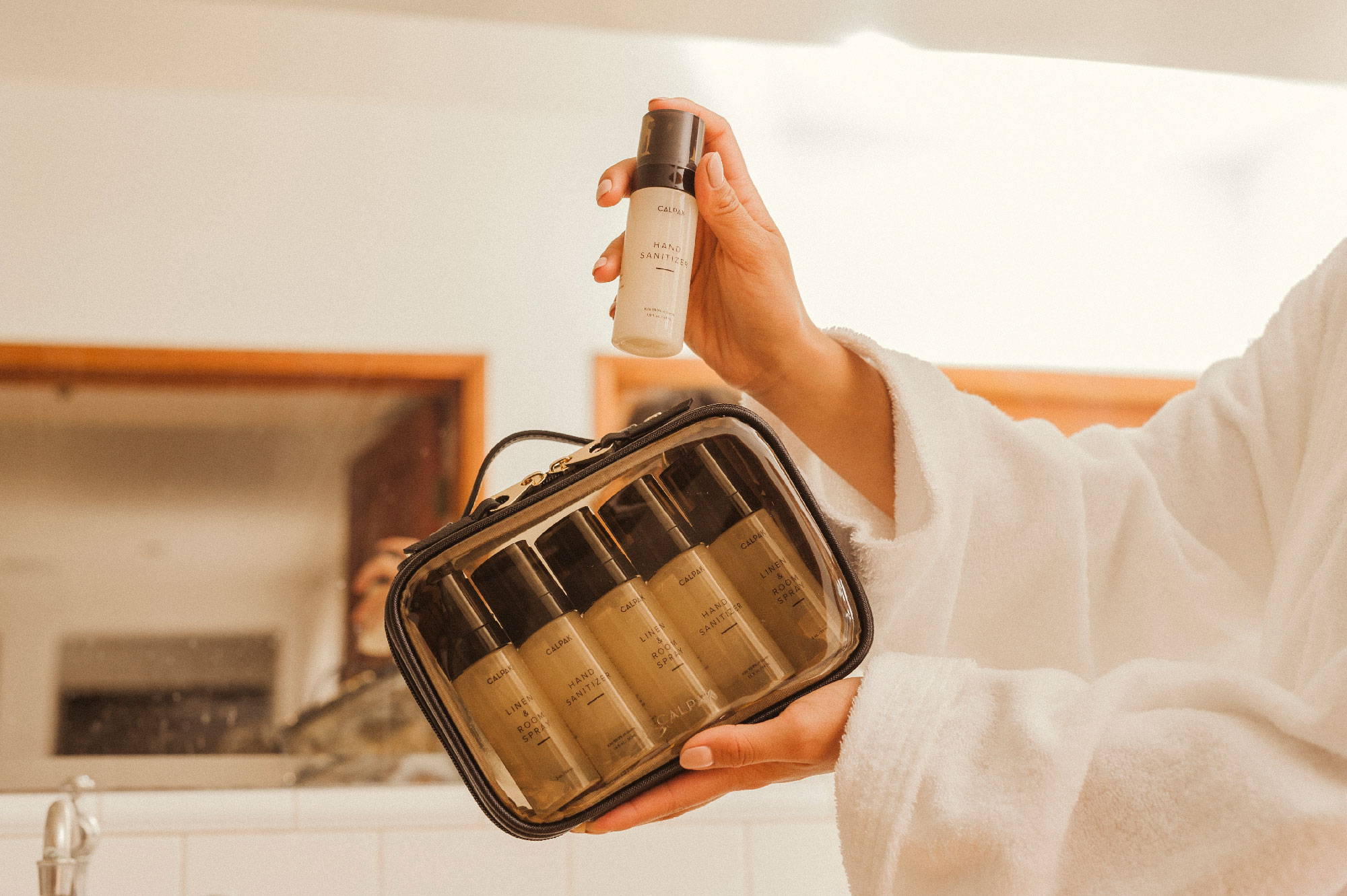 ---