Store Your Sunnies In The Best Sunglass Case For Traveling And On The Go
SAY GOODBYE TO SCRATCHED LENSES
Sunglasses are a fundamental piece to the accessorizing puzzle, but we know exactly what it's like to pack a pair with your other belongings, only to find it totally beaten up at the bottom of your suitcase.
Say goodbye to scratched lenses and broken frames and say hello to another addition to the Kaya Collection: The Sunglasses Case.
Introducing: The Kaya Collection Sunglasses Case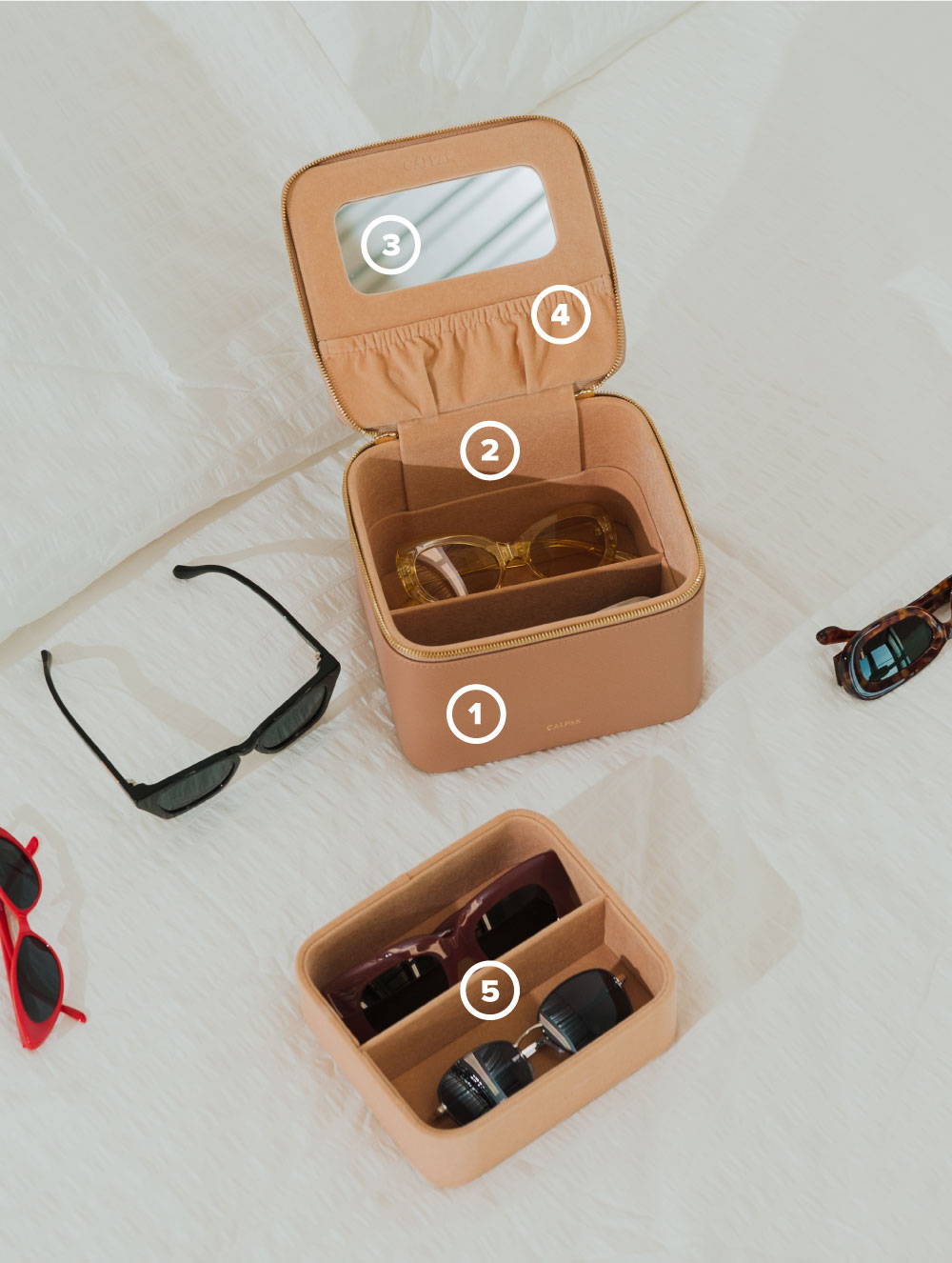 Sunglasses CASE FEATURES
1. The exterior is made from a durable, faux-leather with a cross-hatch texture.
2. The top has an adjustable handle that can lay flat when packing.
3. Inside the lid is a styling mirror.
4. The interior is a soft, protective velvet.
5. There are four compartments for four pairs of glasses, and the top tray is removable.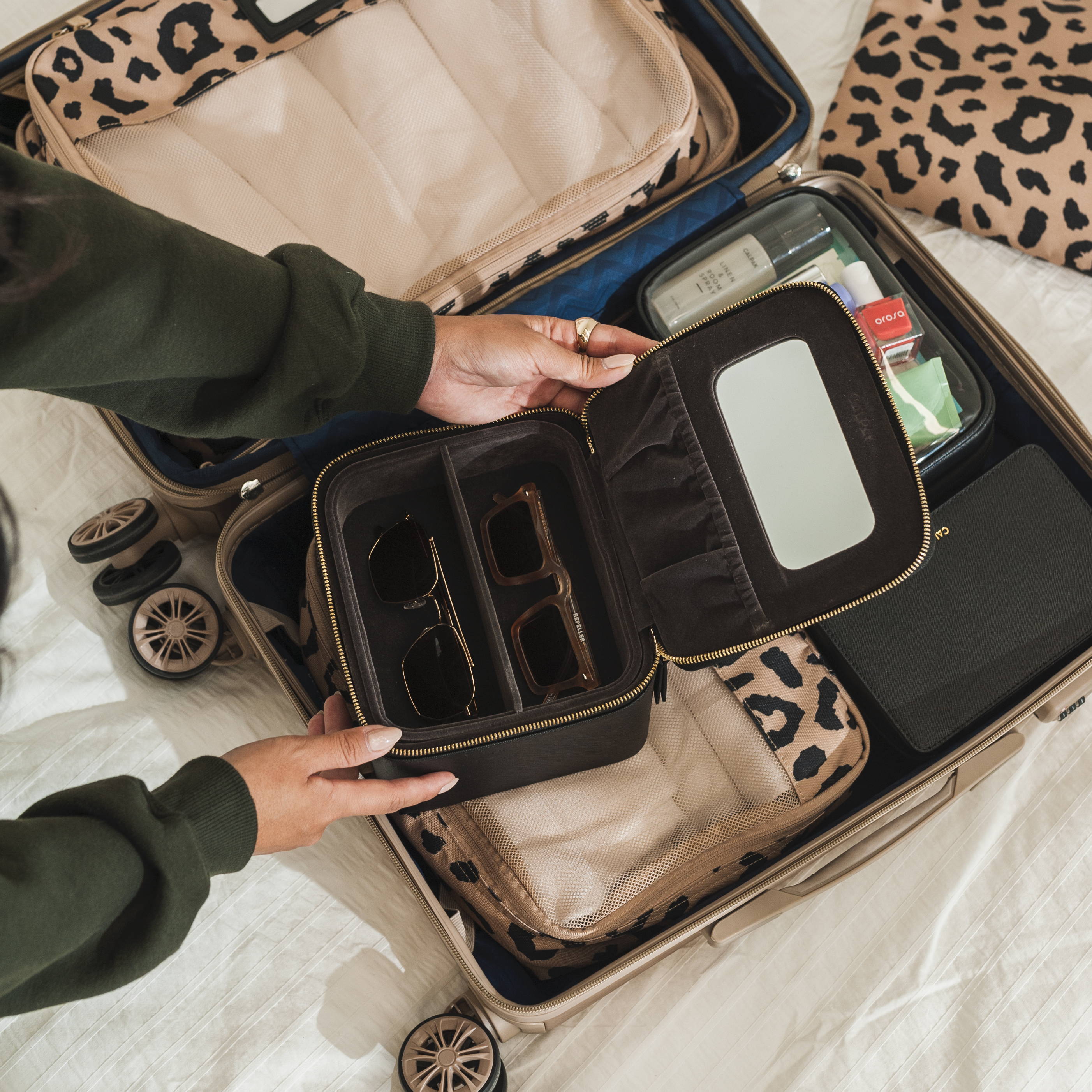 UPGRADED STORAGE
Each time you pack for a trip, you learn a little bit more about how you like to pack and where things should go.
The new Sunglasses Case is no exception. With all of the new Kaya Collection accessories, packing has never looked neater, felt better, or been more efficient. The inside of your luggage can now look as organized as your Kaya backpack does.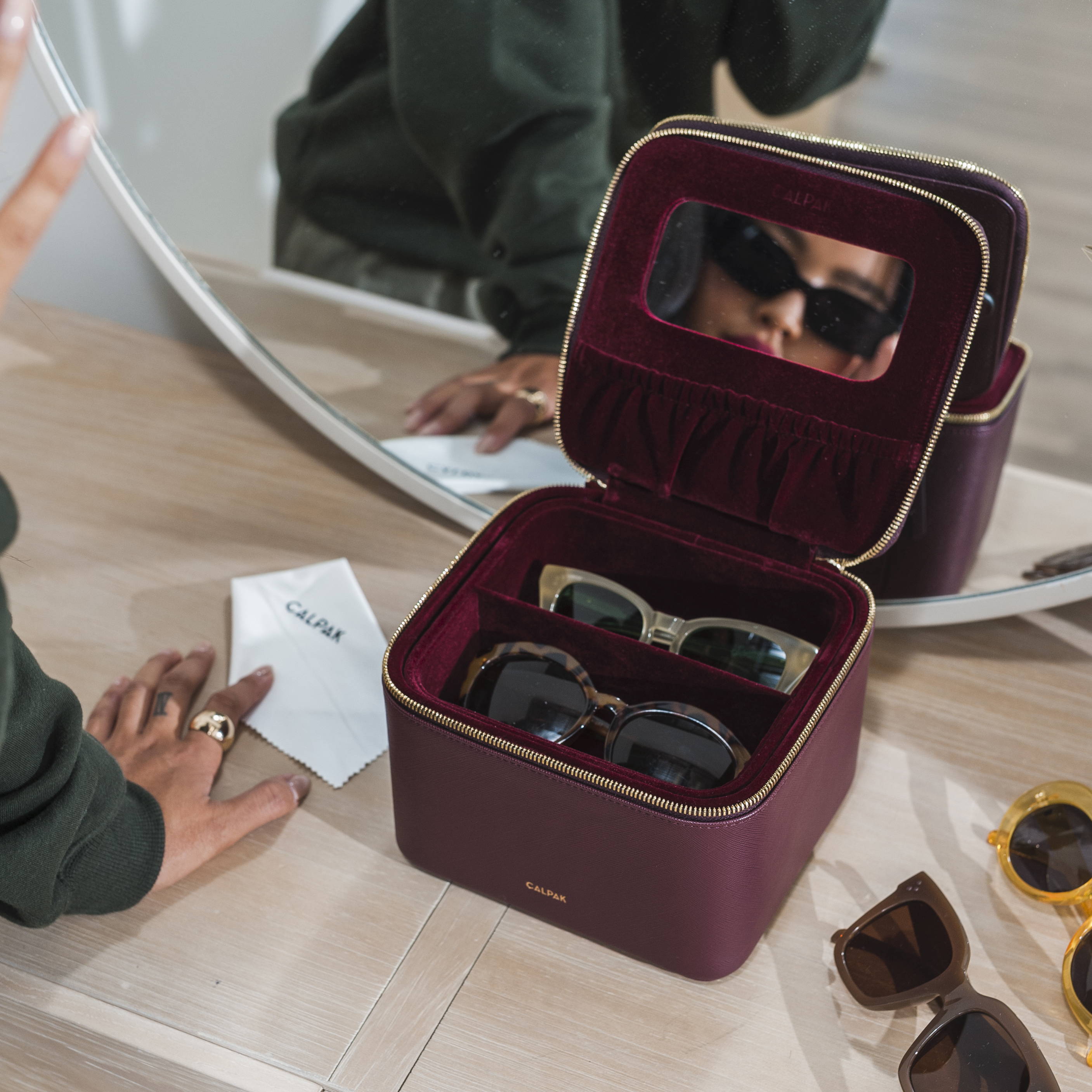 A STYLING MIRROR
If you've ever shared a hotel room with someone, you know that there are never enough mirrors.
Because sunglasses are a literal key to framing your face, we felt it was important to have a mirror on hand just in case you needed to be reminded of how great you look.
NOT JUST FOR SUNGLASSES
Eyewear can be tricky to travel with, and we don't mean just sunglasses. Almost 75% of our population wears prescription glasses, which is why the Sunglasses Case a great, dual-purpose accessory.
Plus, if you know someone with a love of eyewear, this would be a practical and cute item to add to their wishlist!
---