Meet The Kaya Laptop Backpack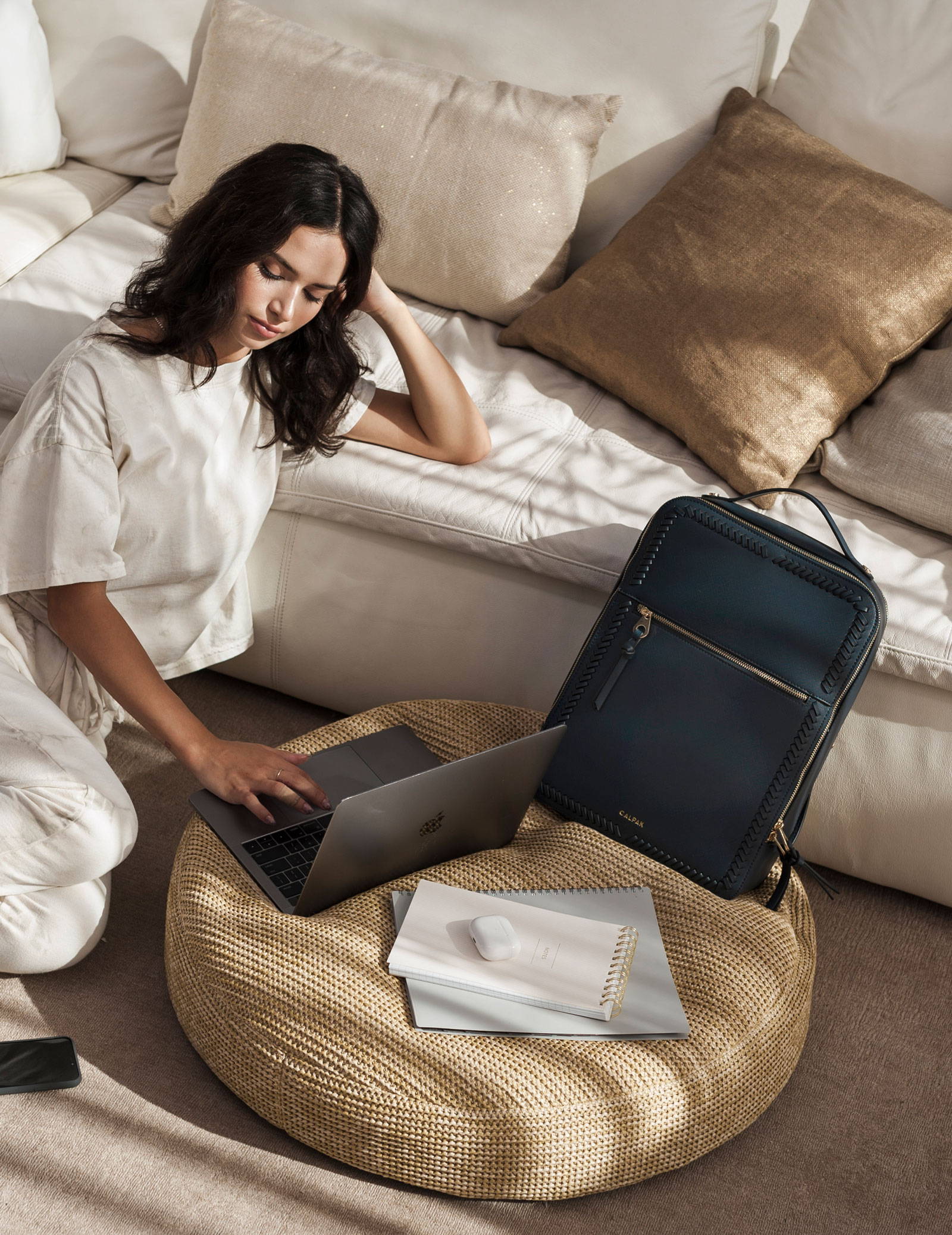 COMBINING FASHION AND FUNCTION
You never knew you were missing out until you met the Kaya Laptop Backpack. This stylish backpack with a laptop compartment is perfect for work, college, business, travel, or everyday use. Made from faux leather, this 15-inch women's backpack will take you from day-to-night, work-to-home, and destination-to-destination. This backpack is so good that almost every CALPAK team member has one. See how we like to travel with Kaya.
KAYA LAPTOP BACKPACK FEATURES
1. The back compartment has a padded laptop pocket that fits up to 15" laptops and devices.
2. The main compartment has 4 individual pockets for optimal organization.
3. The exterior is a durable, faux leather.
4. On the back of the backpack is a luggage trolley sleeve for carry-on travel.
5. The shoulder straps are faux leather and adjustable.
6. On the top of the backpack is an additional, durable, carry-ing handle.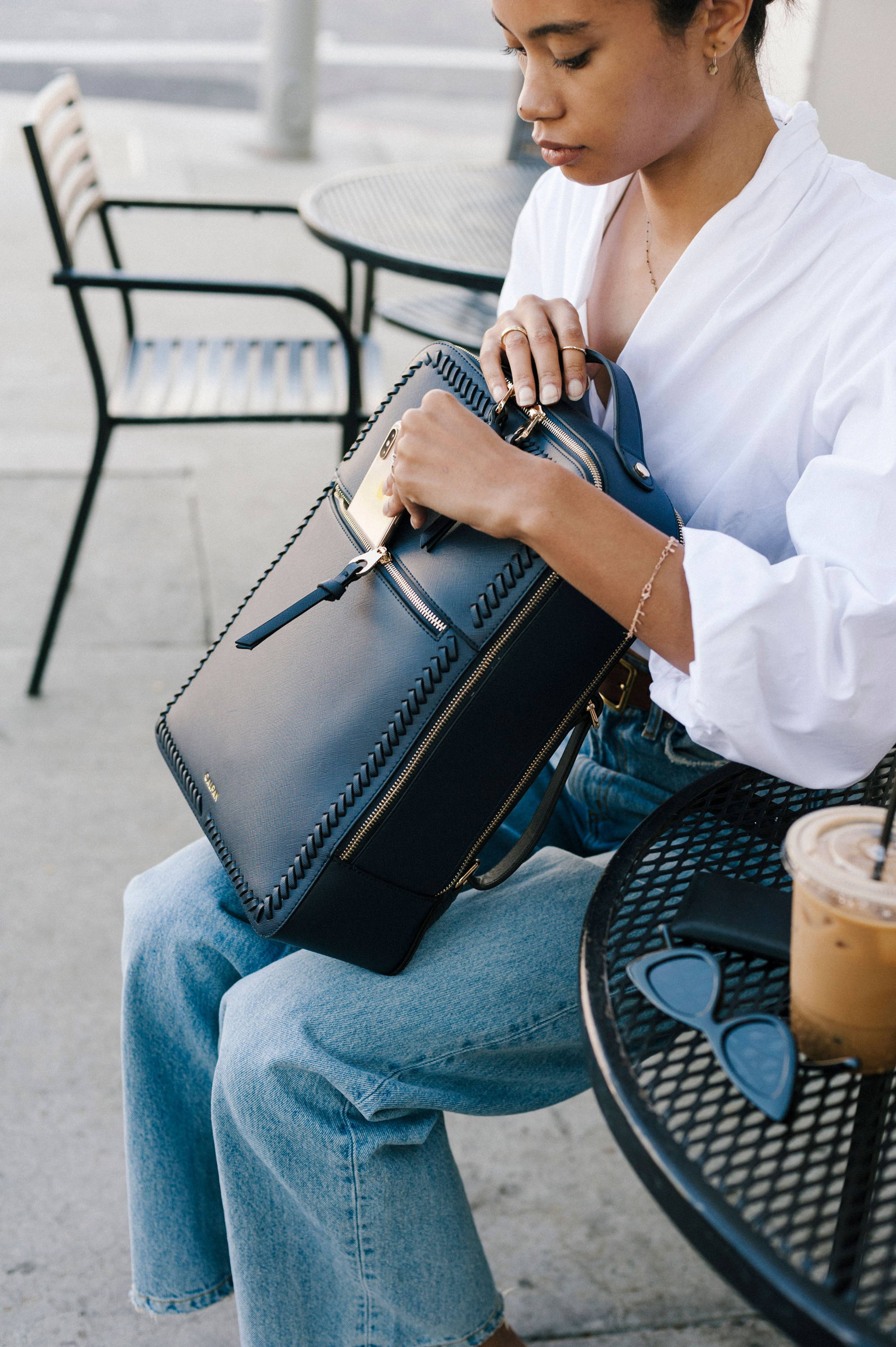 Navy Kaya Laptop Backpack
On the front side of the Kaya Laptop Backpack is a small zippered pocket that is perfect for your most essential items. Your phone, your keys, and your passport are all a quick zip away.
Charcoal Kaya Laptop Backpack
The perfect work bag is here. With a padded laptop pocket designed for laptops and devices 15 inches and smaller, you can set up shop anywhere in the world, no matter how far.
WATCH: What's in my Kaya Laptop Backpack?
---
---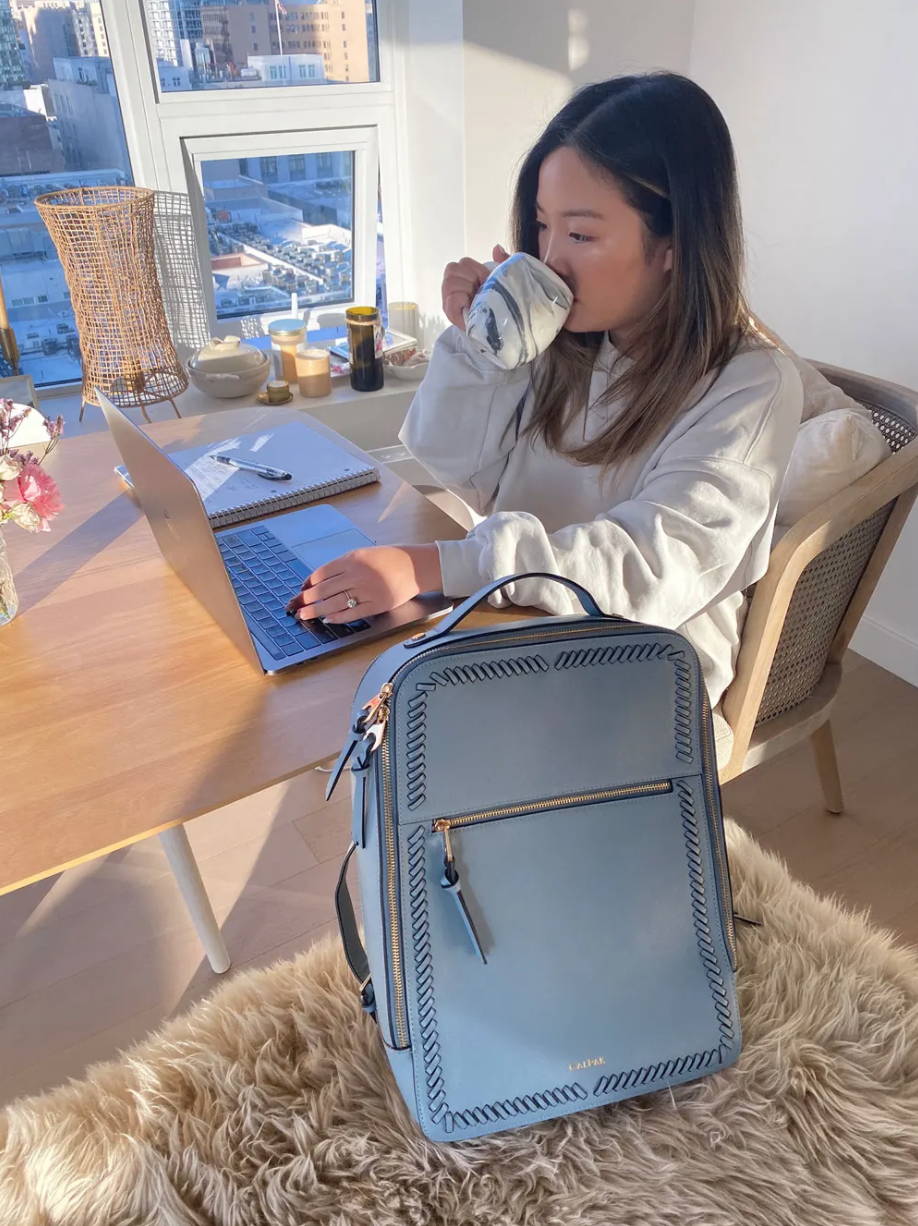 Working from home?
Us too.
"Adjusting to a new routine can be difficult. why we asked Jeannie, our director of marketing, to walk us through her WFH routine with her Kaya Laptop Backpack in Bluebell. We asked her how she manages to stay focused and productive throughout her day at home."
---