International Cocktails to Make at Home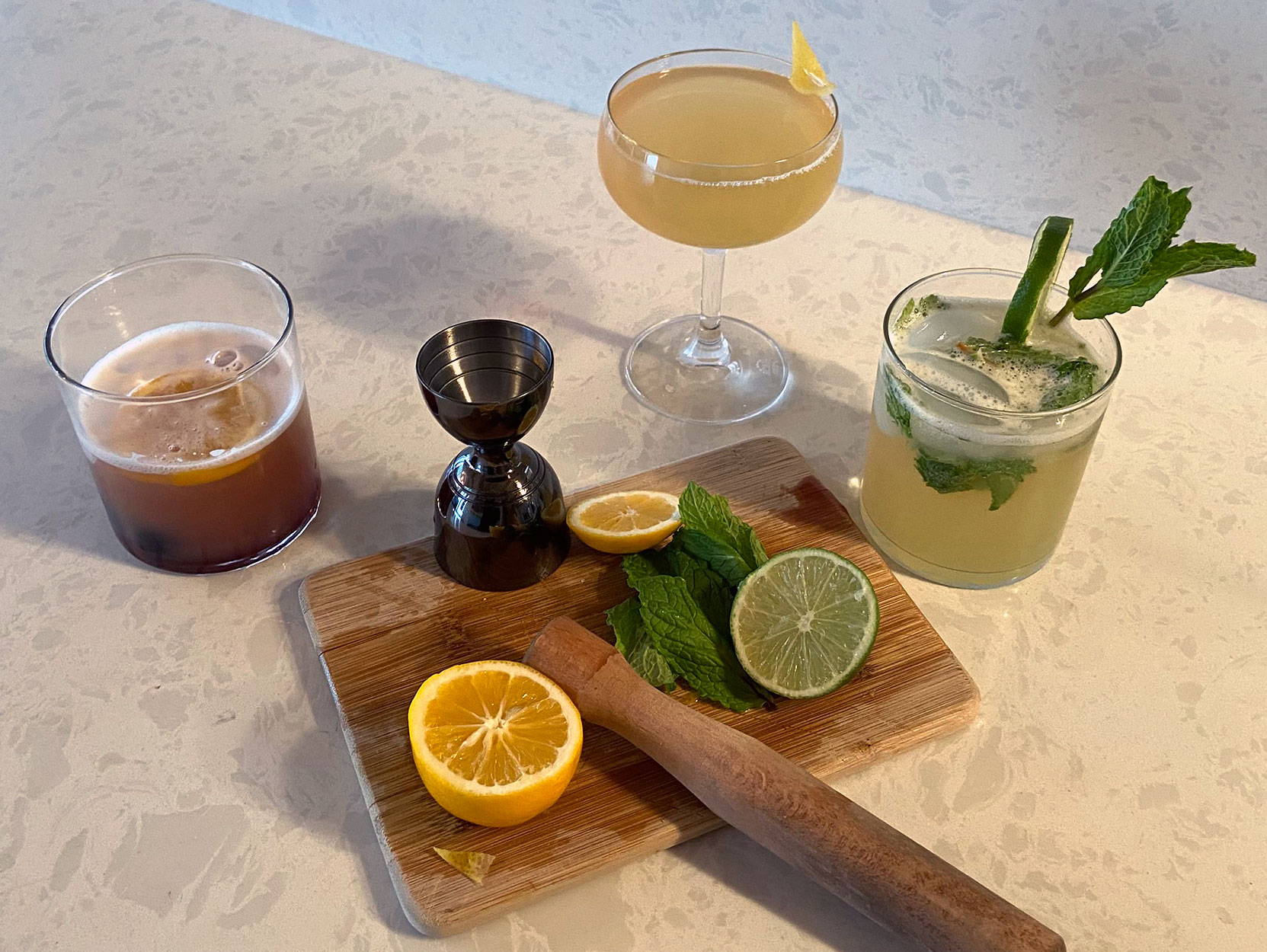 Some of our favorite international cocktails: a Singapore Sling, a French 75, and a Mojito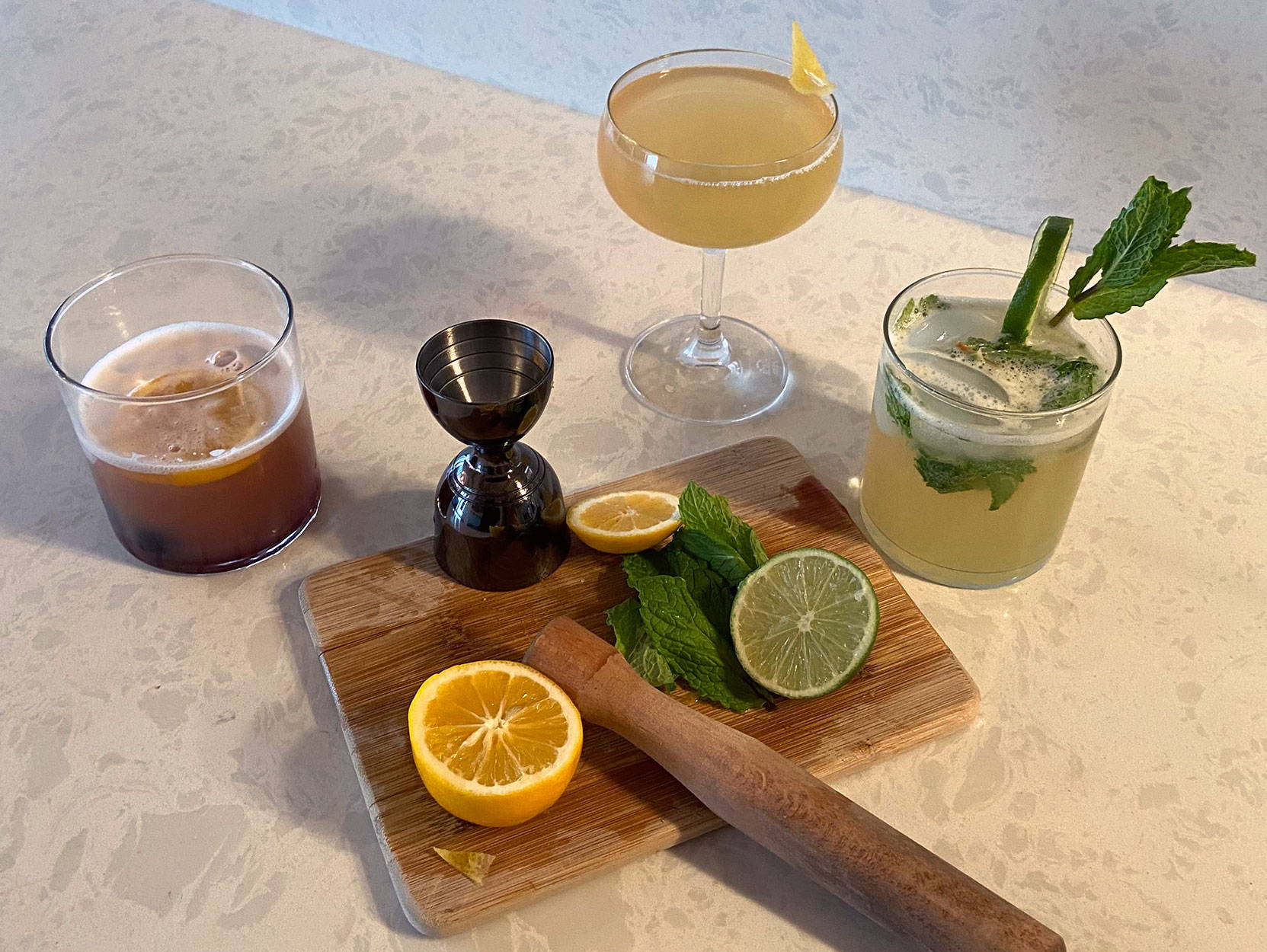 Some of our favorite international cocktails: a Singapore Sling, a French 75, and a Mojito
One of my favorite pastimes during this Safer at Home order has been taste-testing all of the fun cocktails my boyfriend has been making at home. It's one of the small luxuries that I have been indulging in, bringing a little bit of the outside world, inside. I wanted to share some of my favorite cocktails that he has made, inspired by places around the world. Pro tip: whip up one of these cocktails, get comfy, and check out all of the cool places you can travel to from the comfort of your couch while sipping on your cocktail!
Origin: The French 75 originated during WWI, with the first written reference dating back to 1915. It was named after the French 75-millimeter light field gun. Originally named "Soixante-Quinze," this drink represented hope in the battle against Germany.
2 oz of gin
0.75 oz of simple syrup
0.75 oz of lemon juice
Sparkling wine
Ice
Lemon for garnish
Origin: The Singapore Sling was developed sometime before 1915, by bartender Ngiam Tong Boon. He worked at the Long Bar in Raffles Hotel in Singapore. This drink varies from person to person, so feel free to make the recipe your own!
2 oz of gin
1 oz cherry liqueur
1 oz lime juice
1 oz pineapple juice
1 oz orange juice
A few spoonfuls of cherry syrup
Ice
Lemon for garnish
Luxardo cherries for garnish
Origin: The Mojito was created in Havana, Cuba although the date of creation is unclear. Versions of the drink date back as far as the 1500s. "La Bodeguita del medio," a restaurant-bar, is home to Ernest Hemmingway's favorite version of the drink.
2 oz of white rum
0.75 oz of simple syrup
0.75 oz of lime juice
Club soda
Mint leaves
Ice
Lime for garnish