Hotel CALPAK: A New Travel State of Mind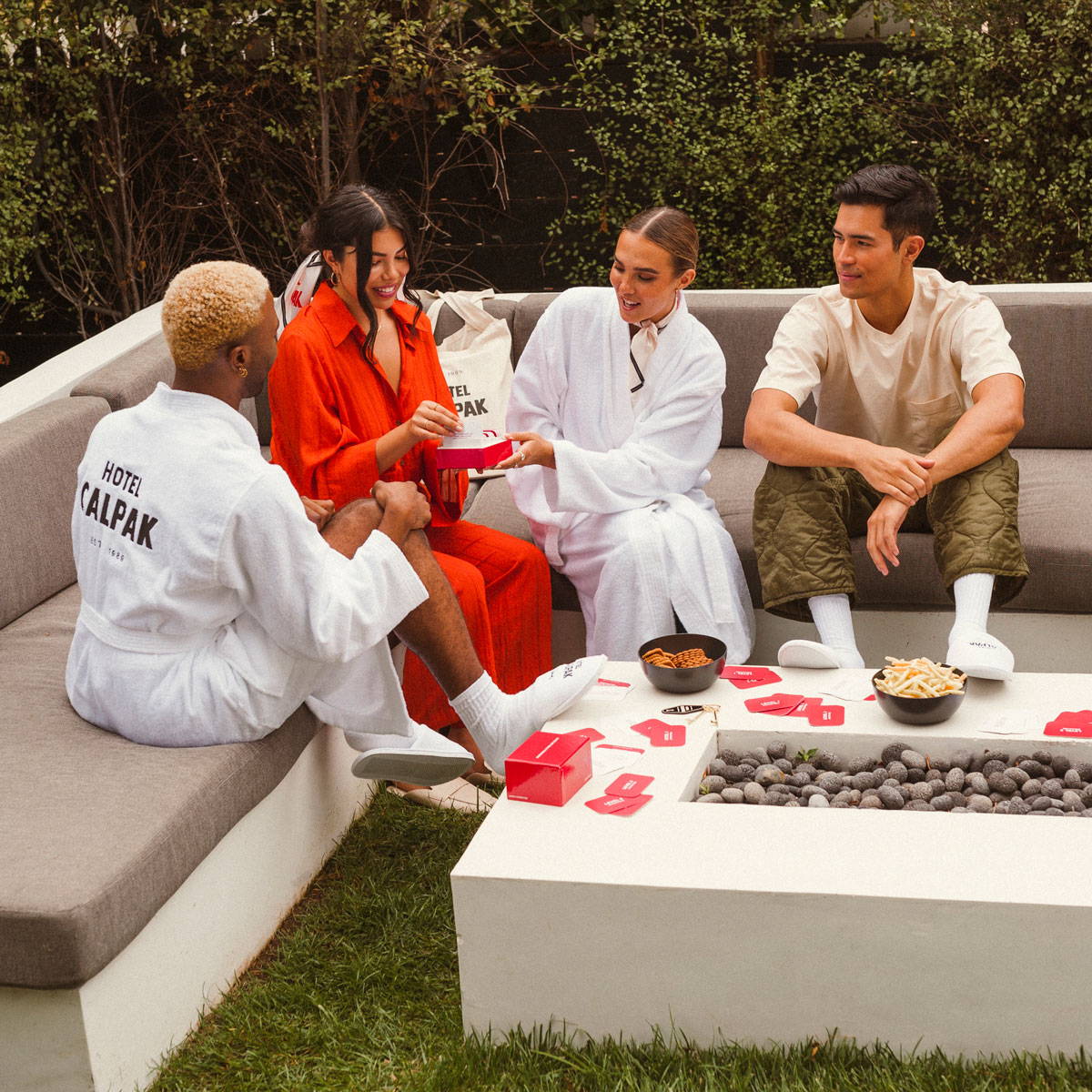 THAT 5-STAR TREATMENT WHENEVER AND WHEREVER.
Over the last year, the CALPAK team has had to redefine what travel really means to us, again and again... and again. We wondered, is travel exclusive to a plane, train, or car? Of course not. We could explore virtual museums, attempt recipes from around the world, and daydream about what it would be like to have the 5-star hotel treatment again, all from the comfort of our own home.
And then Hotel CALPAK was born— a place that wasn't really a place, but a state of mind. We wanted to bring a 5-star hotel experience to life with luxury bathrobes, complimentary slippers, and front desk trinkets in our California way. Say hello our Hotel CALPAK Merch Collection.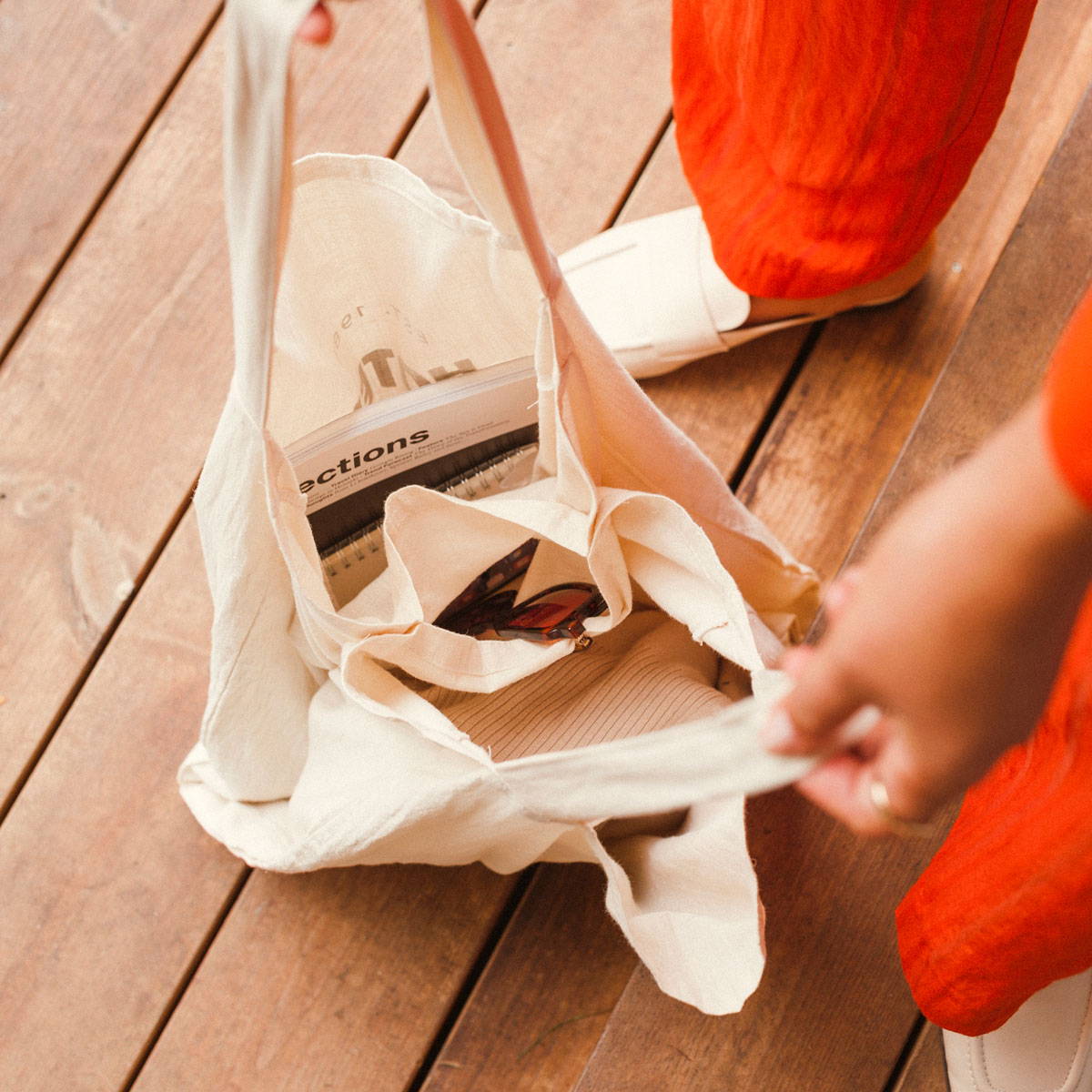 THE DUAL-COMPARTMENT TOTE
This Hotel CALPAK Tote Bag goes beyond anything you've ever gotten from the hotel gift shop. With a lightweight, linen-textured cotton material, this tote is as easy and breezy as you. But don't worry, we didn't forget those pockets you love so much.
Inside are two, main compartments with a handy little cellphone pocket right in the middle. The farmer's market better watch out!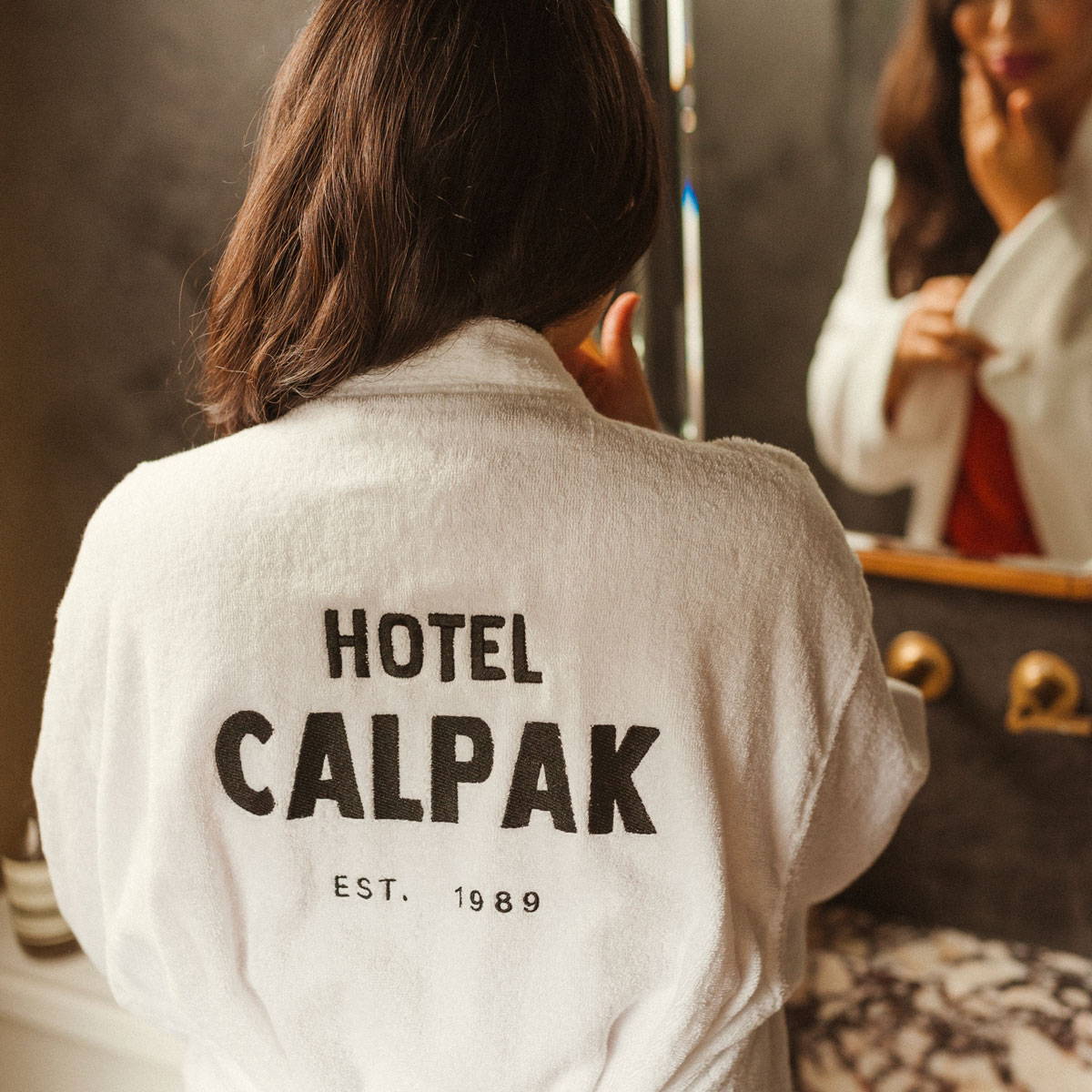 GET COZY WITH US
Two years ago, we brought you the Out Of Office robe and made all your vacay photos look like you were having the time of your life. This year we did things a little differently.
The Hotel CALPAK Robe is still the same high quality, fuzzy hotel robe, with a newly branded twist. Get cuddled up and feel the 5-star treatment wherever you are.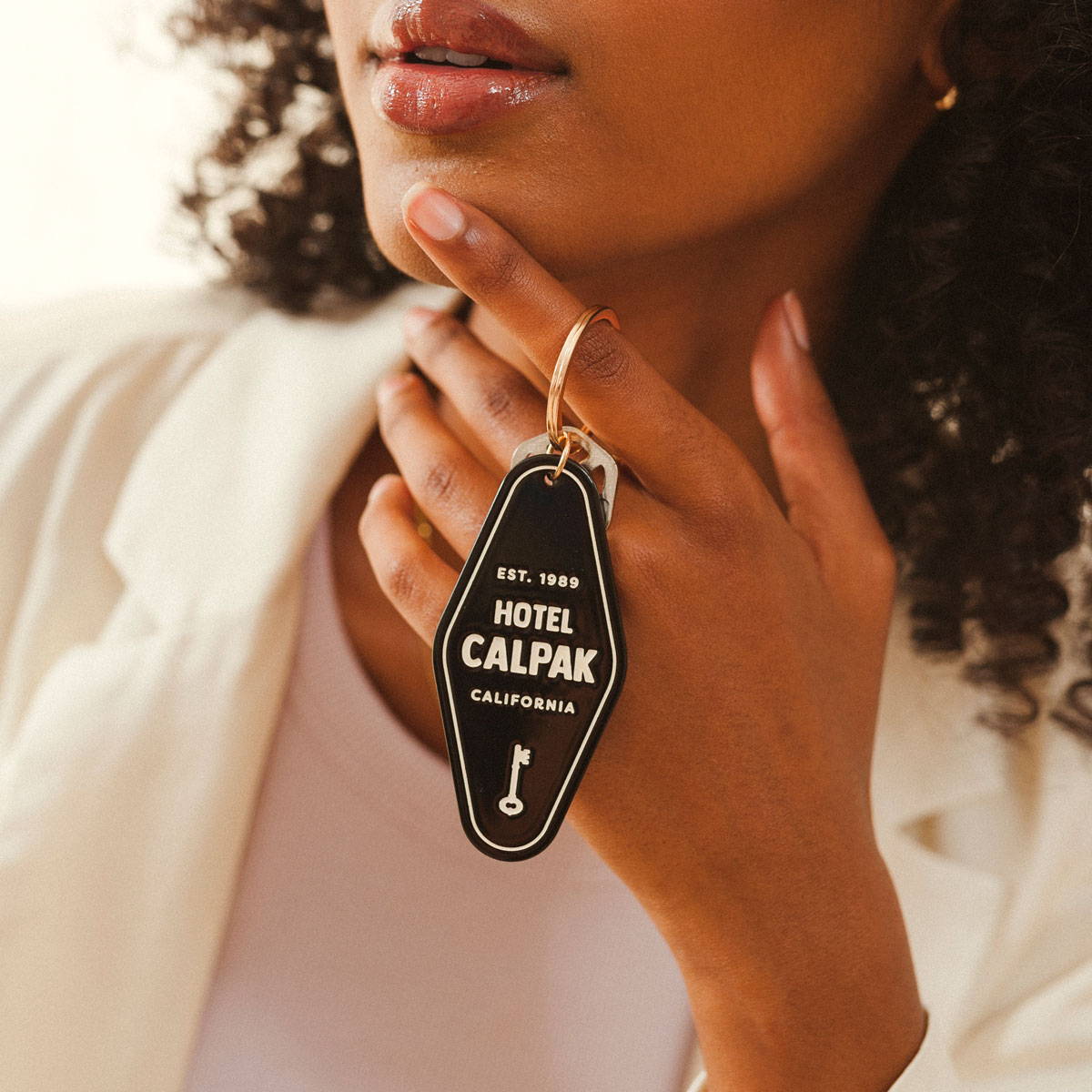 NO LOST KEYS
This vintage inspired Hotel CALPAK Keychain was designed to make any set of keys look good. With our Hotel CALPAK, California coastin' vibes, you've got an accessory that tells a story. (And we want to hear it!)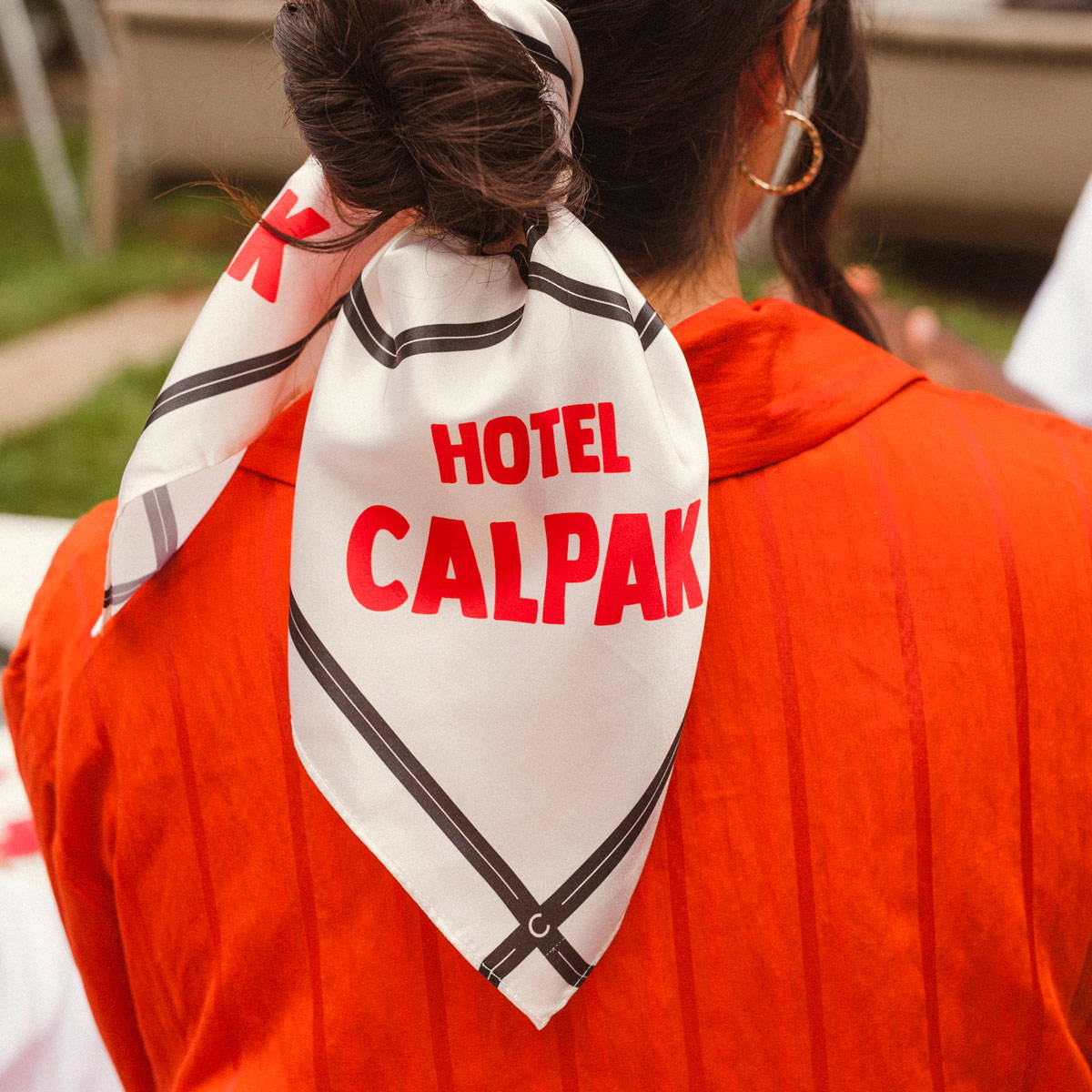 SOFT AS SATIN
Hair tie, wristlet, or neck scarf, the Hotel CALPAK Satin Scarf is here to add a little flare to any look.
Pro tip: tie it to your effortlessly stylish CALPAK carry-on, and you'll always know which bag is yours! Doesn't it just feel like old school Hollywood?
---