2 In 3 Americans Work While On Vacay - Here's The Right Way To Do It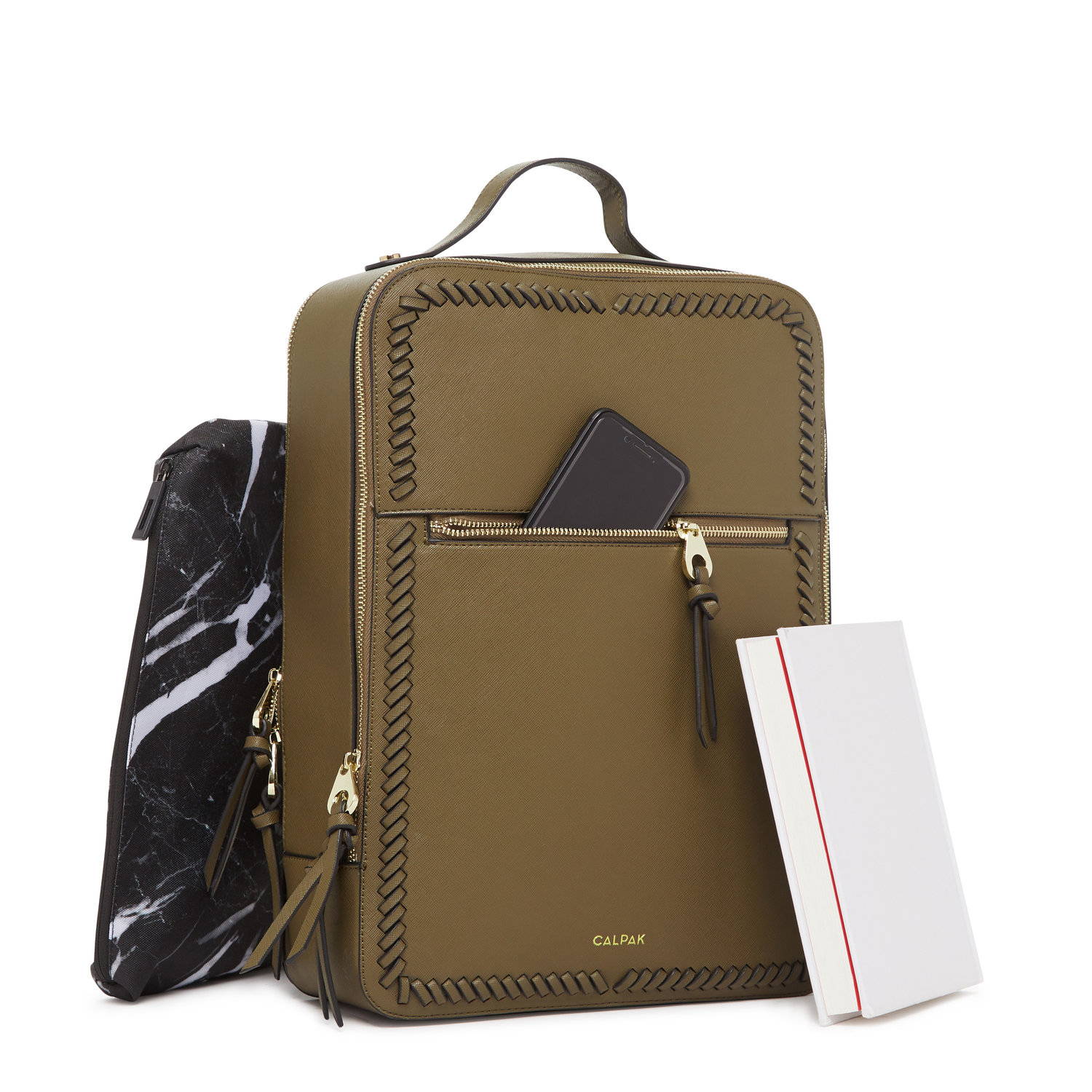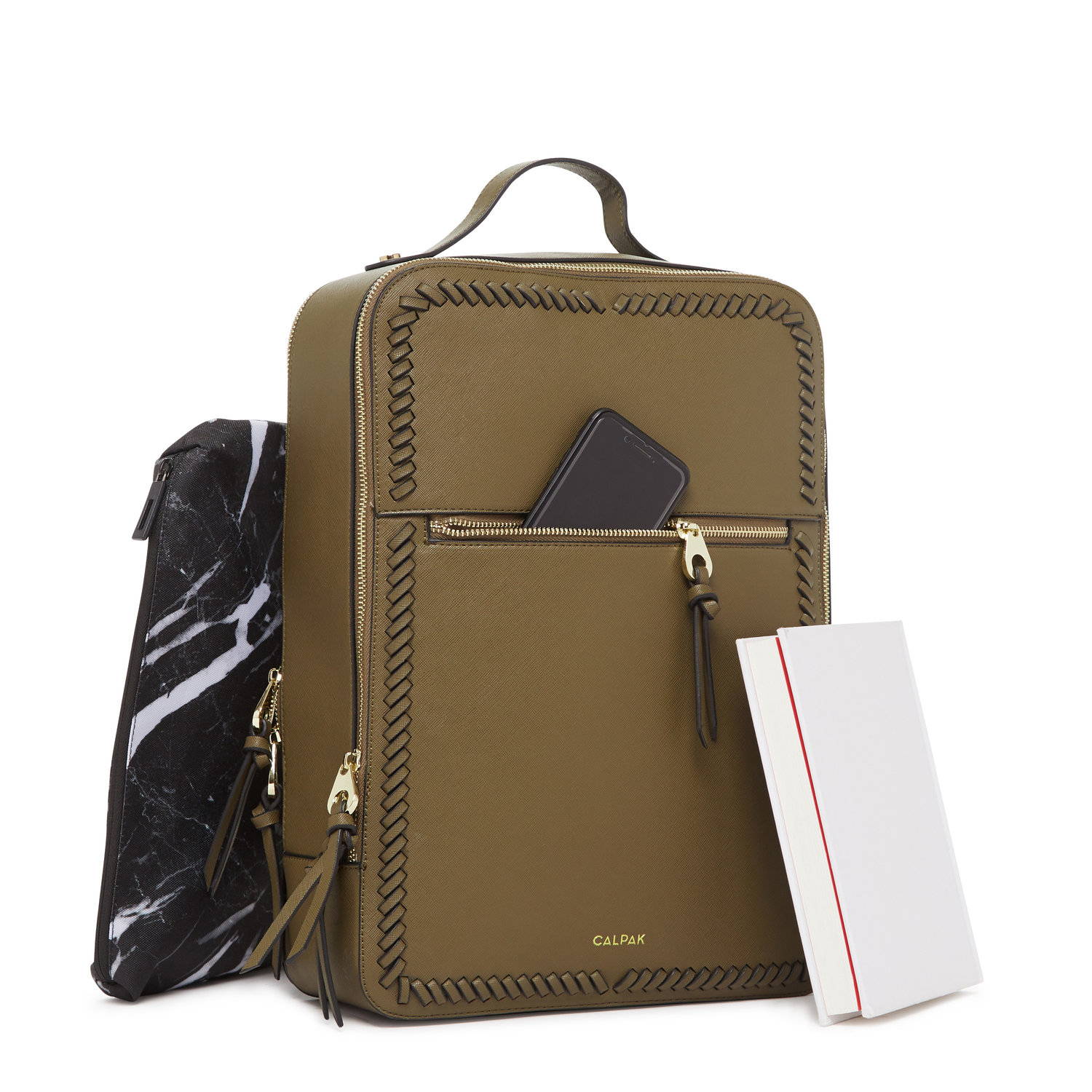 According to Glassdoor in 2017, "2 in 3 Americans (66 percent) today report working when they do take vacation" and we know that number has risen since then with technology and even smarter smart phones.
We understand, sometimes work can follow you on your vacations and you just can't help it. We wish you didn't have to work while you're technically O.O.O., but we also know it happens and we also know you're a hard worker.
Here are some tips to help you relax and enjoy your trip, while also feeling accomplished, even while being miles apart from your desk.
---
Pack only the essentials.
Bring the perfect travel work buddy with you — Kaya Laptop Backpack. As your personal bag on the plane, it fits underneath the seat, it has pockets for every single item you need for work and vacation success, and well, its both beautiful and highly functional.
Kaya Laptop Backpack Details
+ Protects your laptop (up to 15 inches) and tablets
+ Adjustable shoulder straps
+ Trolley pass-through
Stay ahead + plan early.
Schedule in things you can create now and publish later. Draft up emails you know you're going to send on a later date or even create templates for things you're working on as a wireframe so you don't have to start from scratch. Be proactive and create back-up plans so that your boss and co-workers can feel confident that you're taking care of your responsibilities no matter what. You don't want a pile of work waiting for you right after you've returned from your magical getaway, do you?
It's all about boundaries.
A cardinal rule for working remote (while on vacay) - don't be "on call". Nothing's worse than checking your phone for emails throughout the day, worried you're going to miss something. Whether you'll be in a different time zone or just a drive away, create timelines for yourself where you'll be "on" and devote that time so that you can work in an efficient manner. So, when you're "off" you can be as present as possible.
There's a difference between staring at a computer screen at your desk with fluorescent lighting and staring at your computer screen while you can hear the sound of waves crashing in front of you on a white sand beach. Although we wish you can just enjoy the scenery, we understand you have obligations. If you're bringing your inbox with you on your next trip, atleast create your dream workspace environment, right?
Strategize with your team.
We can't stress this enough — teamwork is everything, and so is communication. Give your work mates the courtesy of knowing when you'll be gone, for how long, and the amount of work you'll be doing on your end (set expectations). Then as a team, create the formula that will check off each task as if you never left your desk. Also, make sure you have at least one colleague that can cover for you no matter what, in case they need to make decisions on your behalf.
Communicate with your travel partner(s).
Share with the people you're traveling with that you've allotted some time to work, before you even leave for your getaway so that they're not surprised when you're mentally in the office. It's easy for others to be frustrated and annoyed with you while your head is buried in your phone or you're pulling out your laptop during lunchtime. If you're traveling with someone(s), be mindful that this is their vacation as well and they want to spend quality time with you.
You'll most likely have access to wi-fi wherever you go, but that doesn't mean you should take full advantage of it. Everyone can use some TLC, so don't feel guilty for taking the time to catch up with yourself and those you love offline. You earned your right to enjoy life outside of work so go ahead, take a breather. Sign off.
Here's to your favorite co-worker: