Which Toiletry & Makeup Bag Fits All Of Your Essentials In One Place?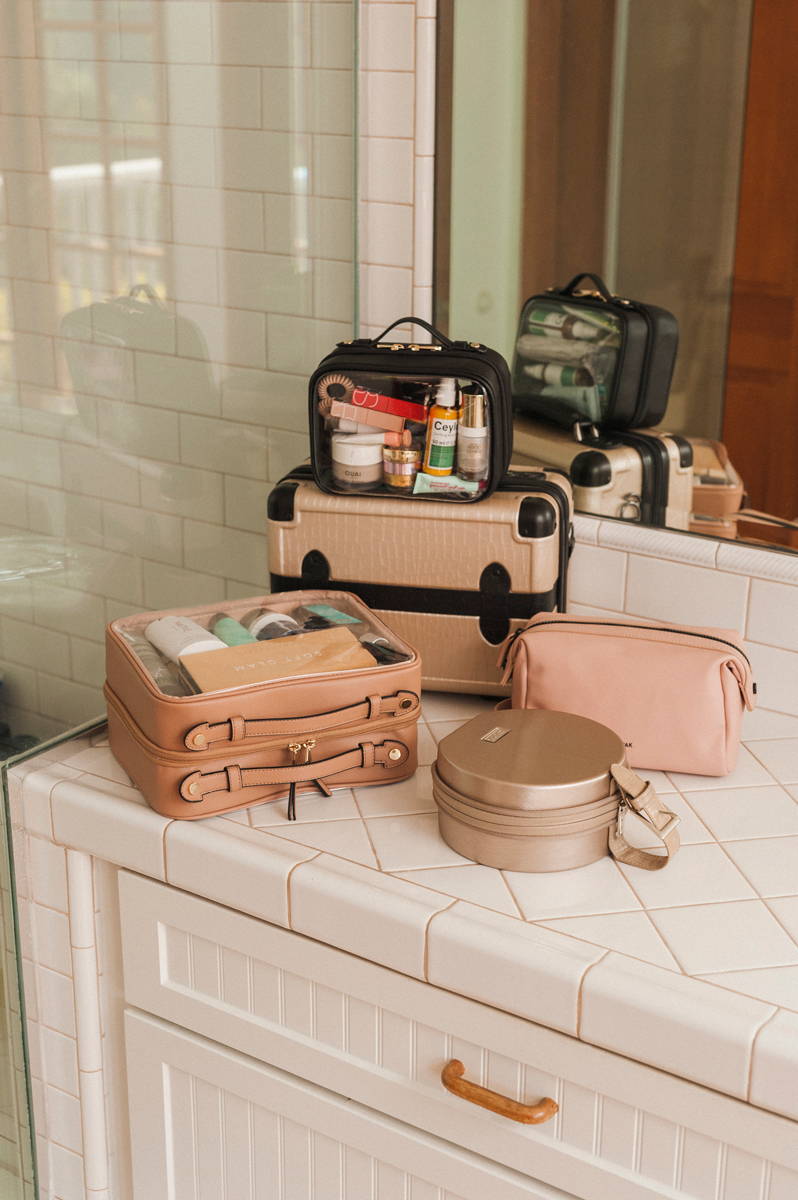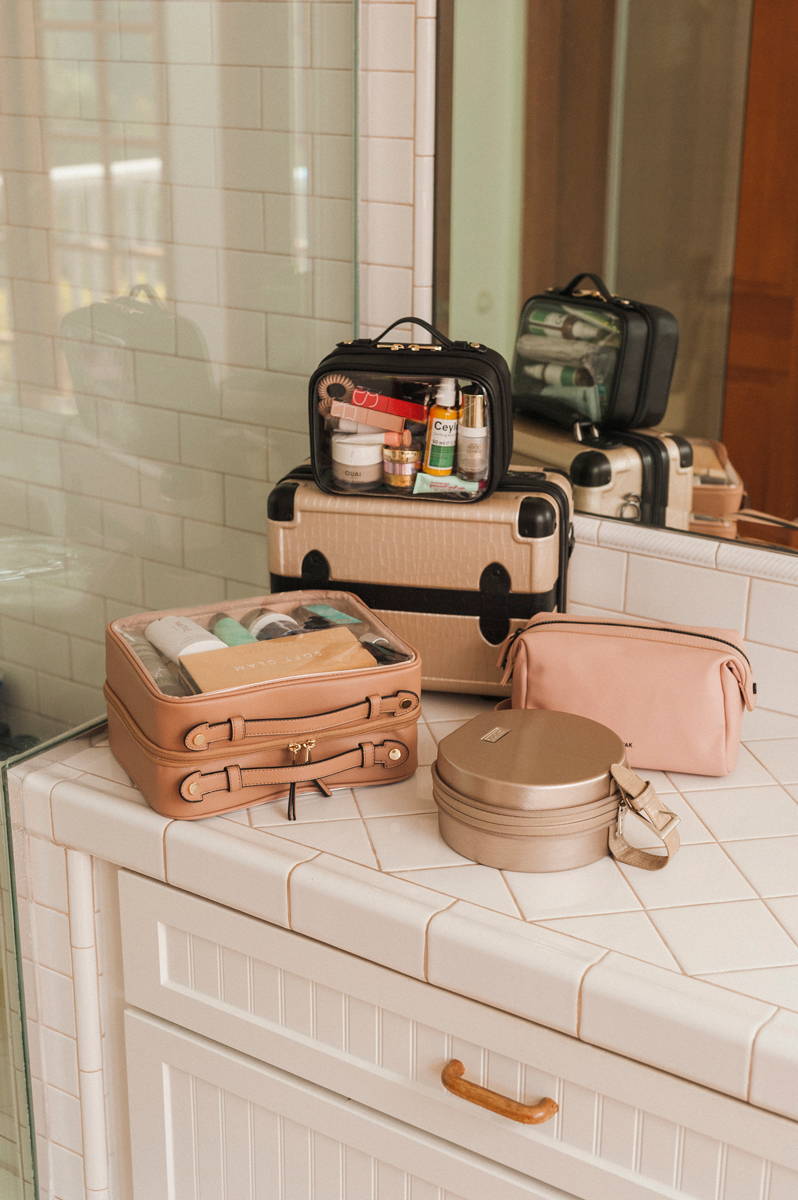 What are your most essential items? From Toiletry Bags to Vanity Cases, we've got you covered with all different sizes, no matter how you pack.
THE CLEAR COMPANION
If you like to see all of your products from the outside-in or want to show off your skincare routine, the Clear Cosmetics Case is perfect for you. With two spacious zippered compartments, the transparent material is spill or leak proof. A mesh zippered pocket is also attached for smaller items like hand cream and hair pins.
THE PERSONAL BAGGAGE
There are plenty of reasons why we love the Vanity Case, as your personal bag on a flight or your simple overnight case. For starters, the water-resistant, hard shell exterior comes with a luggage trolley sleeve on the back so it'll stay attached while you're rolling around the airport. If you'll be carrying it solo, it comes with a removable carrying strap so it can go with you no matter the destination. Inside the Vanity Case are two large compartments, with a zippered mesh pocket on one side and a mesh divider on the other—roomy storage for both large and small items!
---
For Compact Organization: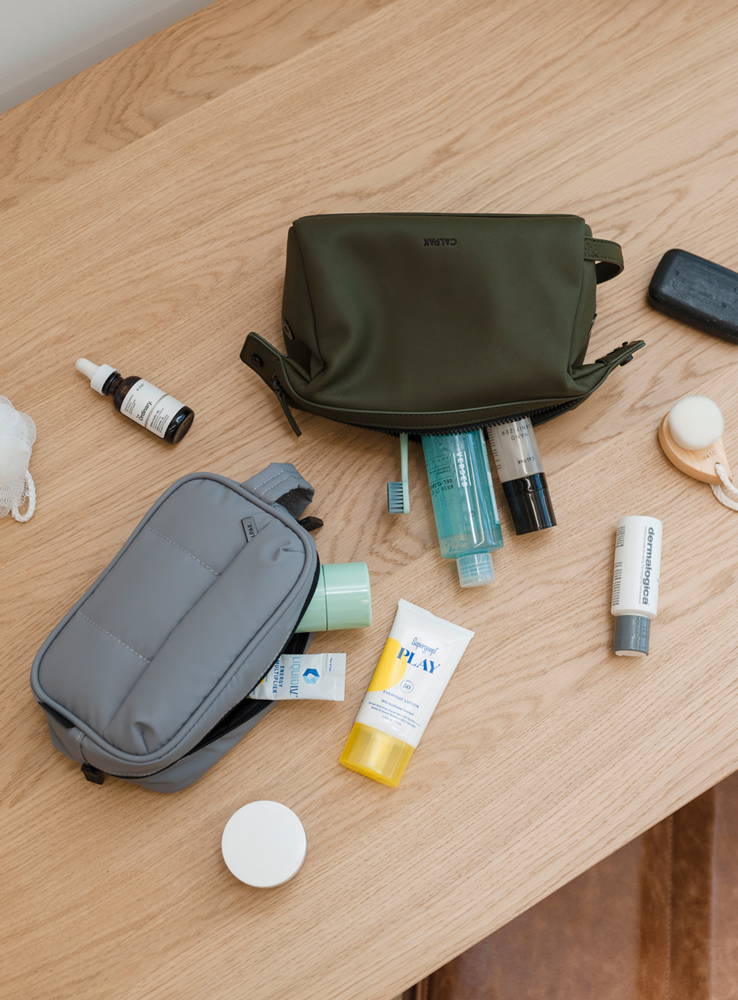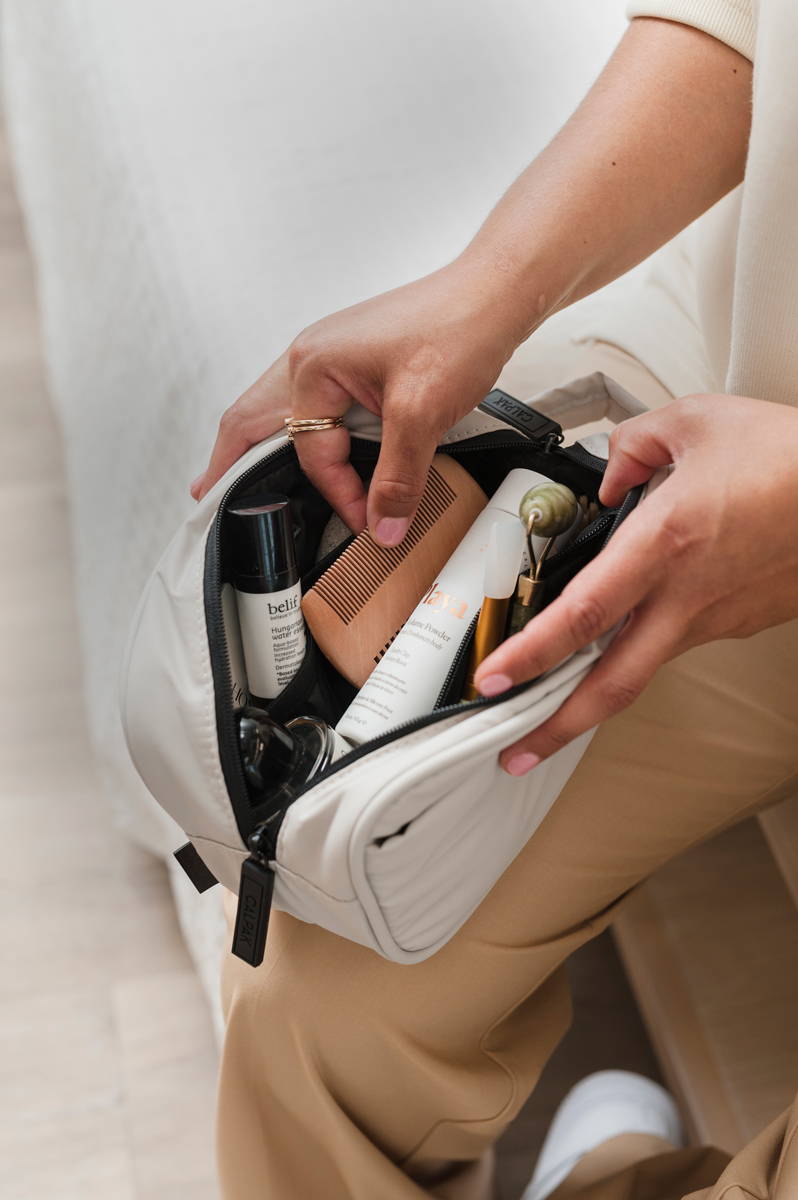 CALPAK Luka Toiletry Bag in Dove Grey.
THE PADDED PROTECTOR
The Luka Toiletry Bag is lightweight and flexible, while the soft padding protects every toiletry and cosmetic item packed inside and out. The dual zipper closure gives you extra security for your interior zippered pockets and multiple elastic pockets. The front and back exterior pockets are also convenient for easy access products. Hold it by the side handle when you're on the move and we promise you'll be feeling more prepared than ever.
THE LUXE ORGANIZER
What's better than multiple interior and exterior pockets? Even more storage! This buttery soft, vegan leather toiletry bag has snaps on both sides for an extra wide opening so you can fill it up with your travel-sized goodies. It's compact and durable so everything will stay protected and organized, just the way you packed it.
---
THE VERSATILE MINI BAG
Whether you're using it as a clutch or to store your in-flight essentials, Baye Mini is known for its versatile uses. With a hard shell exterior and adjustable handle, Baye Mini stores your most important essentials while you're on the go. An interior pocket easily organizes smaller and flatter items, while its main storage allows easy access to what you need right away.
THE CONVENIENT KIT
Convenience is key with the Mini Clear Cosmetics Case. It gives you all the storage without compromising space in your duffel bag or luggage. Your essential skincare and cosmetics are well-packed because you're able to lay it flat for maximum visibility.
---