FULL TRANSPARENCY: Why You Need Clear Luggage Covers
Raise your hand if you've ever picked up your luggage from baggage claim, and found it all beat up. Yup. We know. We've been there, too. That's why when you asked for luggage covers, we just couldn't say no. New Clear Luggage Covers have arrived! Here are three reasons why you need them ASAP.  
THEY PROTECT YOUR LUGGAGE
Traveling is already stressful enough. These covers are designed to protect your luggage, and keep them scratch-free. So go ahead and take that nap, order a glass of wine, and just relax on the way to your destination.
---
No need to hurry out of the rain, or steer clear of that person who will surely spill their coffee. The Clear Luggage Covers are water-resistant, and will keep your belongings dry.
---
YOU CAN MAKE THEM YOUR OWN
Work your creative side, and personalize your luggage! Each Clear Luggage Cover comes with 4 sticker sheets!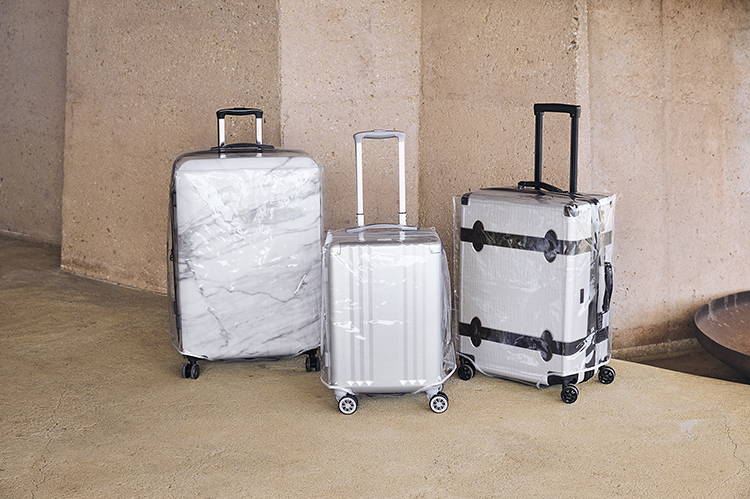 CALPAK Astyll Large Luggage in Milk Marble, Ambeur Carry-on Luggage in Silver and Trnk Medium Luggage in Grey shown with the Clear Luggage Cover.
---