The Car Organizer: It Gets You There Without The Mess
The Car Organizer: It Gets You There Without The Mess
According to a study conducted by the Harvard Health Watch, Americans spend roughly 101 minutes in their car every day, which adds up to about 615 hours every year. With a busy schedule and a lot of movement, it can be really hard to keep your car and your personal items in a neat and organized condition.

The tangled jumper cables you know you shouldn't remove, the toolbox your dad gave you, and the beach towel you always have "just in case," have a place to live now: in the Car Organizer. The Car Organizer is your back seat, front seat, middle seat, and trunk companion, making road trips, every day trips, and commutes feel like a breeze.
Grocery buddy
Reusable bags have been our best friend this year, but the Car Organizer brought us home. If you've ever made a sharp turn and heard the tell-tale sign of fruits and vegetables rolling around, then look no further. Your back seats will thank you later.
Shop now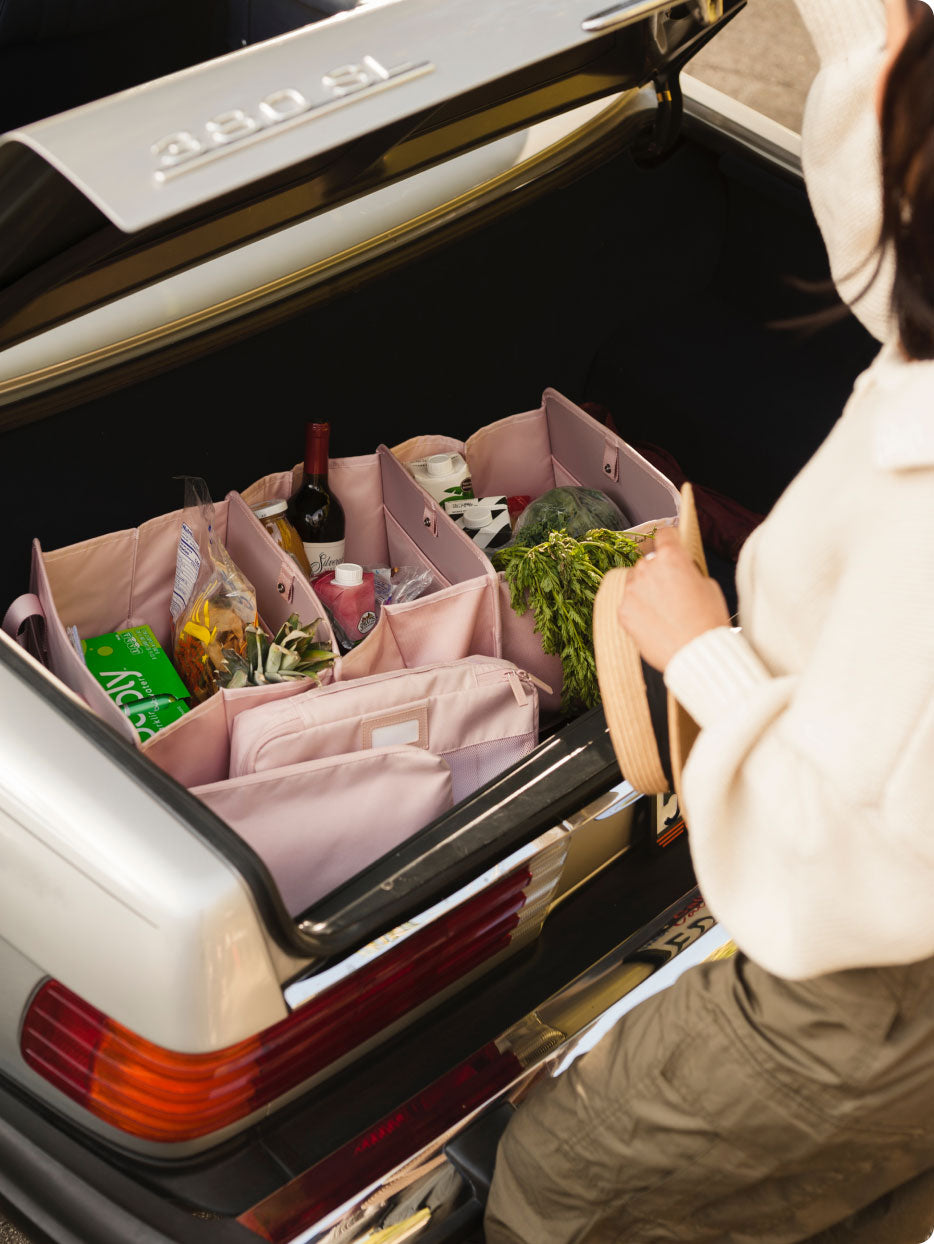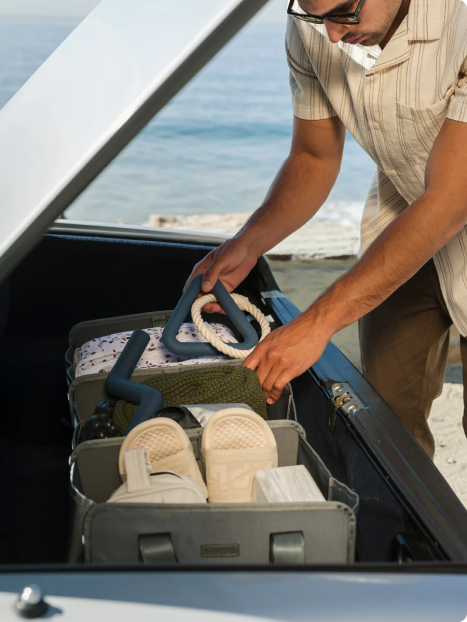 Dog days are here
A day at the beach, a day at the park, or a day on the road is so much better with the Car Organizer. With a wipeable, water-resistant interior, you can take this baby on all your outdoor adventures and still keep your car interior nice and neat.
Shop now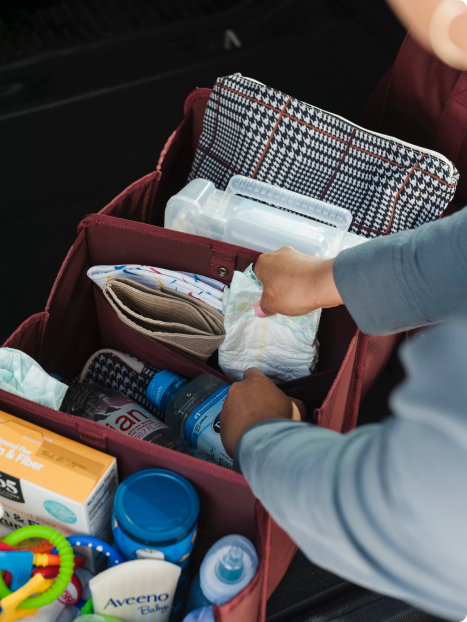 Mom on the move
Instead of having three to four different bags holding all of your on-the-go essentials, we give you one: the Car Organizer. With each compartment having two mesh pockets on either side, you can stay organized and prepared. Nothing needs to be left behind.
Shop Now