Our Best Luggage Recommendations For Your Upcoming Trip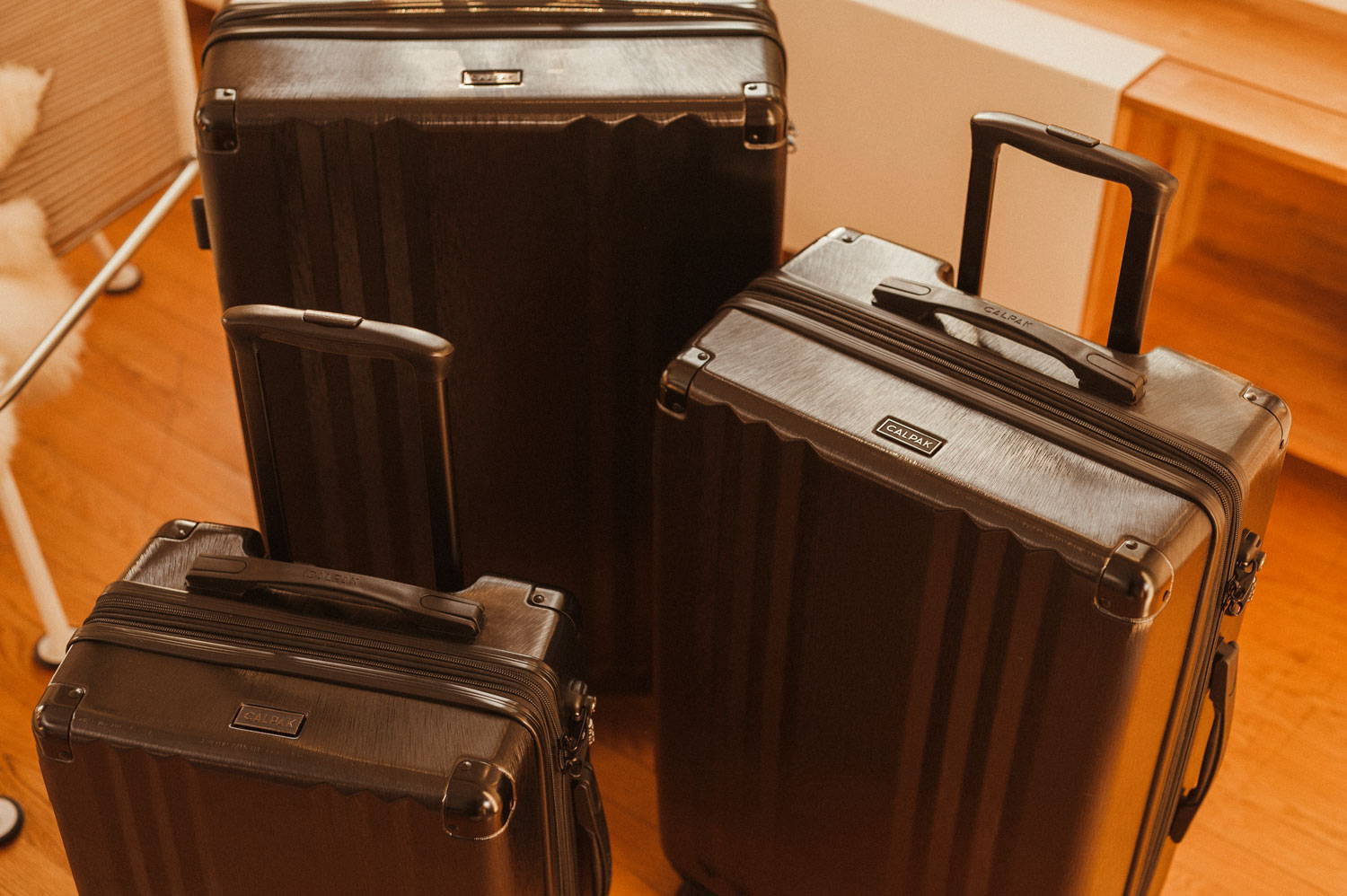 CALPAK Ambeur 3-Piece Luggage set in Black.
Though our travel plans may look different this year, the fundamentals are the same. Whether you're heading home for the holidays, or taking a sweet staycation close by, we know exactly what you need to make packing a success. Check out our best-selling recommendations for your desired type of travel!
No matter if you're traveling by car, train, or plane, all you need is a little carry-on companion. Keep your clothes and toiletries stowed away in your hard-sided carry-on, with your shoes and essentials neatly tucked away in your duffel bag. The Stevyn Duffel Bag has an entirely separate shoe compartment designed to keep dirt and germs away from the rest of your belongings.
The carry-on + duffel bag duo is perfect for optimizing the overhead bins and distributing the weight of extra baggage. If you're planning on getting some shut eye as well, don't forget your washable Silk Neck Pillow and Eye Mask Set!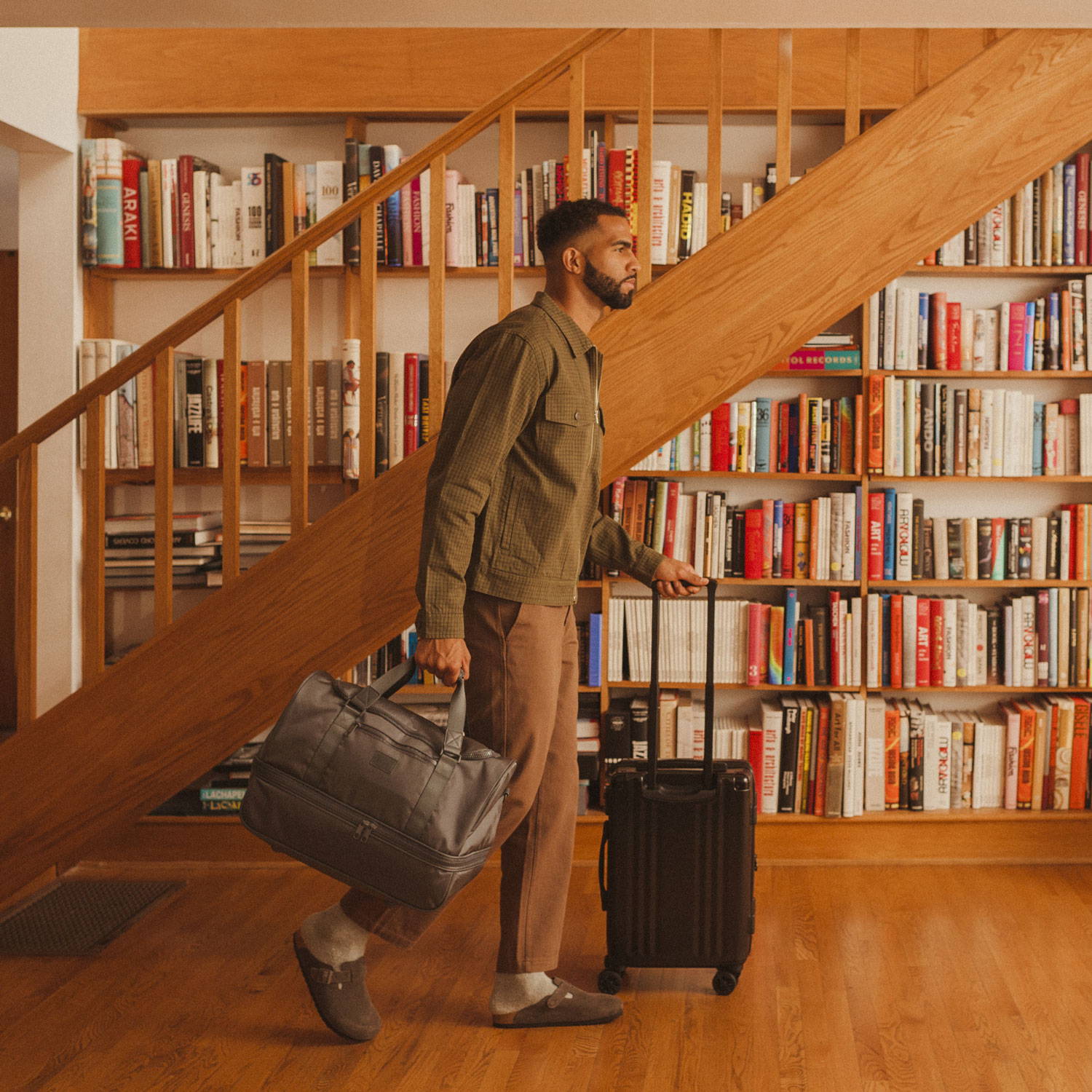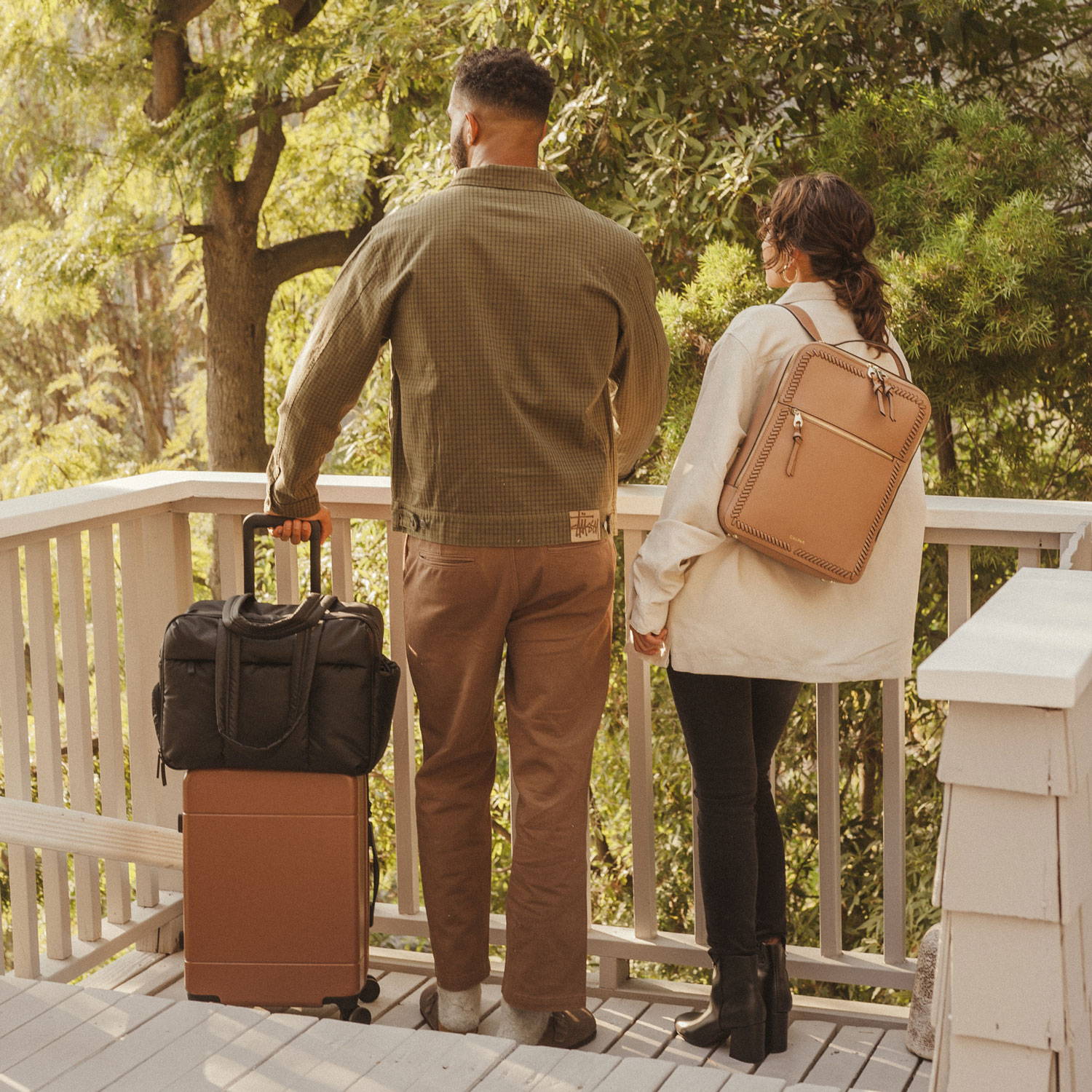 Heading home to see mom and dad, but trying to pack light? We totally know what you mean. Gotta keep those arms free for when the hugs commence!
No need to weigh yourself down with extra baggage. the Kaya Laptop Backpack and the Luka Duffel Bag are great for storing your most important every day items like your laptop, gym clothes, camera, and more. Everything else can be neatly tucked away in your choice of carry-on. We recommend the Hue Carry-On, because it's so sleek and stylish it looks great with anything, while also getting the job done.
We know what it's like to be gone for so long you don't even know where to begin with packing. But trust us, you can't go wrong with a 2-piece set because not only are you getting the most for your money, you're going to be adequately prepared without feeling like you've over-packed.
Pair your Astyll 2-Piece Luggage Set with a matching Vanity Case and you've got everything you need for you and your family. The vanity case + carry-on combo is great for personal items, while the large luggage does the heavy lifting.
Add in a Luka Belt Bag so that your passport, keys and smartphone can live close by, and you can live hands-free.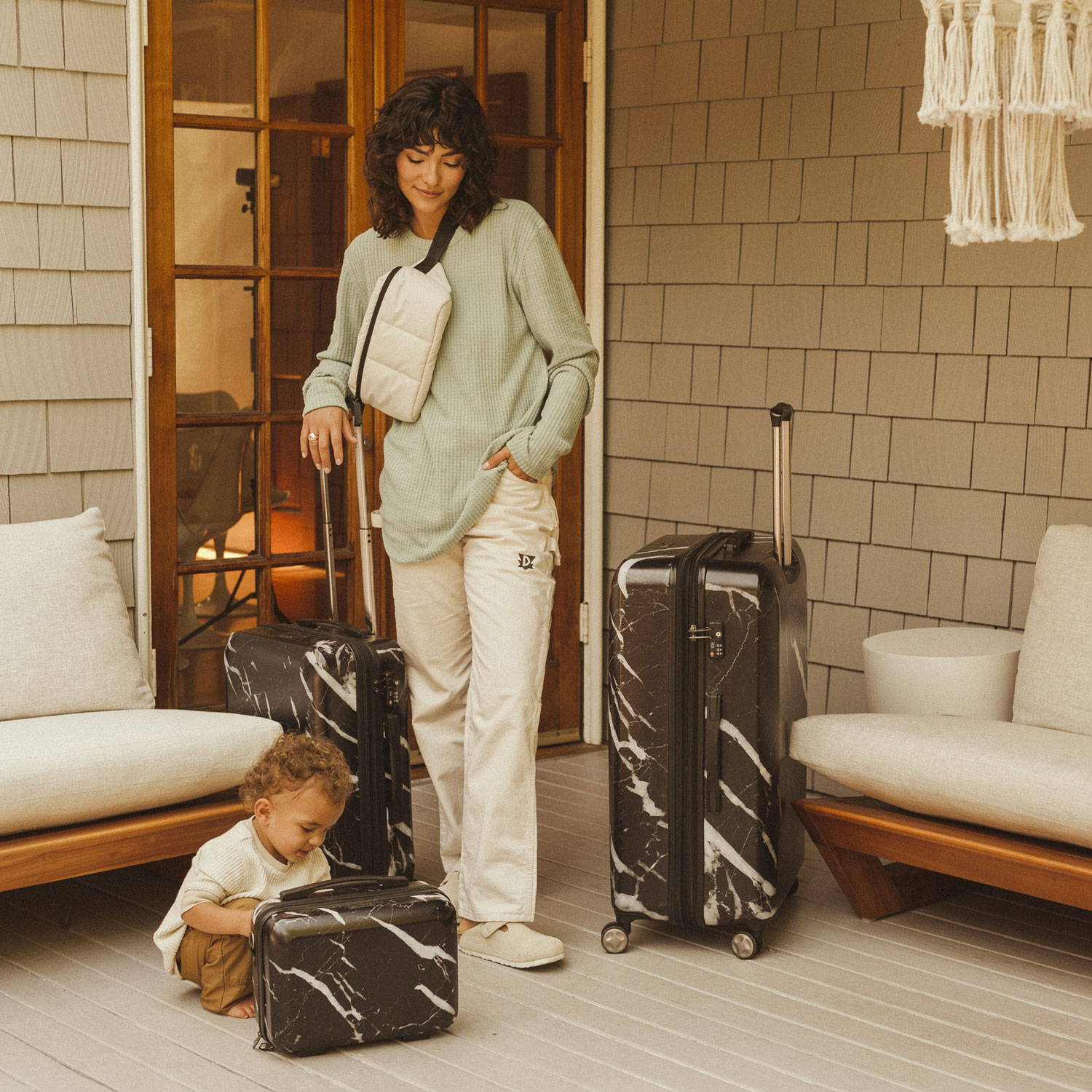 Out for a romantic getaway with your boo? Have a matching set up!
No matter the destination for the happy couple, a duffel bag and carry-on are the perfect size for a weekend, or a week long, trip. Your toiletries and essentials will look great (and stay organized) in your Luka and Hue Duffel Bag, while your clothing and shoes will fit nicely in your Hue and Ambeur Carry-On.
But just in case you need to mix work and travel, both duffel bags will fit your 15" laptop no problem.
Start your little one early with these kiddie-friendly sized CALPAK pieces.
Though they may not be able to pull the Murphie Underseat Carry-On just yet, it has a pocket for everything they need: snacks, medicine, toys, diapers and more. (And maybe a little room for your stuff too!)
But if they're looking for something of their very own, the Clear Cosmetics Case is a great way to showcase their toys and books! And if that's not their style, try lending them their very own packing cube from our 5-Piece Packing Cube Set!