Your Guide To Passport Do's & Don'ts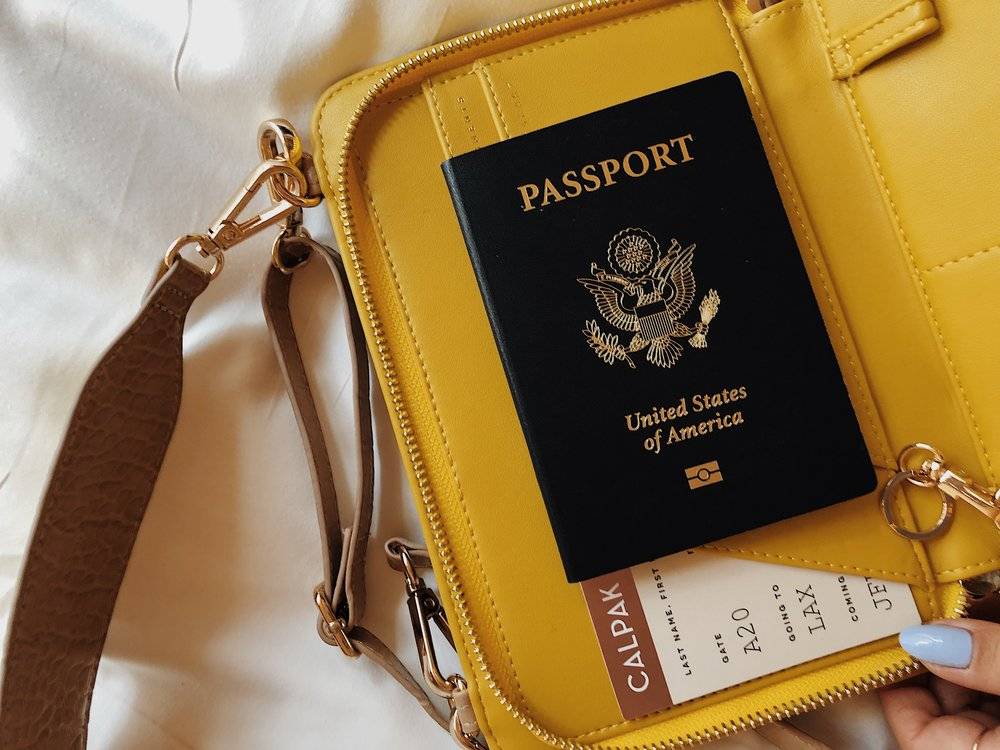 Heading somewhere international? Here's your guide to passport do's and don'ts!
Losing your passport isn't the first thought that most people have when heading to a new destination. However, when traveling internationally, there are many moments when you have to take out and show your passport, which are all moments where it could be lost or stolen. It is important to have your passport in an easily accessible yet secure location.
WHEN YOU NEED YOUR PASSPORT:

The airport or when crossing the border via train, car, bus, etc.
Currency exchange
Hotel check-in
Car rentals
Excursions
---
4 things to do when you travel with your passport: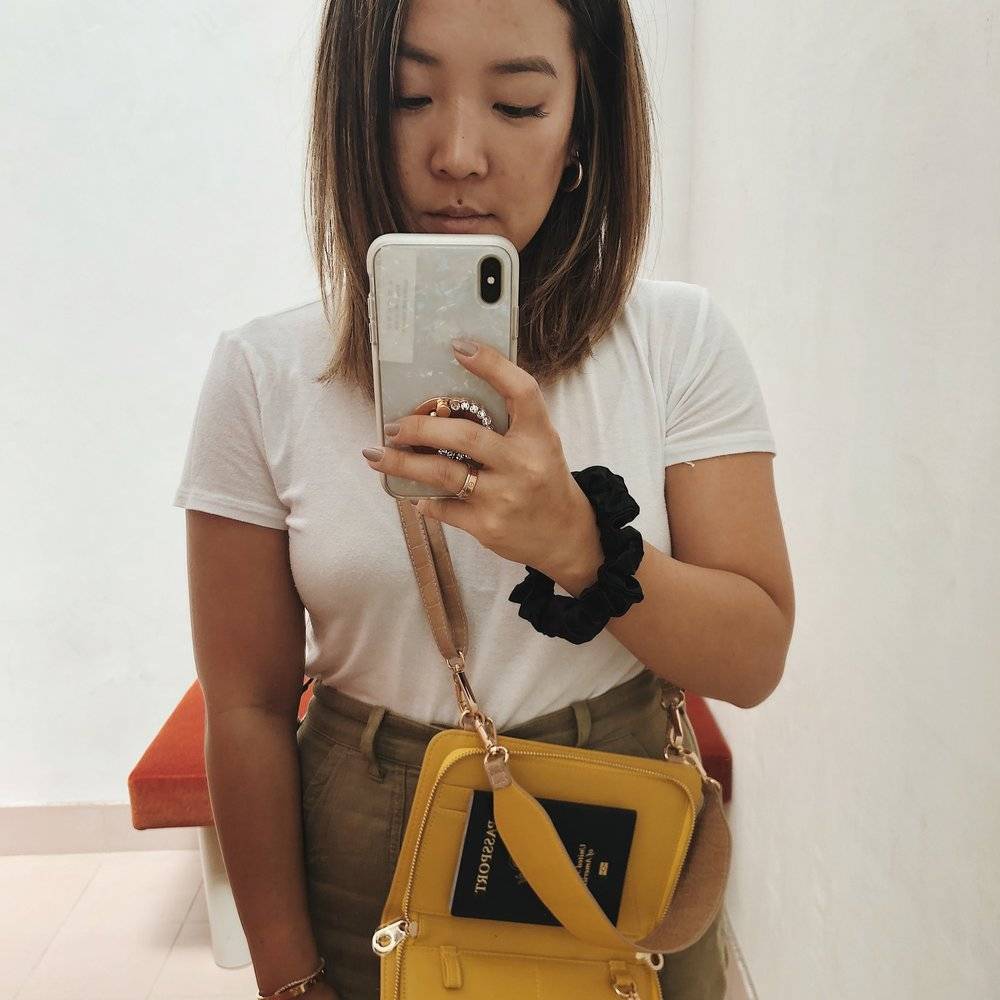 Jeannie wearing CALPAK Croc Wallet in Sand crossbody.
1. Carry your passport as close to you as possible

If you are holding your passport through the airport or to an excursion, make sure the passport is as close to your possible. Avoid keeping the passport in a location where it could easily fall out or be stolen.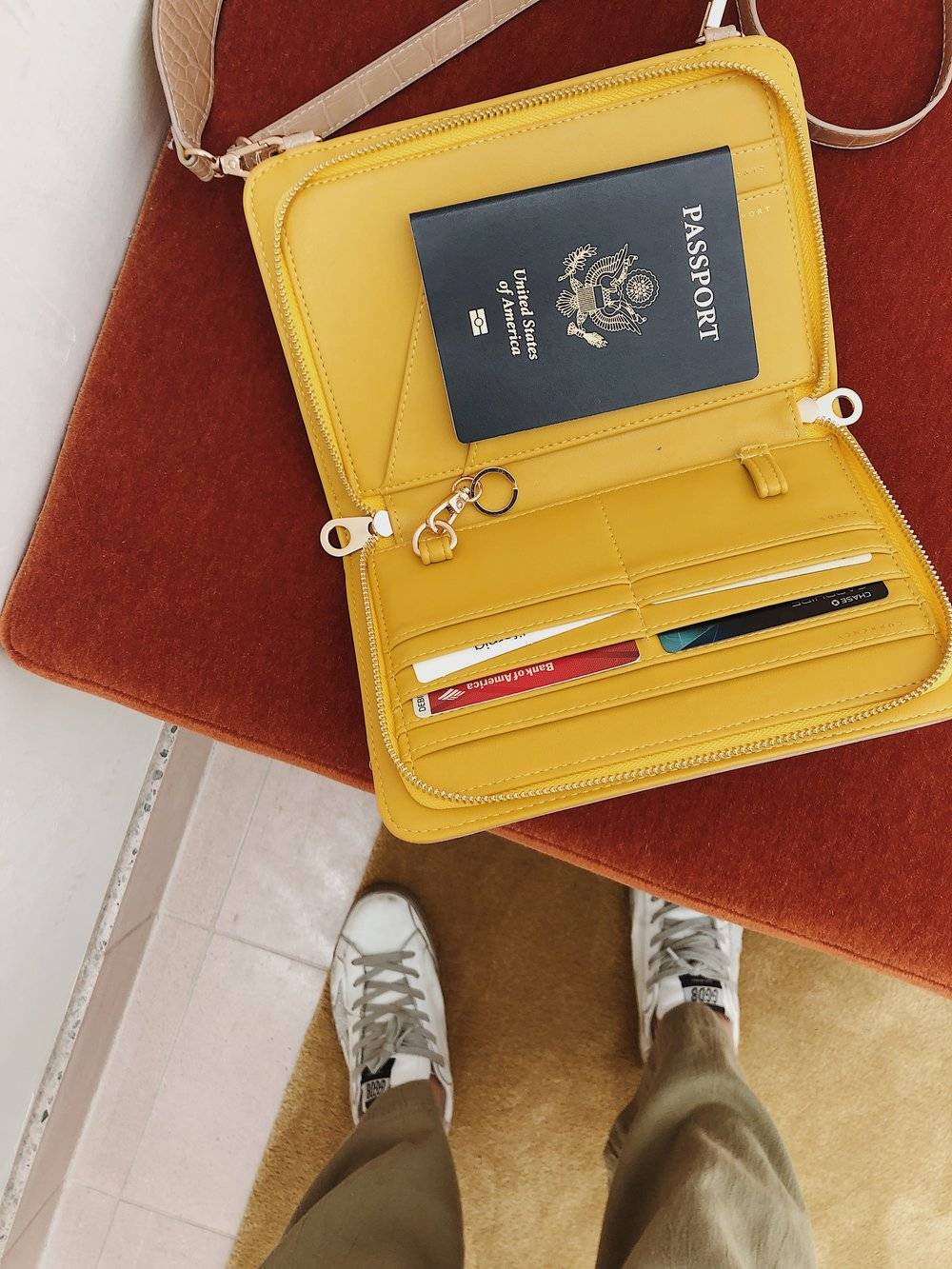 Open CALPAK Croc Wallet in Sand with passport and credit cards.
2. Get a passport wallet/cover that has RFID lining
The RFID lining will help prevent your information being stolen from RFID skimming. Most passports have embedded radio frequency identification chips. So don't let anyone skim your information and protect yourself. That is why I love that the CALPAK Travel Wallet is made with RFID lining!
Passport inside of hotel safe.
3. Lock your passport in your hotel room
If your hotel room has a safe, utilize it! As soon as you arrive to your room, place all your valuables and your passport in the safe.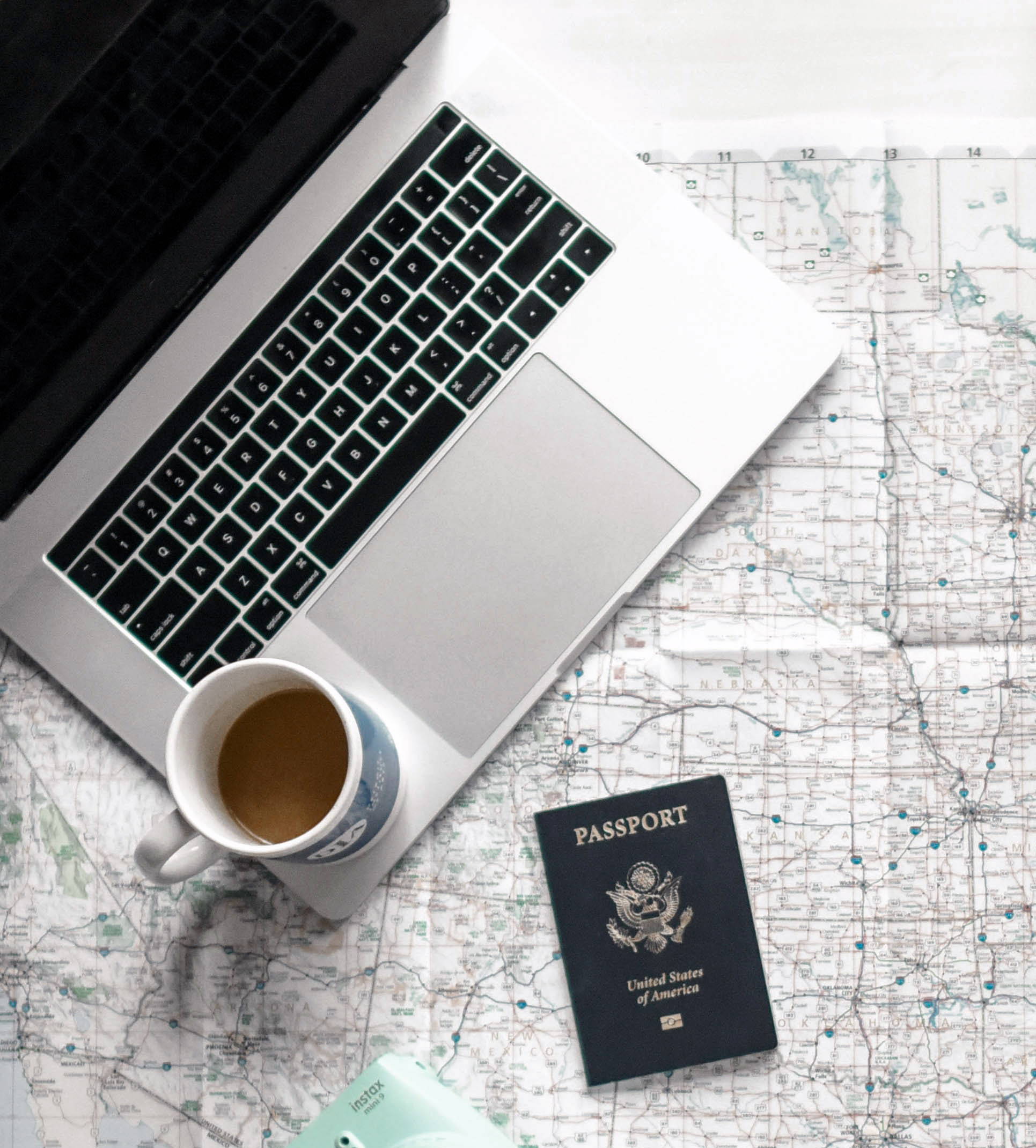 Passport with coffee and laptop.
4. Print copies and place them somewhere safe
Before heading out of town, print a copy of your passport and keep it in a safe spot with you. Sometimes I'll email myself a copy. If you do lose your passport, you will need this information to return home!
If you are currently reading this, it must mean you are headed somewhere exciting and I'm very envious! Have an amazing trip and follow these tips to have a stress free trip :)