Working From Home With Kaya Bluebell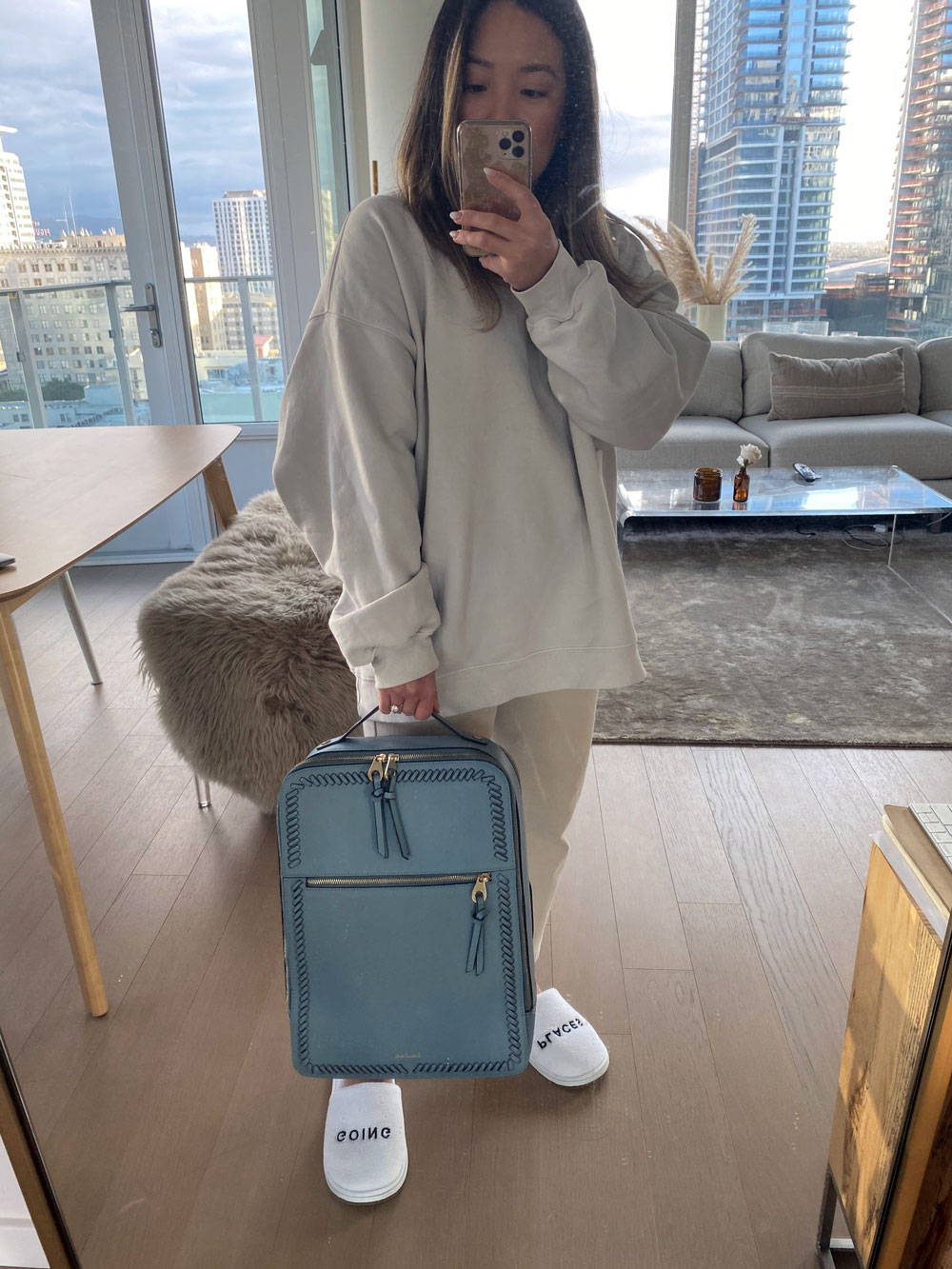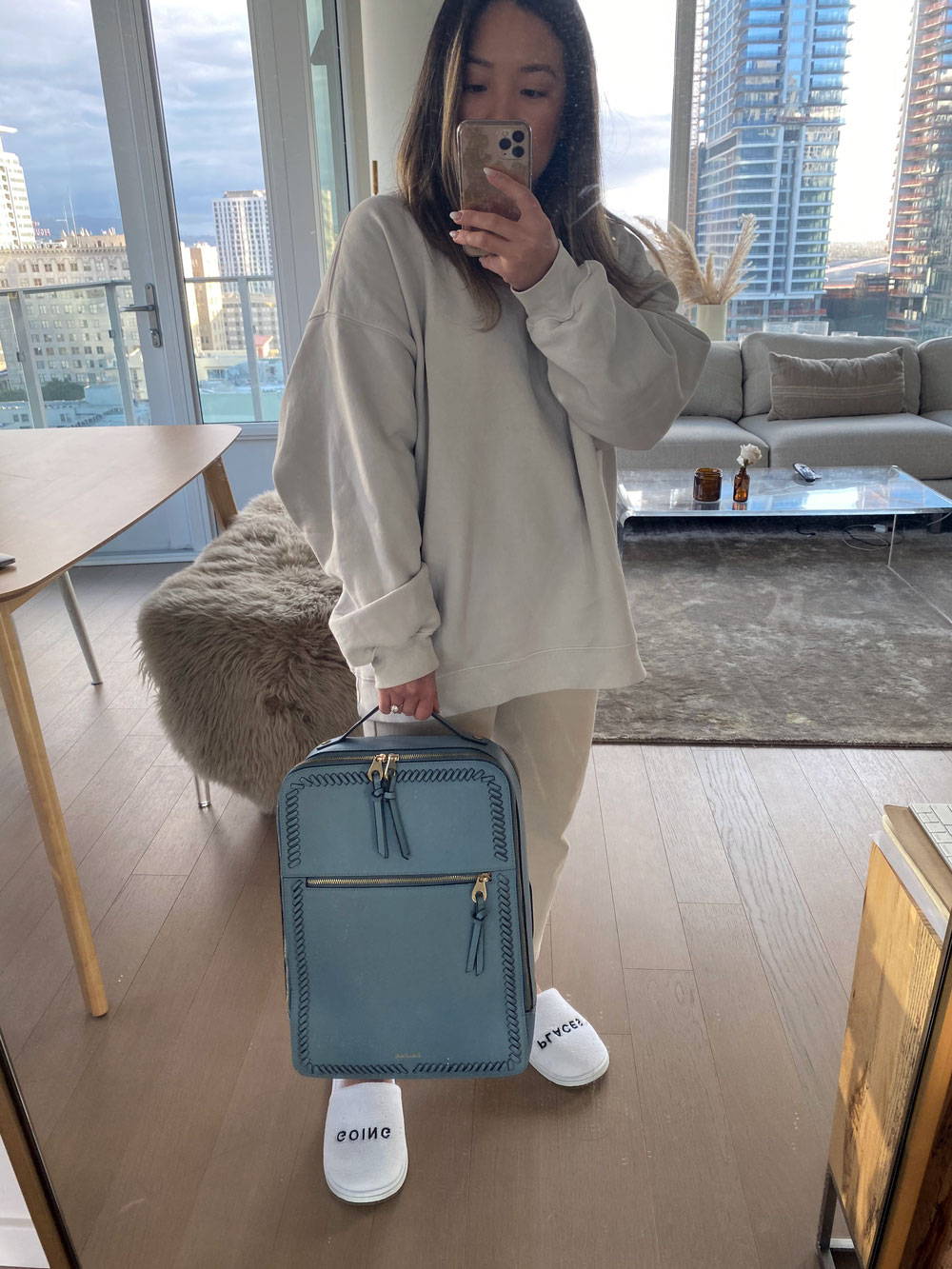 Over the past month, many of our daily routines have been abruptly interrupted. Adjusting to a new routine can be difficult. That's why we asked Jeannie, our director of marketing, to walk us through her WFH routine with her Kaya Laptop Backpack in Bluebell. We asked her how she manages to stay focused and productive throughout her day at home.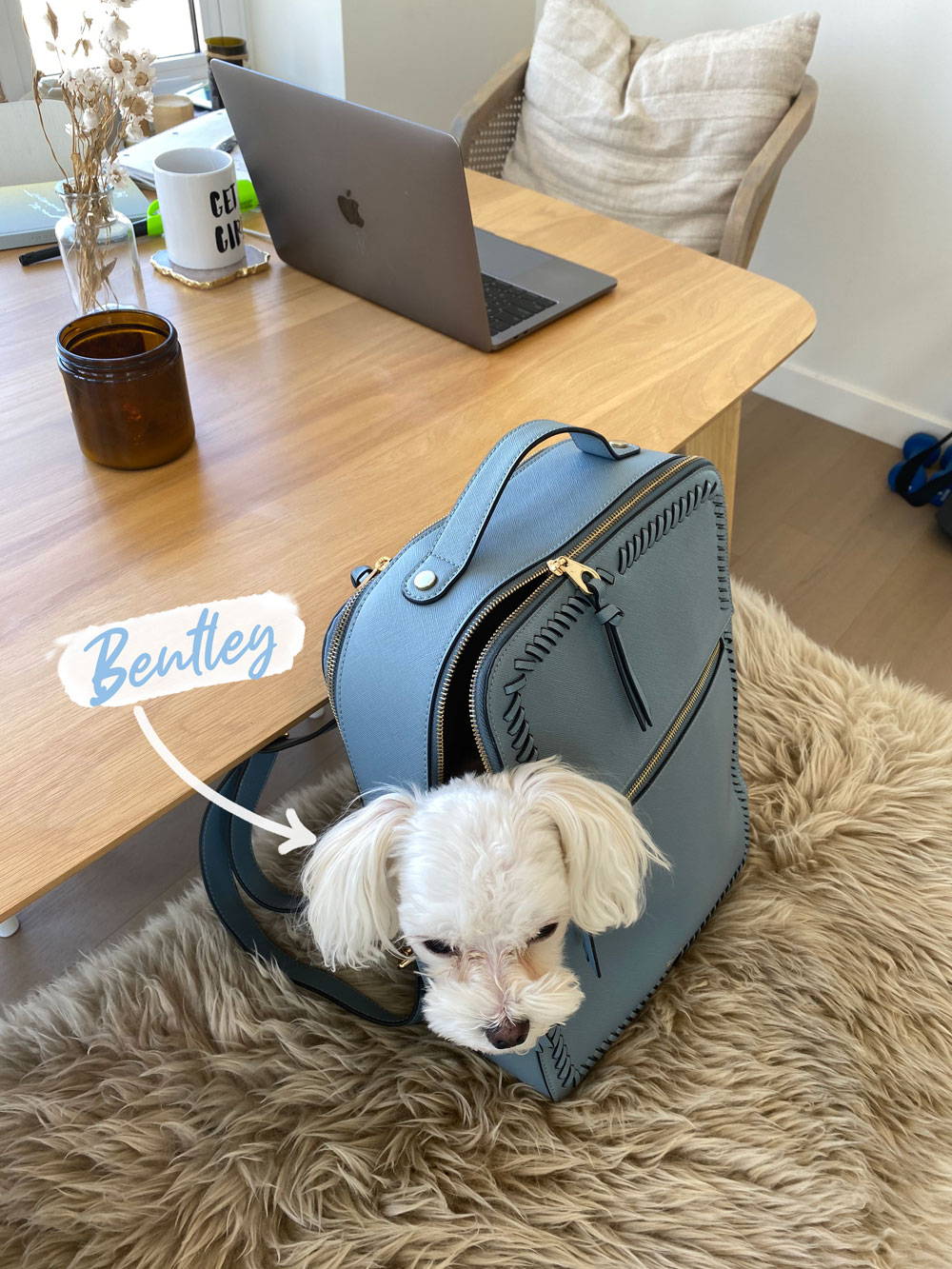 What does your routine at home look like?
First thing's first, I head over to my work space (aka the dining room table) with my trusty co-worker, Bentley.
I set up my work from home vibe with my essentials: green tea, a candle for aromatherapy, and a floral arrangement. I unpack my Kaya Laptop Backpack which carries my laptop, it's charger, my Growth Mindset Journal, and my EO Hand Sanitizing Spray
Writing in my Growth Mindset Journal is part of my morning ritual. It helps set the tone for the day!
WFH Tip: Find somewhere with optimal sunlight to get vitamin D while taking your zoom calls.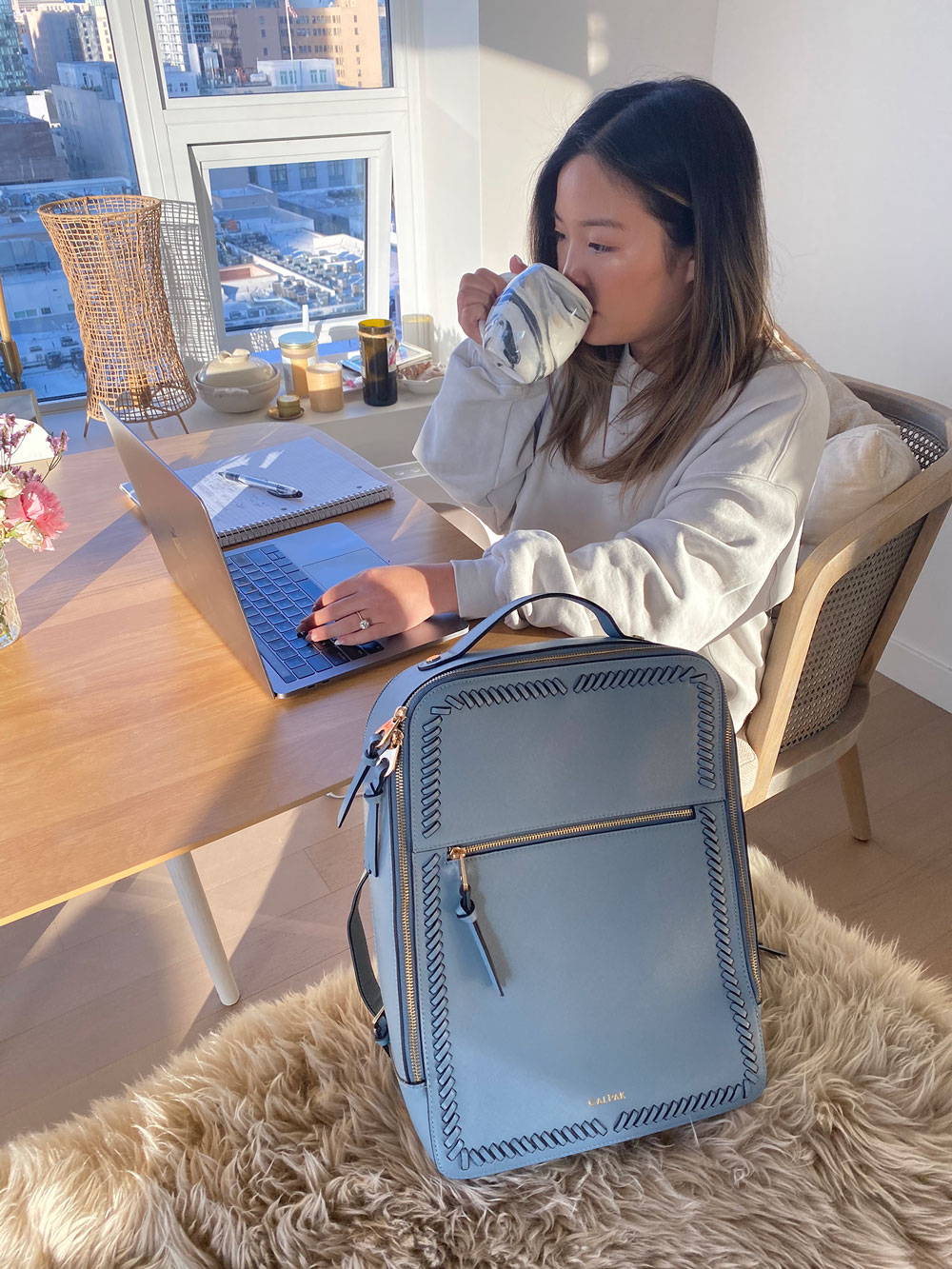 Our "Good Morning CALPAK" zoom meeting starts at 9AM with the entire CALPAK team. I like to take a break halfway through my day to make some lunch and get some steps in on my treadmill.
WFH Tip: Try to keep your day as "normal" as possible. Schedule meetings with your teams and create a to-do list to stay productive!
At the end of each day, I pack up all my work essentials into my Kaya.
WFH Tip: Packing up all of your stuff into your Kaya Laptop Backpack sets the tone that you're done with your work day and can now relax.