Wellness Checklist: A Complete Guide To A Weekend Of "Me Time"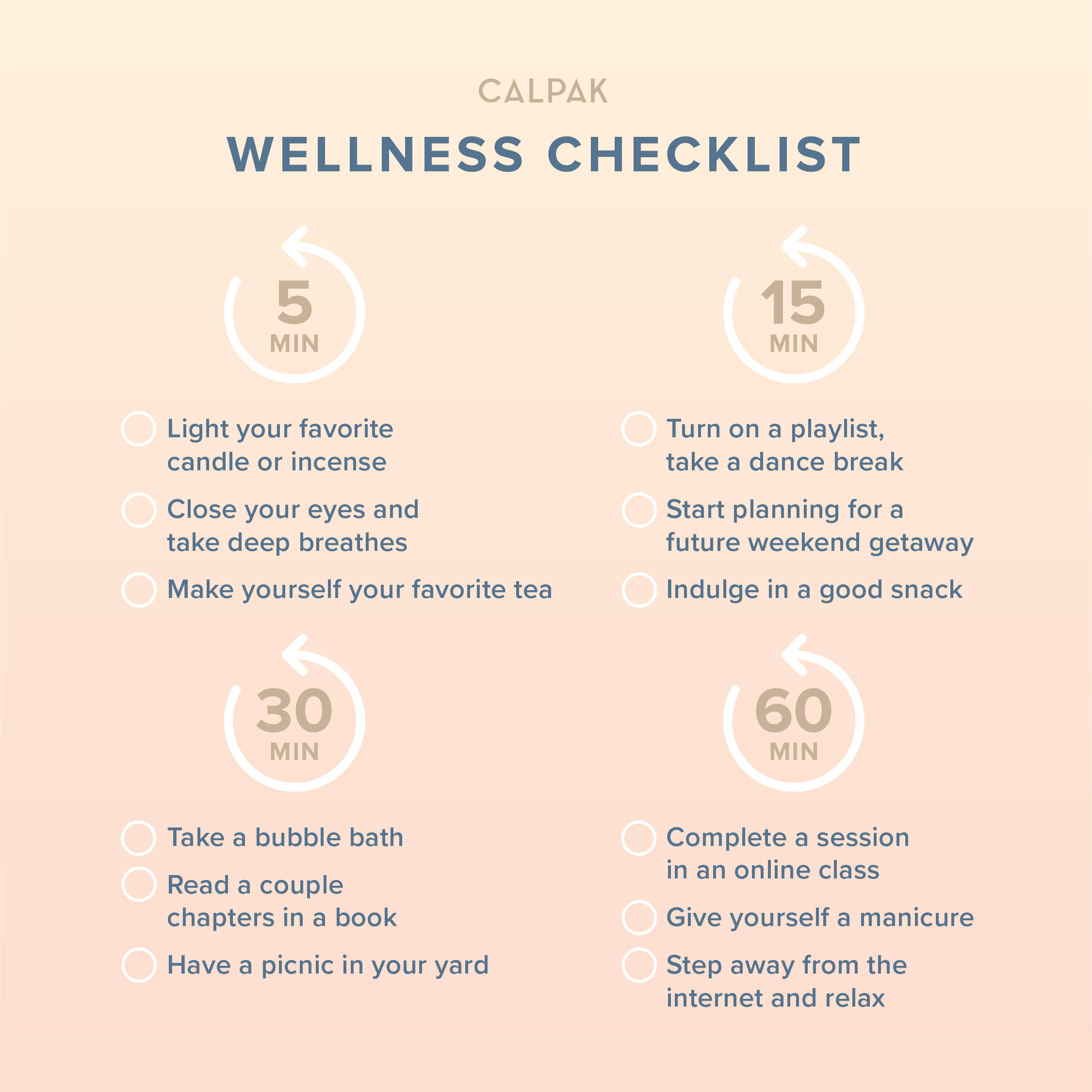 CALPAK's Wellness Checklist.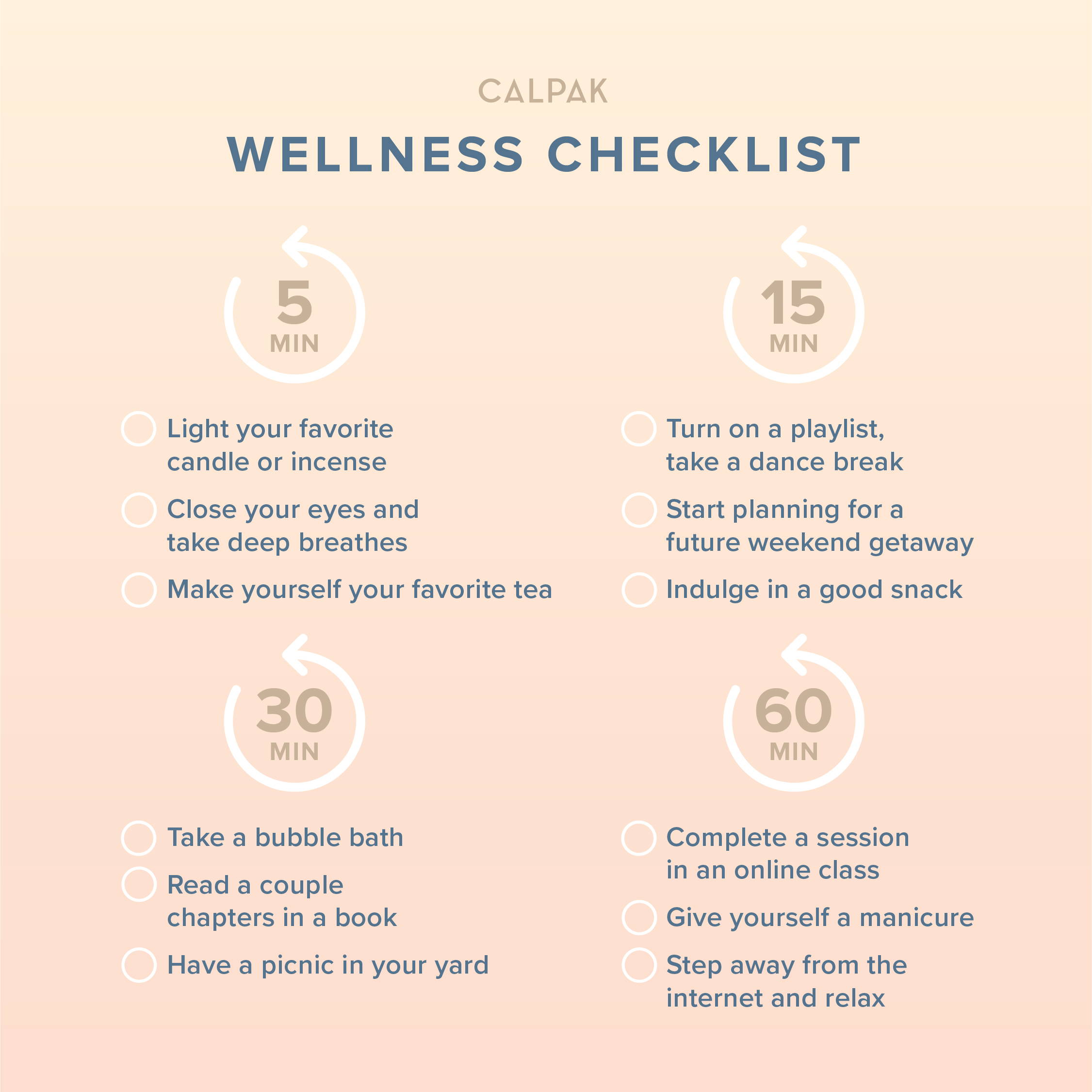 CALPAK's Wellness Checklist.
With so much going on in the world around us, it's important to completely take the time to schedule moments in our day to practice the things that make us feel "balanced" again. Every minute of self care counts so take those moments of "me time", and not because you have no choice, but because you want it for yourself.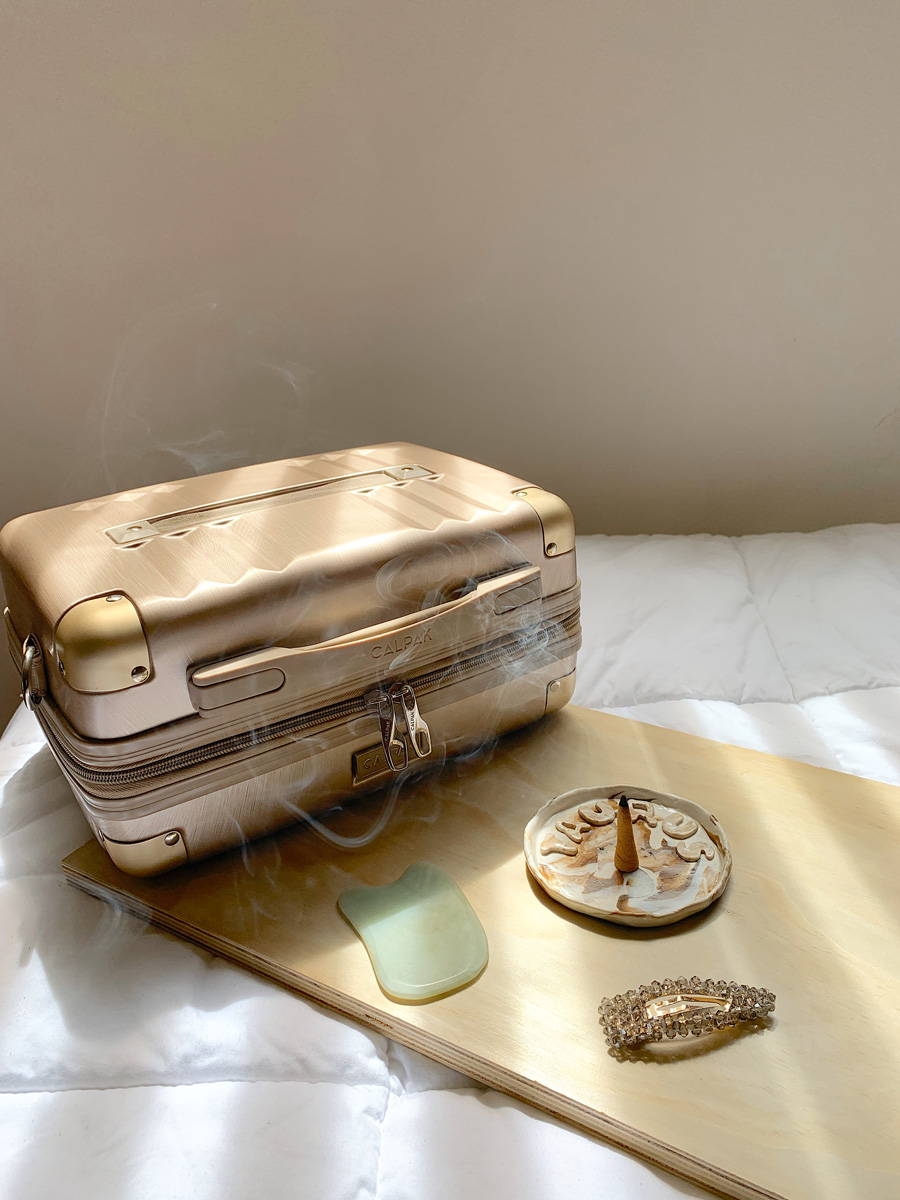 CALPAK Vanity Case in Gold.
5 MINUTES
These are your quick fixes and the simplest things to balance your mind at any moment.
• Light your favorite candle or incense
• Close your eyes and take deep breathes
• Make yourself your favorite tea
15 MINUTES
With just fifteen minutes, you're able to recharge your energy just like a good cat nap would.
• Turn on a playlist and take a dance break
• Start planning for a future weekend getaway
• Indulge in your favorite snack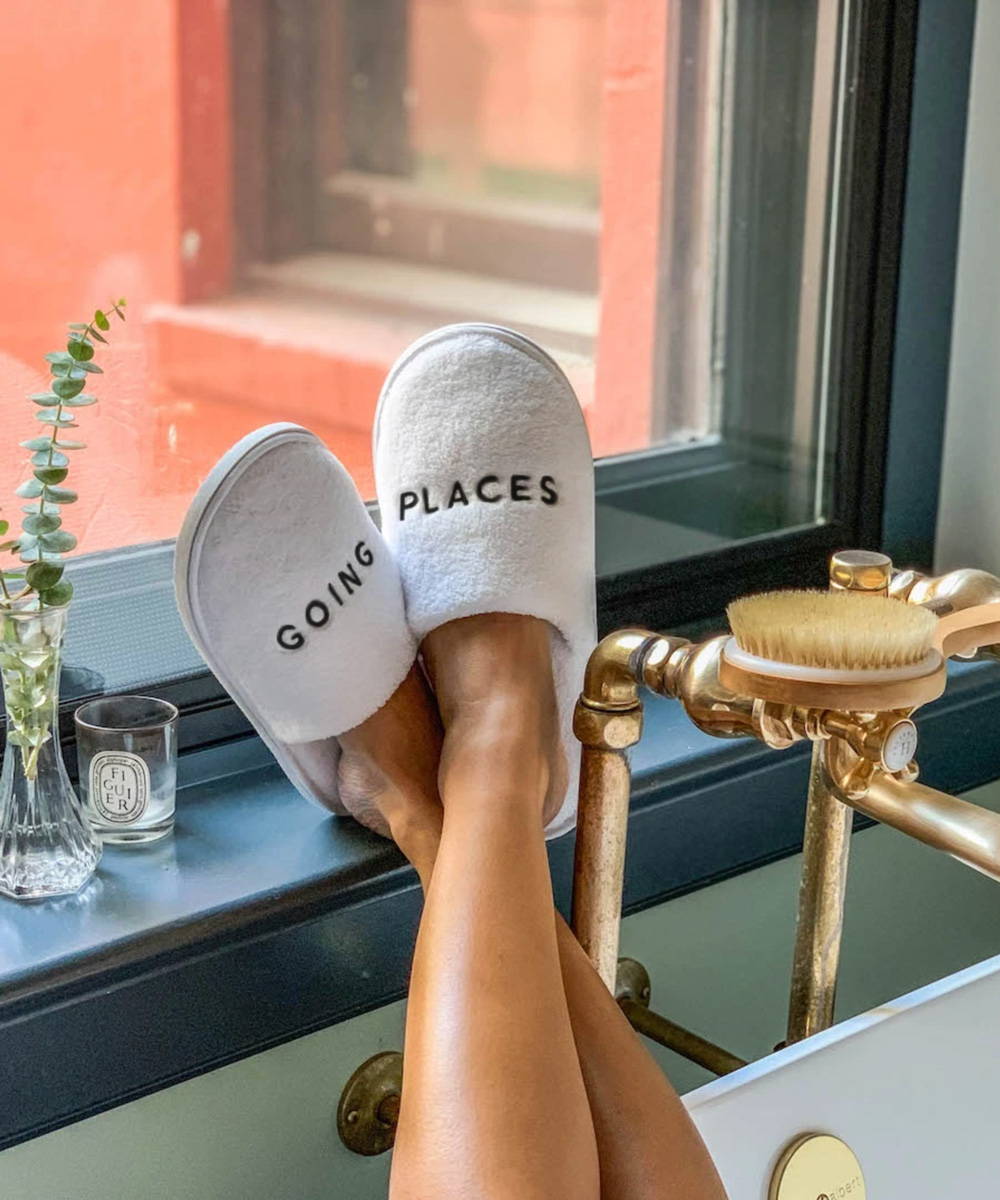 CALPAK Going Places Slippers.
30 MINUTES
Here you can soak in some time to cool off and be completely present in that very moment.
• Take a bubble bath
• Read a couple chapters in a good book
• Have a picnic in your yard
CALPAK Mini Baye in Trnk Nude.
1 HOUR
Give yourself at least one hour of your undivided attention. Find yourself focusing on what matters to you in the present, so your future self can thank you for it later.
• Complete a session in an online class
• Give yourself a cute manicure
• Step away from the internet and relax