Things Between X CALPAK
Say hello to our newest EVRY Collection color way, Things Between. Small business owner, and founder of Things Between, Jessica Kim is putting a spin on our basics. The new lavender, sky blue, and peach watercolor tie-dye was the intersection of her exciting dyeing techniques, and our desire for a unique color.
Working with Jessica was an opportunity for us to reach beyond what we intended for the EVRY Collection: It was a story of color, style, and the pursuit of one's passions. It was made to inspire joy in the small things, the big things, and the Things Between.
Watch Our Interview With Jessica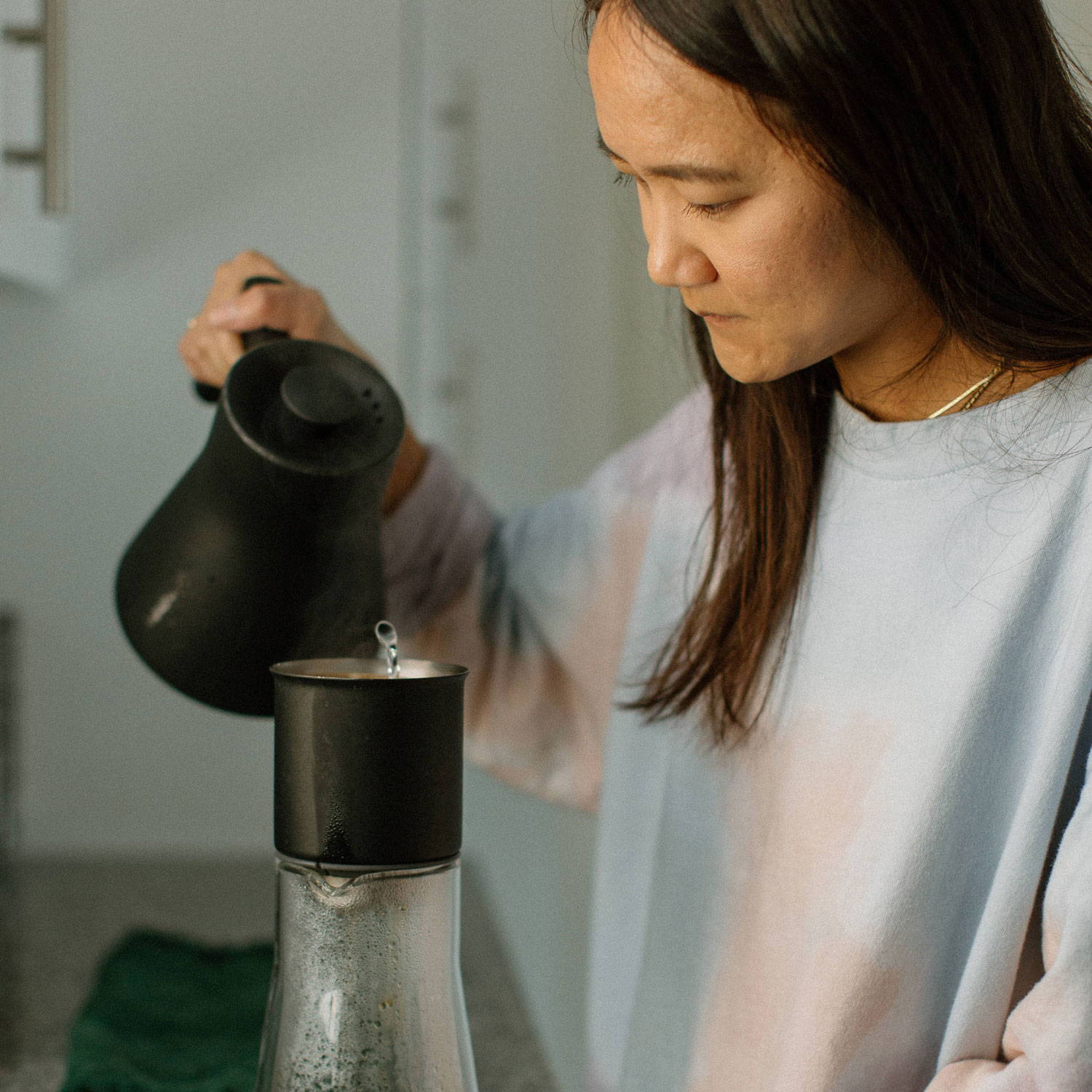 What does the phrase "things between" mean to you and why is it important?
"As I was going through my nursing career, I realized that I was still craving creativity in my life, because that's kinda the life I left before I went into nursing. So I started Things Between as an outlet for me to stay inspired, and to remind me that there's good things that happen in life, bad things that happen, big things, small things...but it's the things between that propel me to move forward."
How important is it for people to find a creative outlet, and why?
"Although there's a lot of negativity right now, and there's a lot going on, being able to have that creative outlet, and then share that talent and that skill with others is very life-giving, and gives people hope."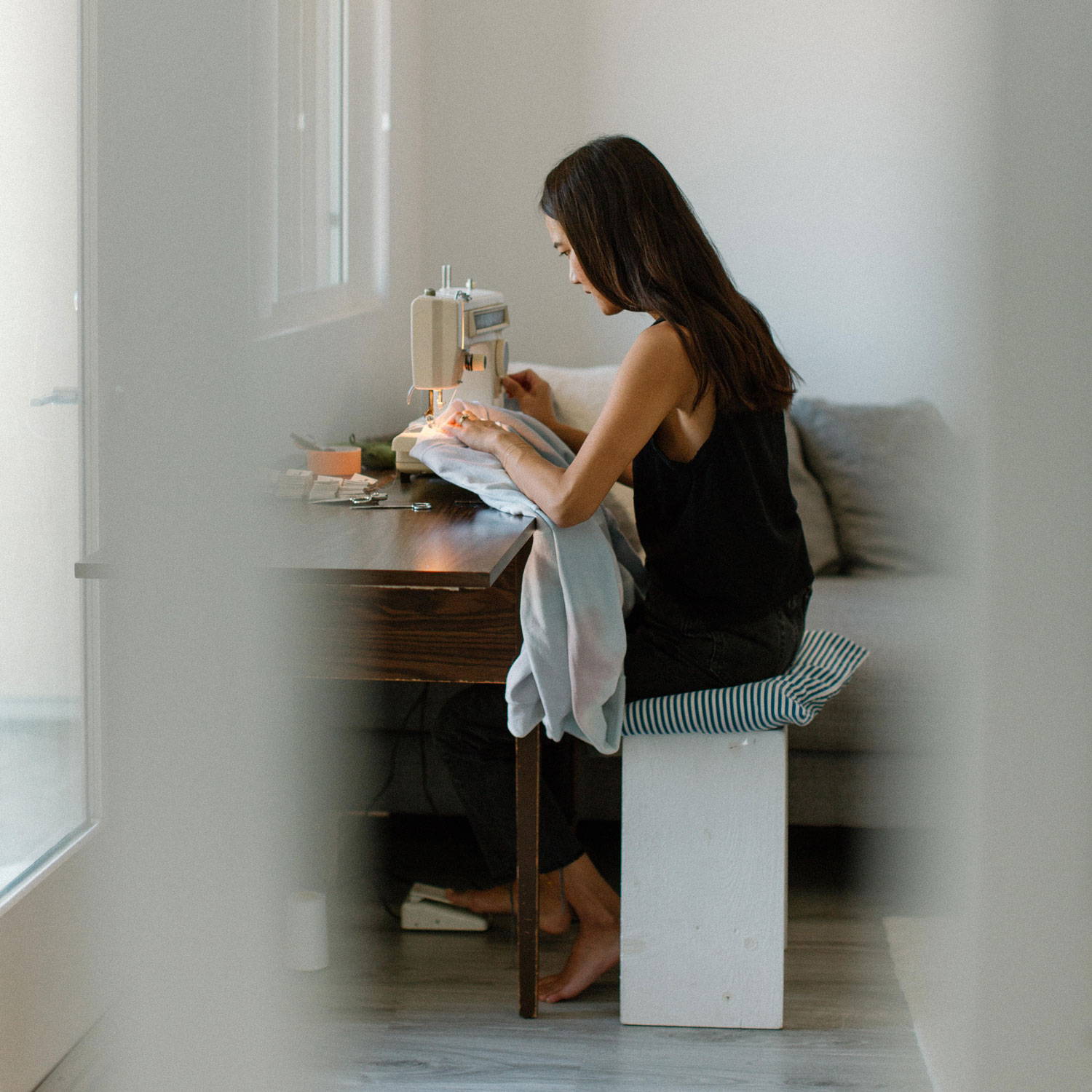 Jessica Kim of Things Between sewing labels into her clothing.
In one sentence, what is "Things Between"?
"In one sentence...Things Between is a reminder to appreciate the little things and find good in the things between in life."
Shop Things Between x CALPAK