The #1 Organizational Tool to Change Your Life
If "Tidying Up" taught us anything, it's that organization works wonders not only within the home, but within the body. There is no greater feeling than coming home at the end of a long day, and seeing all of your physical belongings in the right place. De-cluttering and re-organizing are the best ways to re-center ourselves.
Recently, we discovered the number one organizational tool and it will. Change. Your. Life. Not only is it completely universal and relatable, it's only $12. ($30 if you buy a pack of 4 😉) Meet the mDesign Adjustable Divider. This divider can be used practically anywhere, but here's what we're using it for…
FOR CLOTHING
Take a messy drawer of bras, swimsuits, and underwear, and turn it into the Pinterest drawer of your dreams.
FOR HIS & HERS
Keep your boyfriend's retainer on his side, and your girlfriend's lip balm on the other.
FOR EVERYTHING ELSE
Take your mundane home goods and give them the Marie Kondo seal of approval.
If you're sitting here telling yourself, 'I don't need these. All I have to do is fold my clothes better…' you're probably fooling yourself. Just think about all the times your boyfriend's hairbrush gets tangled up with yours, or the times you can't find your favorite nude bra, because that's what this divider will prevent. It'll keep everything in tip top shape, and it's designated place.
LOOKING FOR MORE?
Here are some other CALPAK organization favorites!
Sterilite Mini 3-Drawer 2-Pack
These are perfect for all the little things roaming around your bathroom. Bandaids, eye masks, Tylenol, lip gloss, and more fit wonderfully in these drawers. Stack them on your bathroom counter or up in your cabinets, and you'll always have a place for the little things in life.
$17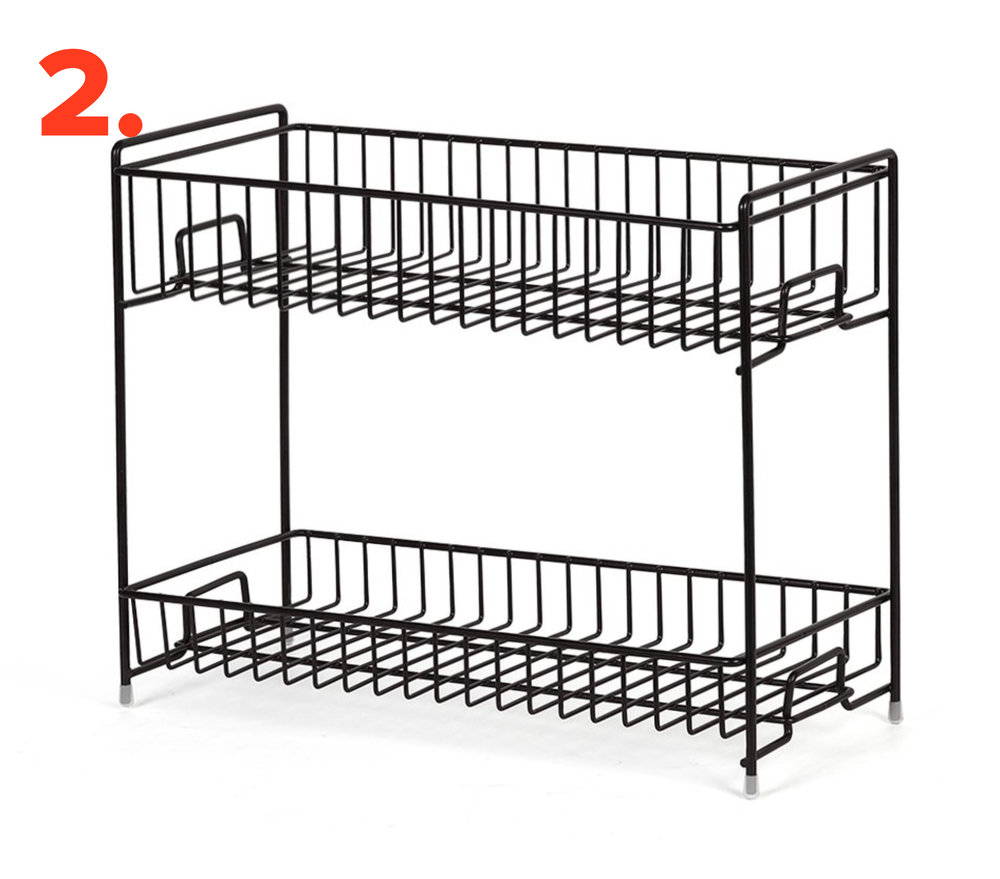 Nex 2-Tier Standing Spice Rack
Whether you use it for spices, canned goods, or your work-desk necessities, this rack can make anything look beautiful and organized. Plus, if you want to store it away, it collapses nicely and can be put away.
$19
If you're like us, you have an endless amount of beauty products that you simply cannot live without. This carousel is perfect for getting ready in the mornings, because it's compact, it spins smoothly, and keeps everything in once place. If you don't like the white color, they have many more available!
$27