Places Worth Traveling For: Wanderstay Houston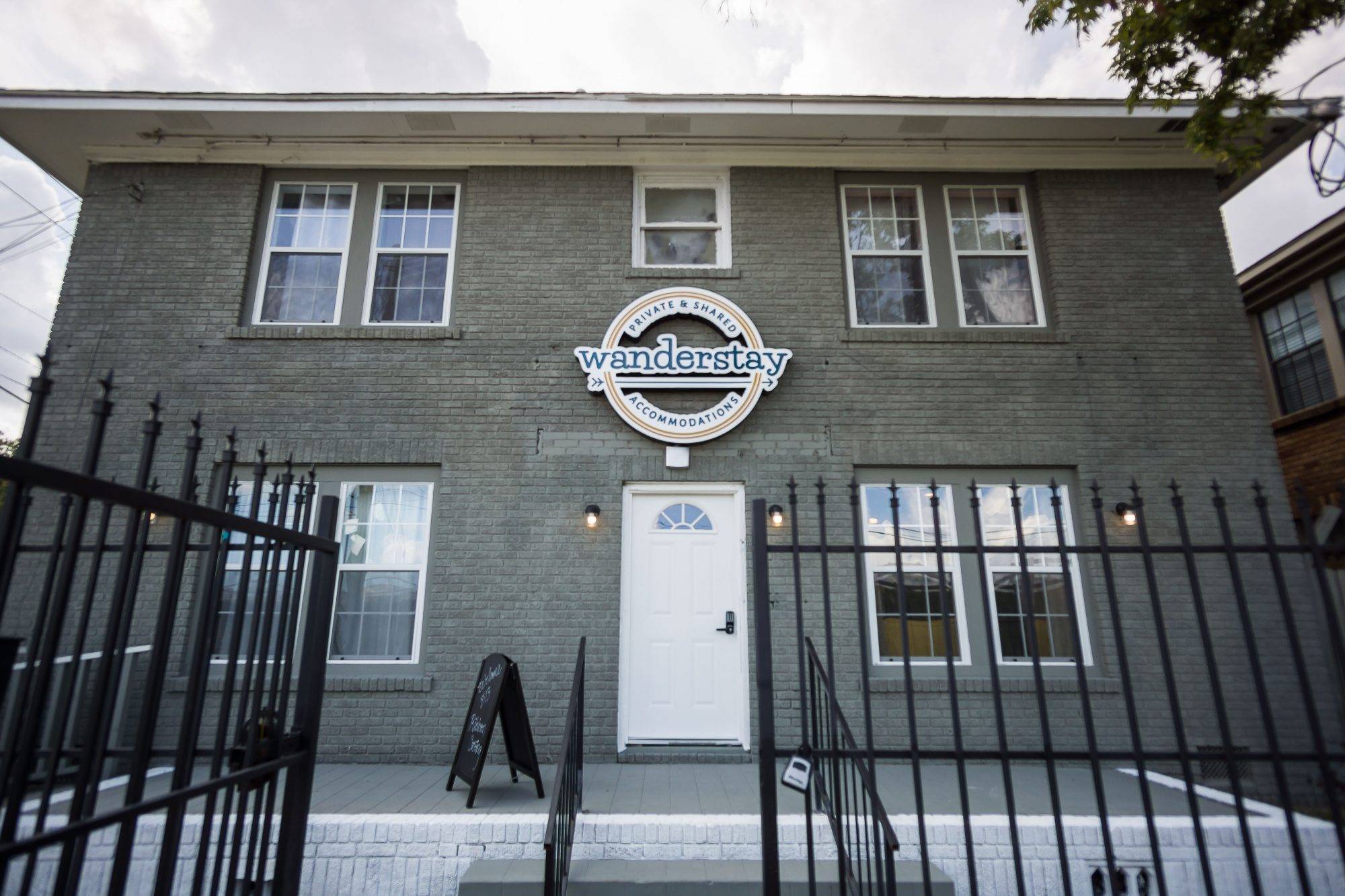 Wanderstay Hostel is located in Houston, Texas.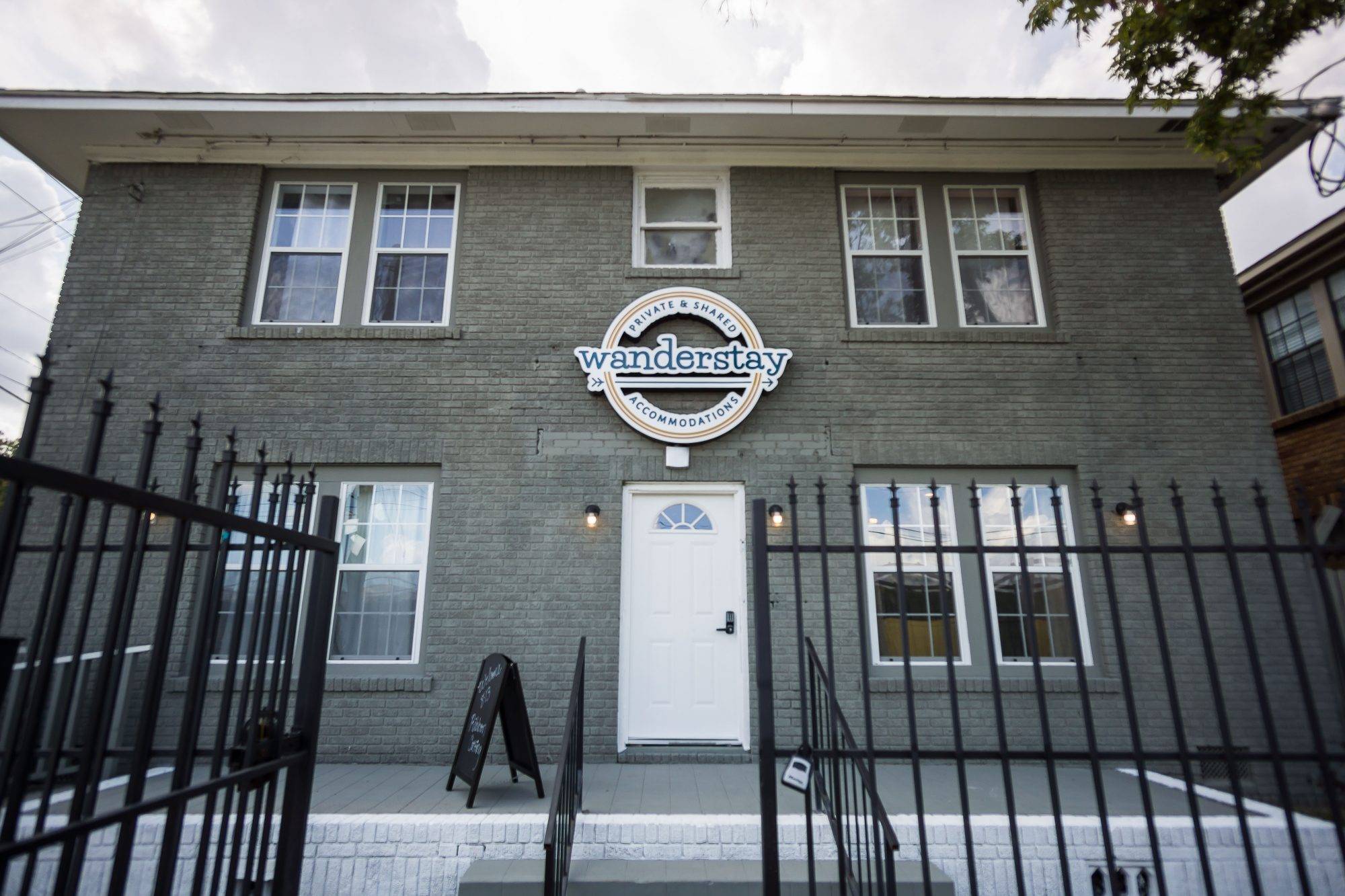 Wanderstay Hostel is located in Houston, Texas.
The moment you walk up to Wanderstay Hotel, you're immediately met with a sense of community because of its location and eclectic guests. Every room has a specific theme (for example, "Beyoncé Themed Female Dorm") and that's why founder, Deidre Mathis, is so successful at creating an inviting and memorable place to stay. Past guests have boasted about the incredible staff, the clean amenities, and the location, which is just a few minutes from must-see hot spots in Houston. Below, Deidra shares her excitement about opening up an accommodation where travelers of all walks of life can enjoy and how she'd like Wanderstay to be remembered in history.
How did you get your start working in the travel industry?
I've had a few travel industry positions, including travel blogging and becoming a study abroad coordinator. I realized early on in my professional career that I needed a position that allowed me to travel and have a flexible schedule.
 
How did this experience inspire you to own your own hotel?
I got my Oprah "ah ha" moment while living in Australia during my travel gap year in 2014. I was traveling to 12 countries solo and I stayed in a bunch of hostels and boutique hotels while traveling. These specialty accommodations allowed me to meet new people and save money! Midway through my year abroad, I thought about opening my own specialty accommodation/hospitality brand when I returned back to the United States. Upon returning home, I started taking business classes, reading start-up books, and entering business plan competitions. Finally in Summer 2018, our first location: a hostel, opened in Houston, Texas. We are currently working on having our 2nd property opening in Summer 2021.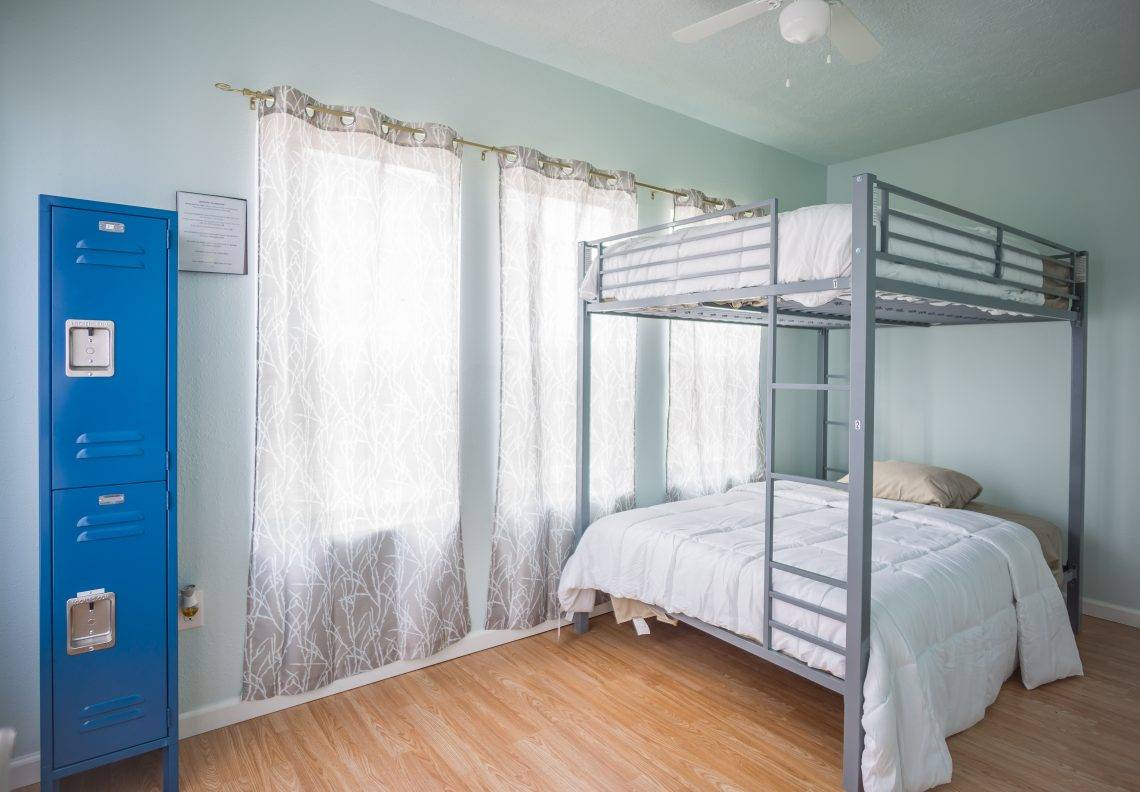 A room with full-sized beds at Wanderstay.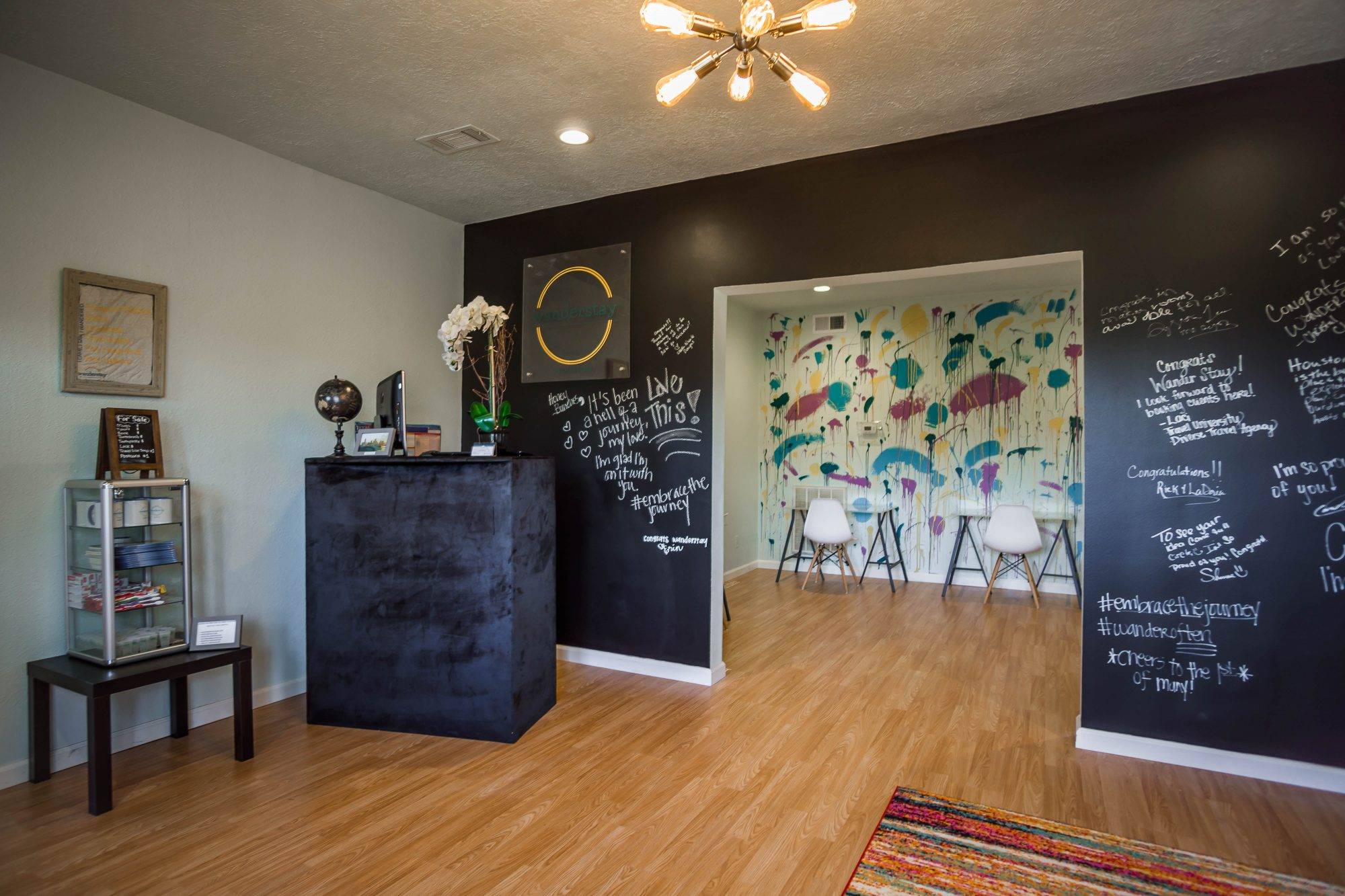 The lobby at Wanderstay where guests can write on as they enter.
What sets WANDERSTAY apart from other accommodations?
We offer more than just a bed, we offer our guests an experience! They are able to meet new friends, be totally comfortable in our themed rooms, and not overspend for accommodations.
What's your favorite part about having an establishment for people to come visit in your city?
I love hearing our guests' stories! I swear we meet the most amazing people with the most amazing travel stories. We also have an awesome chalk wall in our entry way, and people from all over the world leave us little short notes (sometimes in their native language) and it is so cool!
 
How important is making travel more accessible for everyone to you and why?
It's super important for me to make travel more accessible. I even wrote a book titled, "Wanderlust: For The Young, Broke Professional" because I wanted people to know that you do not have to be wealthy to travel and take trips. In this book, I give tips on how I was able to save $12,000 in a year and take that money to travel to 12 different countries.
How do you want THE COPPER DOOR B&B to be remembered in history?
I want to be remembered as a pioneer hospitality entrepreneur. Wanderstay Hotels will open several more locations and I look forward to becoming a mentor to other budding hoteliers in the future.
 
must visit locations in miami (for food, for inspiration, for fun):
FOOD: East Downtown - if you want to listen to live music, eat a delicious dinner, catch a sports game, or hang out on a weekend night, EaDo has something for you to do!
INSPIRATION: The Museum District - over 15 amazing museums to choose from! My favorite is the Museum of Fine Arts.
FUN: Discovery Green - Tons of Outdoor Activities and Greenery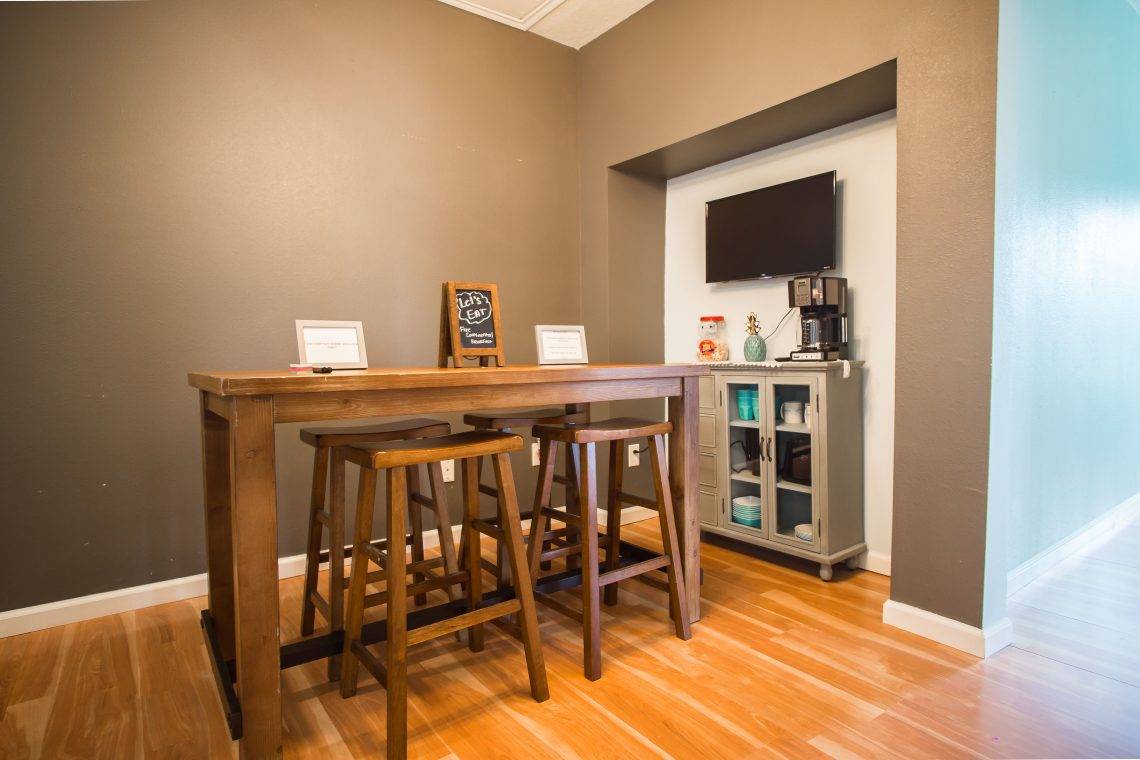 Wanderstay offers coffee and tea 24 hours a day.
Ready to visit Houston, Texas?