Packed Up The Clear Cosmetics Case w/ Jeannie Kwon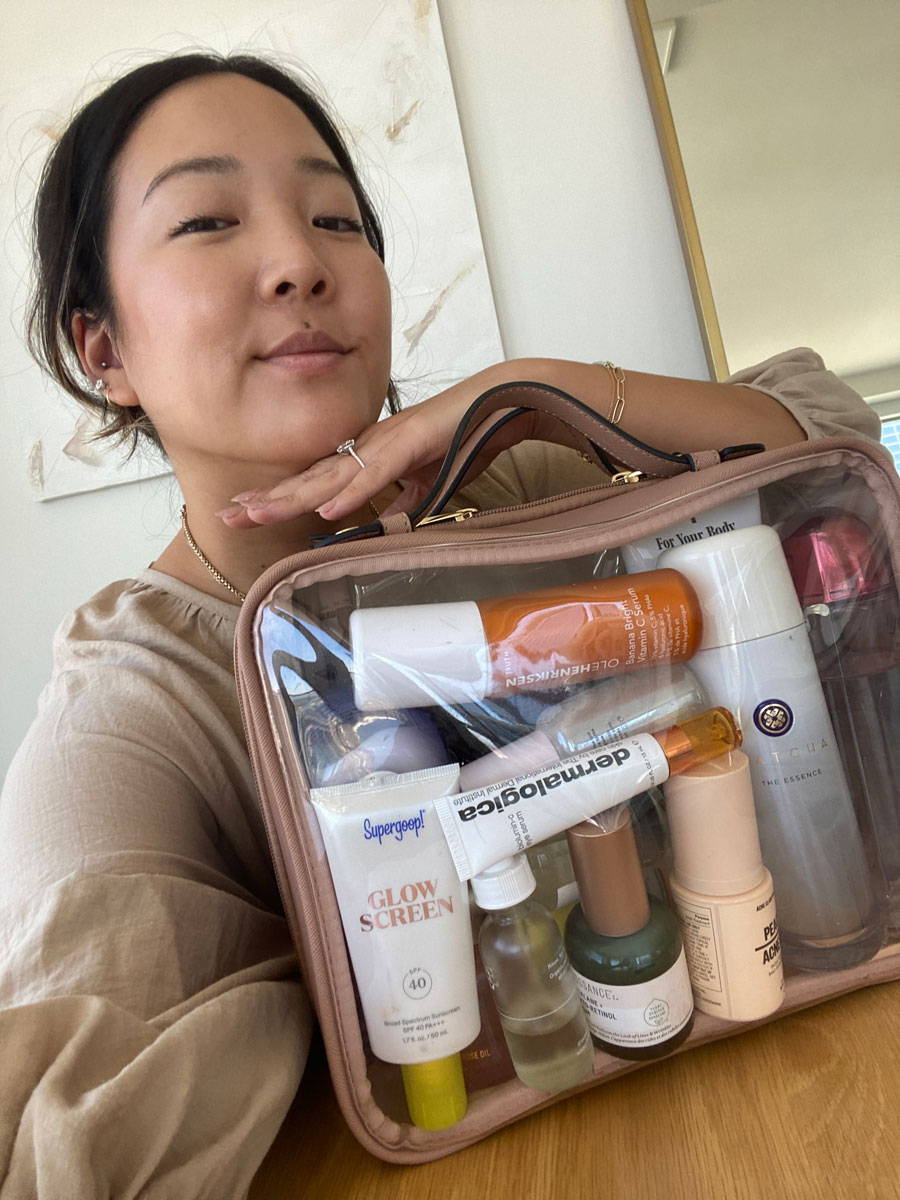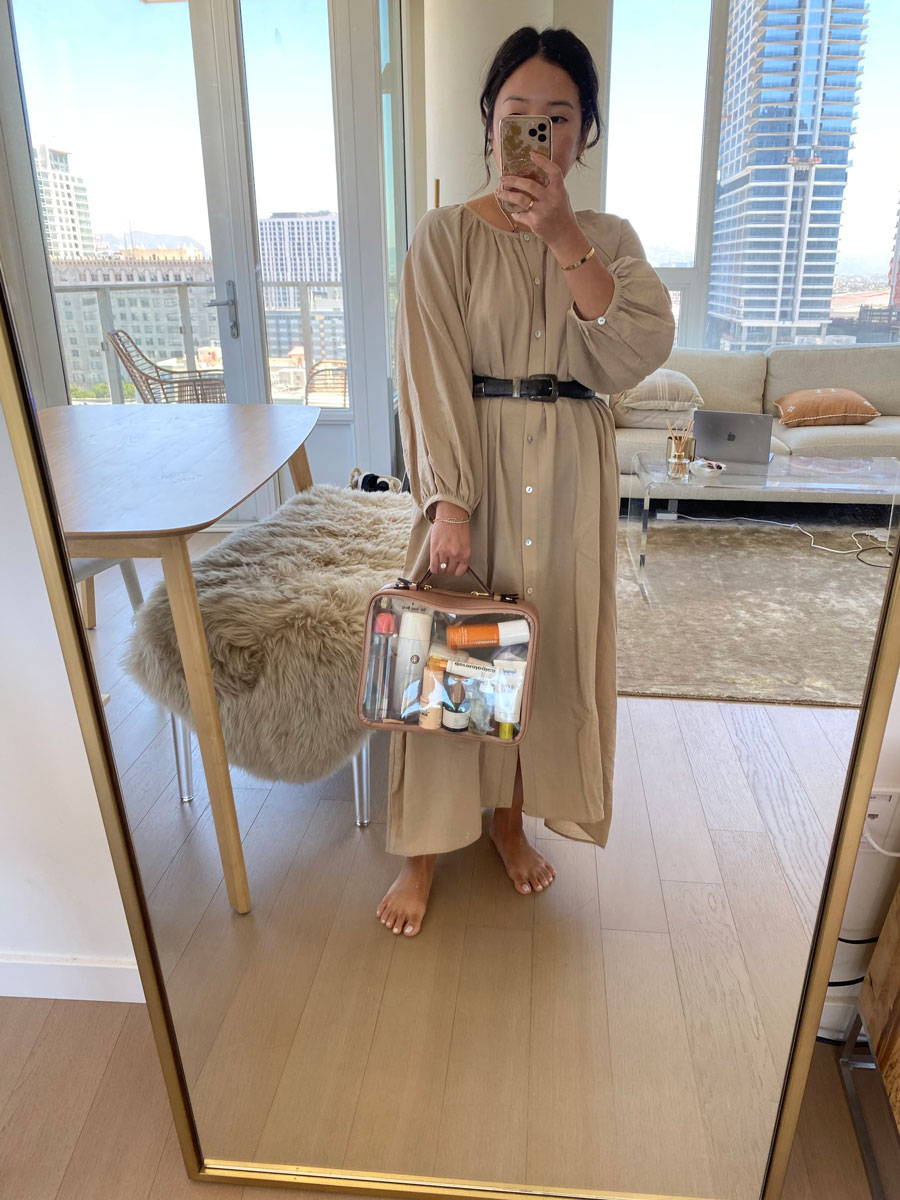 Getting ready in the morning looks a little different these days. If you're still working from home, that means you've hopefully created a daily routine before hopping onto your computer and digitally meeting with your team. For Jeannie Kwon, Director of Marketing at CALPAK, she seems to have her daily skincare routine down to a science with a gentle wake up reminder from her husband, Roy and puppy, Bentley. As she takes us step by step from serums to oils, to sunscreen, Jeannie shares what she loves most about the Clear Cosmetics Case and how it helps her stay organized.
Hometown:
Los Angeles, CA
Occupation:
Director of Marketing at CALPAK
The two separate compartments to separate my skincare and make up! Makes it super convenient to keep things organize and easy to grab what you need!
If you could be anywhere in the world right now, where would it be and why?:
Paris! It is my favorite city and I studied abroad there in college. I actually have dreams of being in Paris on a weekly basis (usually at a bakery trying to buy a croissant). Tip: my fave bakery for croissants in Paris was Blé Sucre - SOO GOOD.
3 Things you never forget to pack:
Contacts, deodorant, and sunscreen! Because these are the three things that are super hard to replace when I'm traveling and definitely need everyday!
Last meal on Earth:
Korean bbq! Specifically, pork belly with lots of lettuce wraps!
Favorite music genre:
Indie Pop!
CURRENTLY LEARNING/READING ABOUT:
How to create better habits!
Your hype song:
Currently, Watermelon Sugar by Harry Styles :)
Favorite travel memory:
Going to Milos, Greece for my honeymoon - it was a dream and was everything I would have wanted for our honeymoon: quiet, secluded, local, great food, and endless beaches!
What kind of packer are you?:
Organized over-packer! But really depends on the trip! For work I can typically make everything work in a carry on, but if I'm going on vacation, I definitely take a check in to have space for my "souvenirs" ;)!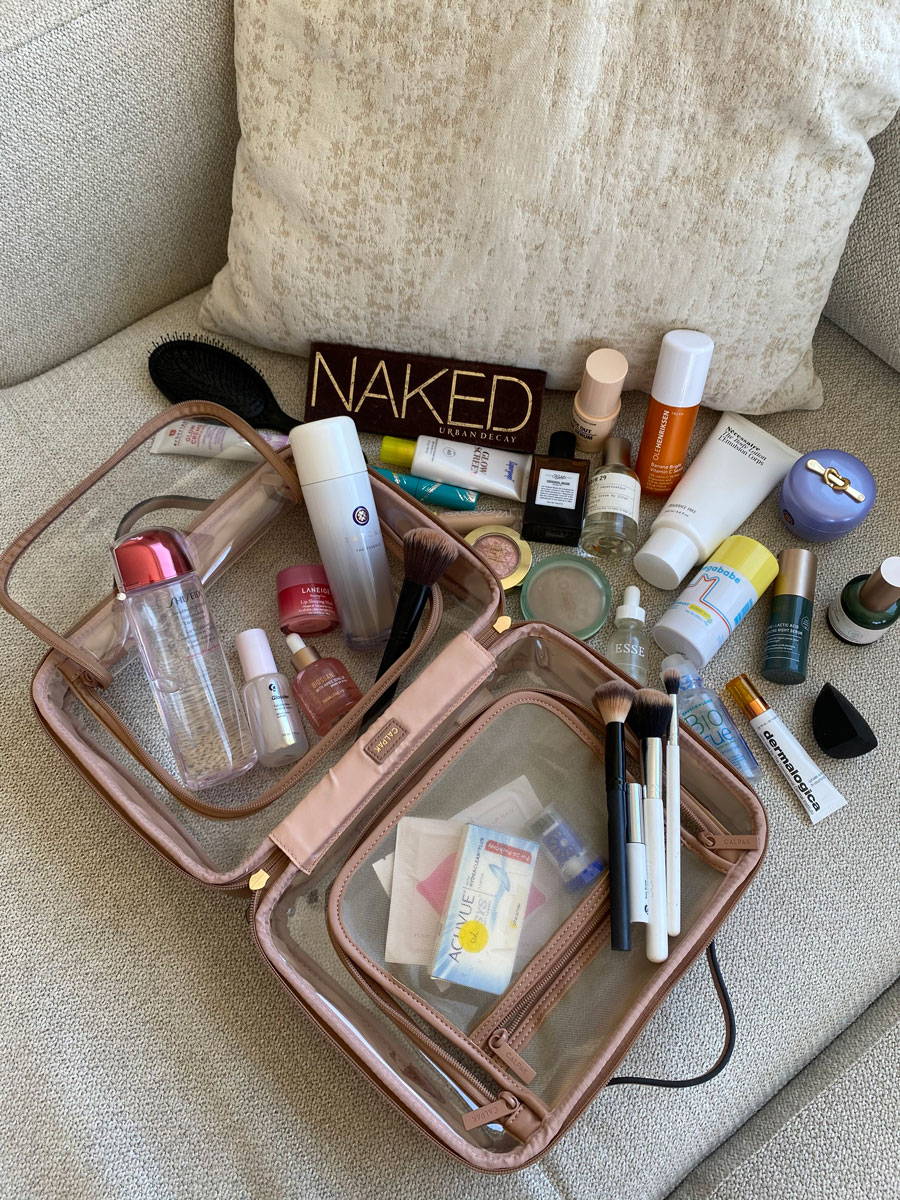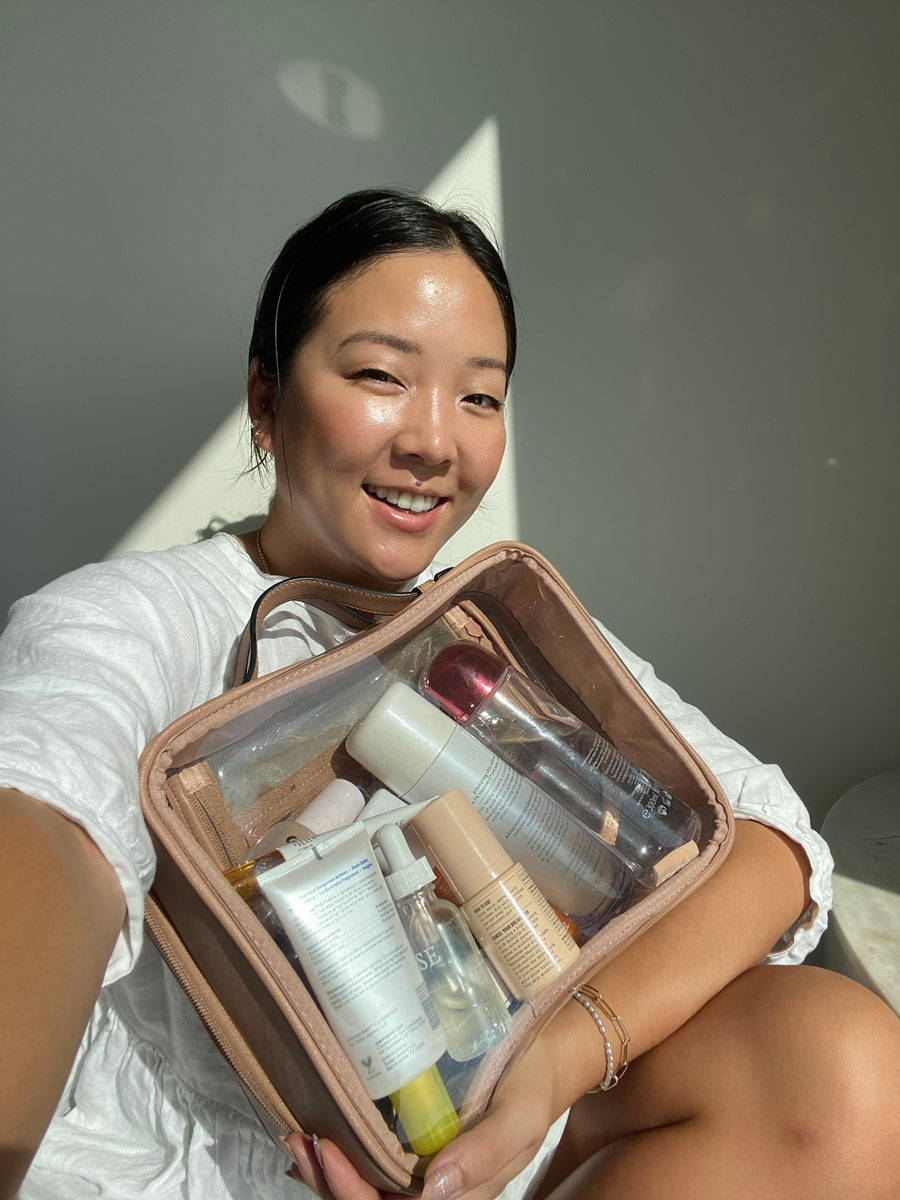 Shop Clear Cosmetics Case