PACKED UP for a Concert Tour in the UK w/ Private Chef, Kayla Greer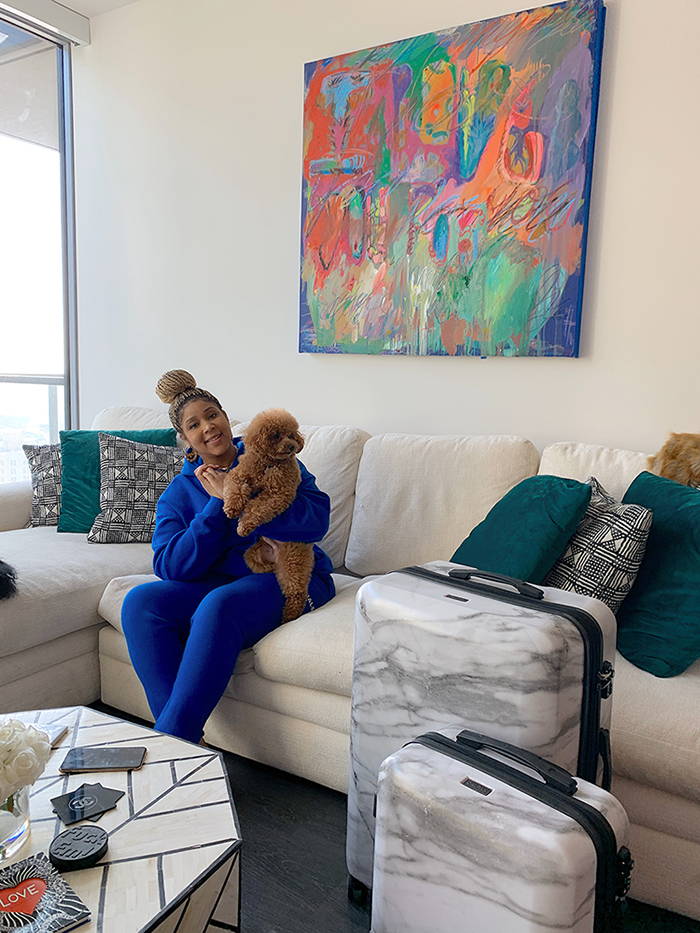 Kayla Greer, A.K.A., Chef Kay Kay, is an international private chef for some of the biggest celebrities like, YG, Drake, Nipsey Hussle, Michael Crabtree, Nas, and more. Because of her incredible sense of home-cooked meals, mixed with her expansive palate of high cuisine, Kayla's talent in the kitchen is truly memorable to taste. Kayla, along with her "son", Saffron, showed us how she packs for a 10-day tour in the UK. Her love for traveling, music and food all comes together when she's able to take projects like this one. We laughed, we ate freshly baked banana bread, we packed..all of the hot sauces.
Hometown:
Los Angeles, CA
Occupation:
Private Chef
Fave CALPAK product:
Packing Cubes
Fave travel destinations:
Jamaica
Bucket list destinations:
It was the blue lagoon but I went in February this year. So next, it probably would be Cappadocia, Turkey to see the hot air balloons.
3 Things I never forget to pack:
My inhaler, too much underwear, La Mer Moisturizing Cream
Last meal on Earth:
Crispy Tacos
Secret Talent:
I can sing.
Your hype song:
Big Drip - Fivio Foreign
Favorite travel memory:
ATV off-roading in Aruba
Everyone should know:
You only live once.
What kind of packer are you:
I think I'm a pretty organized packer — not over-packing but prepared for the what-if's.