PACKED UP for 5 Days in New York Fashion Week w/ Justine Cuenco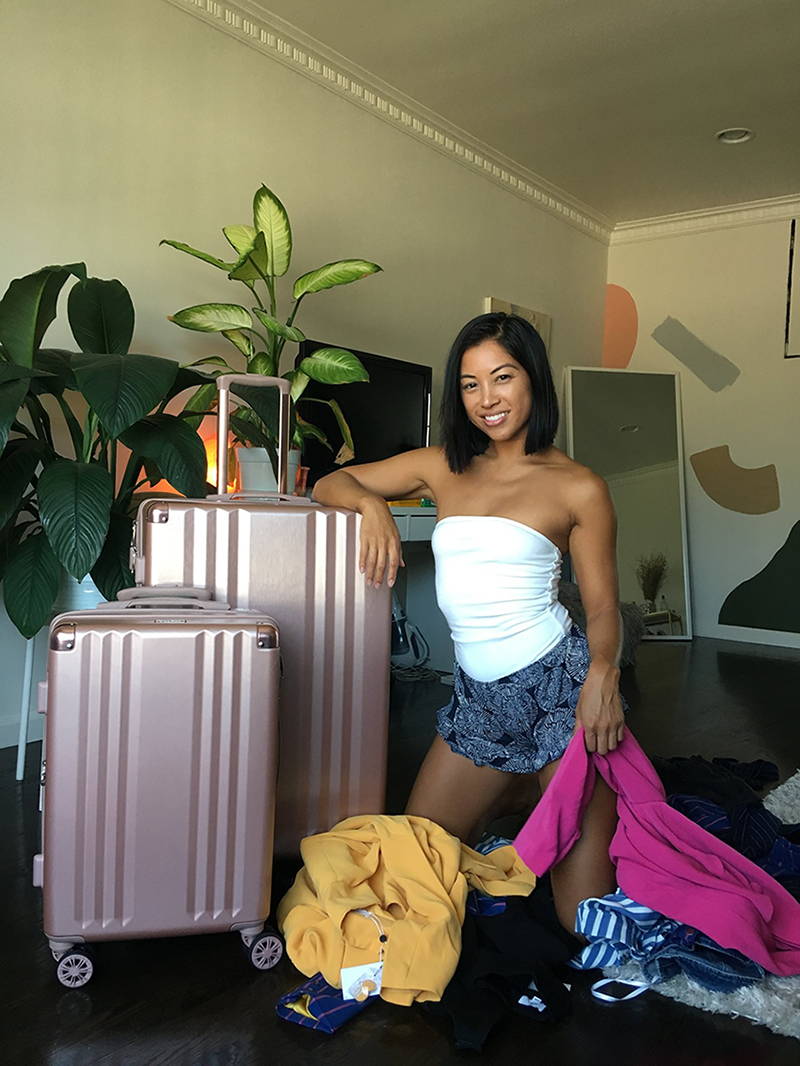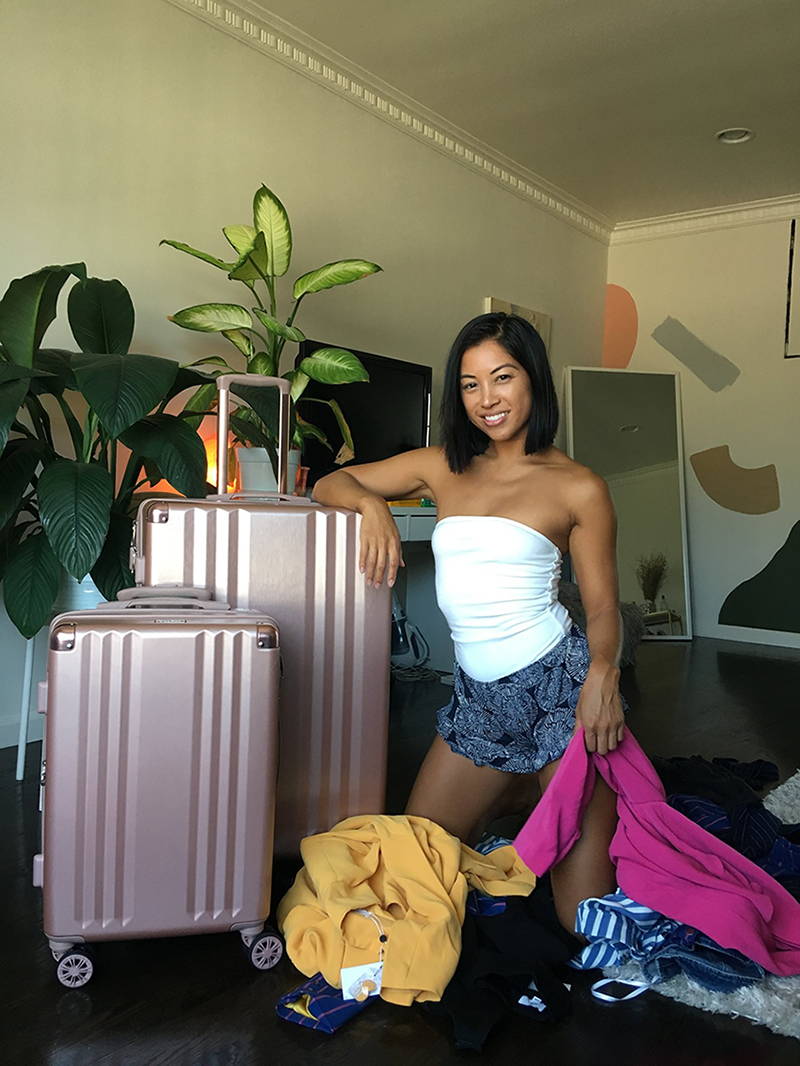 We know her as @cococuenco on Instagram, where she's made a name for herself by being the life of the party, always having the perfect tan, and for being an amazing content creator for REVOLVE. Because of Justine Cuenco's role, she's constantly "revolving around the world", and she's definitely an expert traveler with her own packing process. We joined Justine in her home as she packed for New York Fashion Week and got a sneak peek of the outfits she'll be flaunting while she's there.
Hometown:
Huntington Beach, CA
Occupation:
Party Starter & Content Creator at REVOLVE
Fave CALPAK product:
That's a difficult question. My largest suitcase or my packing cubes (necessary).
Fave travel destination:
Anywhere tropical. So far my favorite has been Saint Barthelemy.
Bucket list destination:
Tokyo, Japan
3 Things you never forget to pack:
Passport, camera, computer! Work work work!
Last meal on Earth:
My Lola's Lemon Chicken with sautéed onions and white rice.
Secret talent:
I can hold my breathe for about a minute.
Favorite music genre:
R&B
Your hype song:
Anything Dillon Francis, he's my go to running podcast for working out.