PACKED UP for 4 Days at Miami Swim Week w/ Jenna Igneri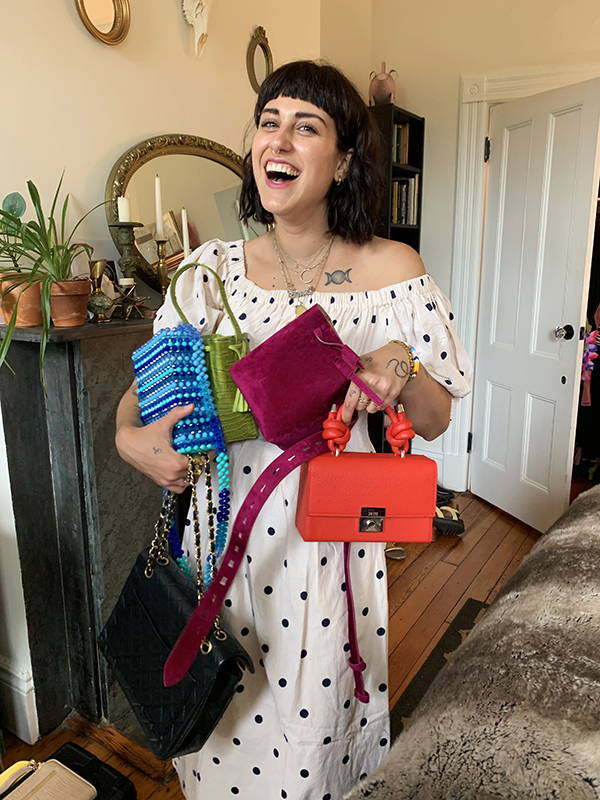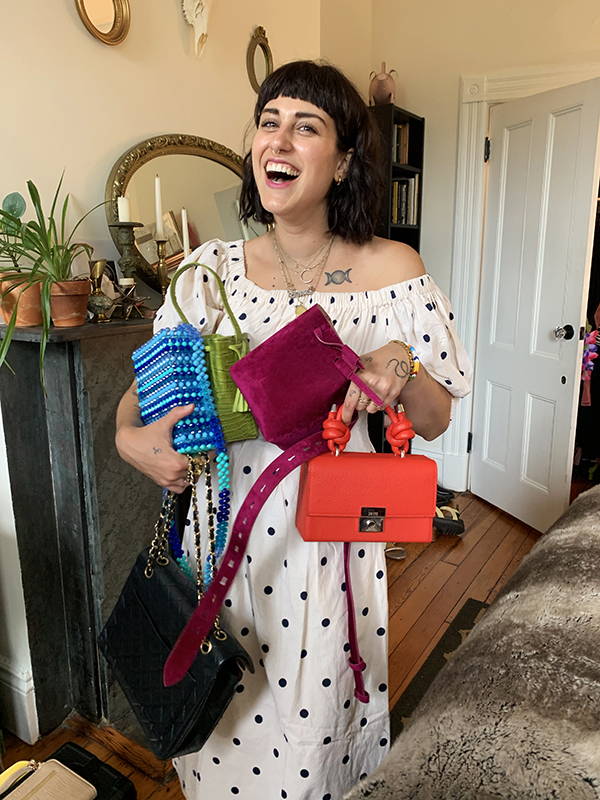 Jenna Igneri with her bag collection.
As the Fashion Editor at Nylon, Jenna Igneri is THE fashion guru who covers trends, shows, and even tips on which brands practice sustainability. It's always a dream come true when we get to check out what a fashion editor has in her closet, her shoe collection, and oh yeah, did we mention she's a skincare and beauty expert as well? She showed us exactly what she's packing for Miami Swim Week and let us know which ethical swimwear brands we should be wearing this Summer. Unfortunately, during Jenna's trip to Miami, she broke her foot — but HOW does she STILL make it look so fashionable?! We hope for a speedy recovery, Jenna!
Hometown:
Brooklyn, NY by way of Matawan, NJ
Occupation:
Fashion Editor at NYLON
Fave CALPAK product:
Gold Marble Large Luggage–it fits everything and it's so pretty!
Fave travel destinations:
So far, Seoul
Bucket list destinations:
Copenhagen
3 Things you never forget to pack:
Whatever facial oil I'm currently obsessed with, a dewy lip and cheek stain, and a good chunky dad sneaker
Last meal on Earth:
Five pounds of baked ziti
Secret Talent:
Despite my unwavering love for mozzarella and ricotta, I can whip up a mean vegan nut cheese
Your hype song:
Roller Skates - Nick Hakim
What kind of packer are you:
Definitely an over-packer! I usually pack double the outfits I actually need--a girl needs options!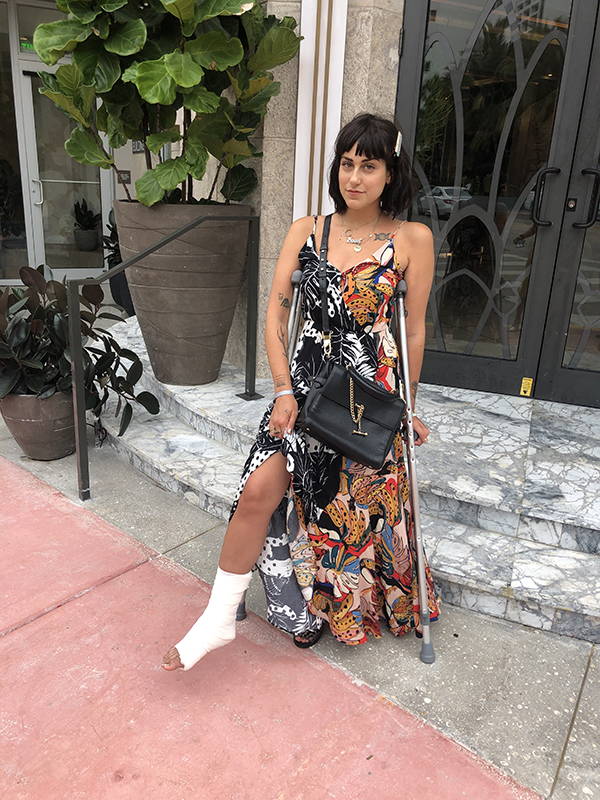 Jenna Igneri in Miami, Florida.
Photo courtesy of Jenna Igneri.