Packed Up for 15 Days in Japan w/ Alexa Yoshimoto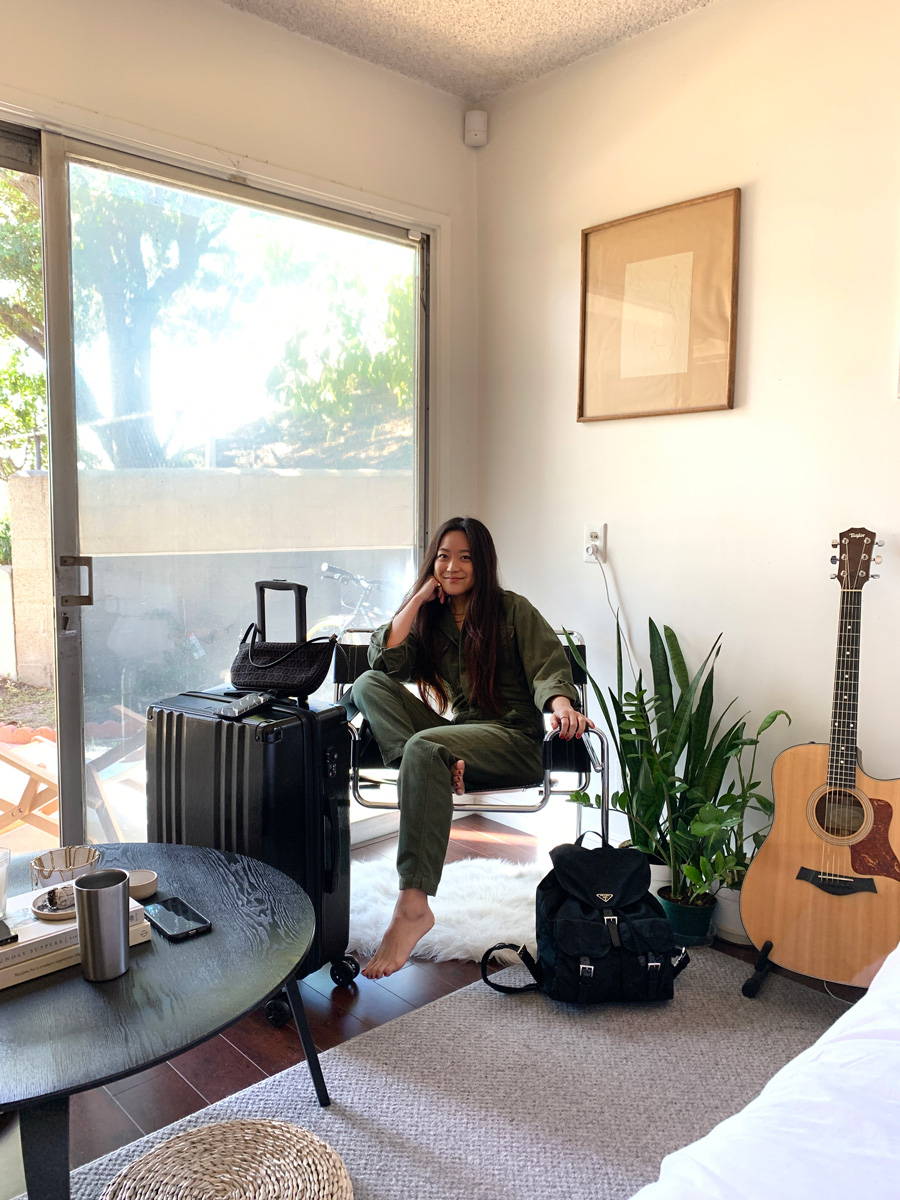 Alexa Yoshimoto is someone who can master just about anything. She's an expert with numbers, she can sing, she can dance, and she has such a glowing presence about her that she would never admit she has. For her first time in both Japan and Asia, Alexa took a trip that she hoped would connect her to her roots—Japanese culture she always wished she would experience herself. She eventually did just that, but before she went on her 15 day adventure to Kyoto, Osaka, and Tokyo, she shared with us all the products she brings that would prepare her for just about anything.
Hometown:
Diamond Bar, CA
Occupation:
Freelance marketing professional
Fave CALPAK product:
Fave travel destination:
I never tire of Hawaii
Bucket list destination:
Iceland, Thailand, Greece, Peru (+ so many more)
3 Things you never forget to pack:
Supergoop Unseen Sunscreen, EO Organic Hand Sanitizer in Lavender & my electric toothbrush
Last meal on Earth:
Ceviche + chips & guac + a light beer
Favorite music genre:
R&B, baby!
Secret Talent:
Just started learning to skateboard?
Your hype song:
Come Down - Anderson.Paak
Currently learning/reading about:
Currently reading 'Romancing the Shadow'
Favorite travel memory:
Favorite because it's funny - after having just landed in Hawaii, we went straight to the beach and within 5 min, I was stung by a jellyfish with not even a moment to relax.
Everyone should know:
A little self defense
What kind of packer are you:
An efficient packer - I went to London, Paris, and Rome over a 12 day period with just a small carry-on luggage!