The Best Way To Organize Your Valuables: The Jewelry Case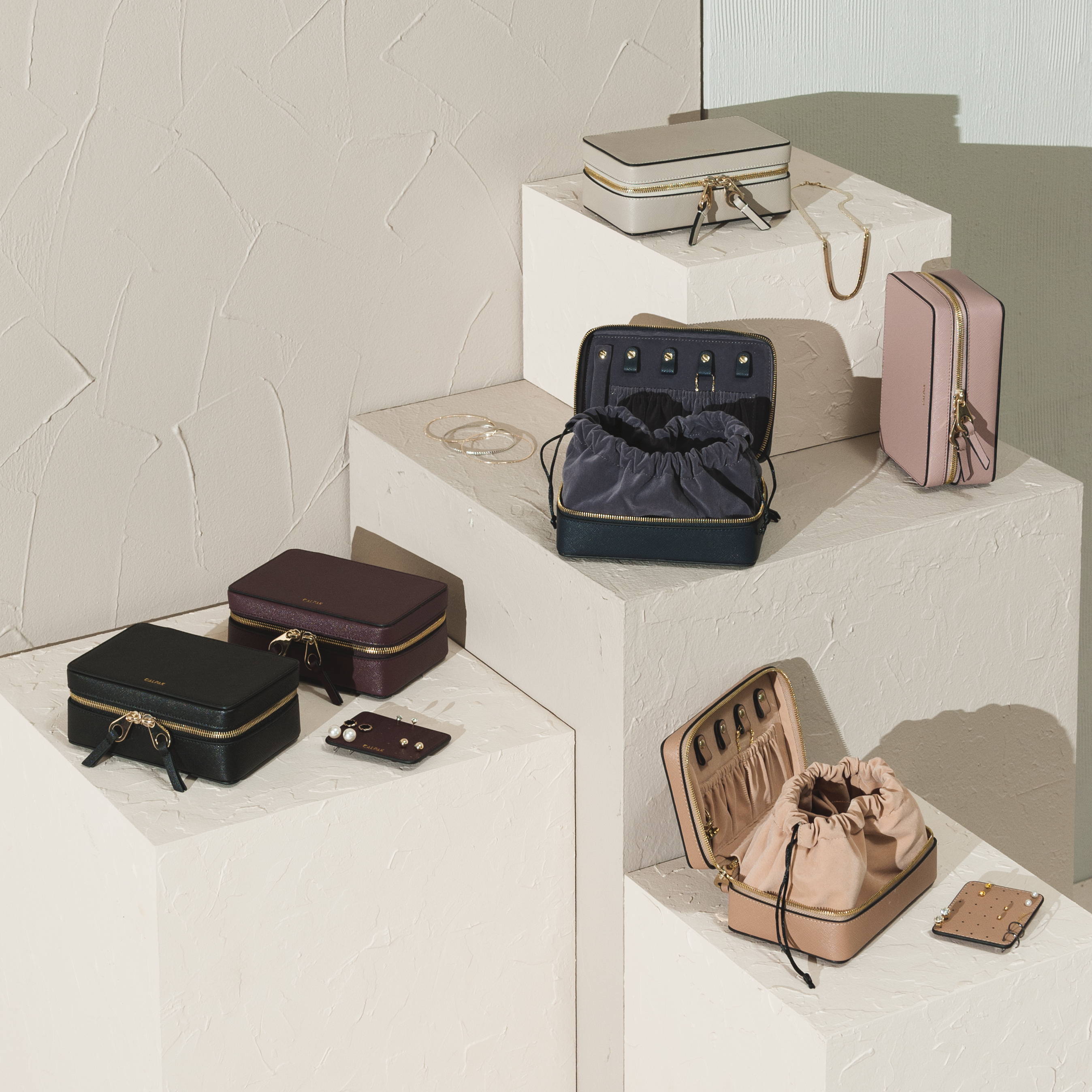 CALPAK Jewelry Case in all colors. (From left: Black, Burgundy, Navy, Stone, Caramel, and Mauve.)
IT TAKES TWO TO TANGLE.
There's nothing worse than arriving to your destination and finding your jewelry is one big jumbled mess. Somehow and someway, your neatly packed necklaces are tangled up with your going out earrings, and your bangles and rings got scratched up from being tossed around. It's that feeling of, 'Where do I even begin?' that we wanted to eliminate.
The Kaya Collection Jewelry Case has a place for everything, even the odd pieces you're not sure what to do with. The small, compact shape makes it great for bringing it wherever you go, and the fact that it matches your Kaya Laptop Backpack is an added bonus.
Introducing: The Kaya Collection Jewelry Case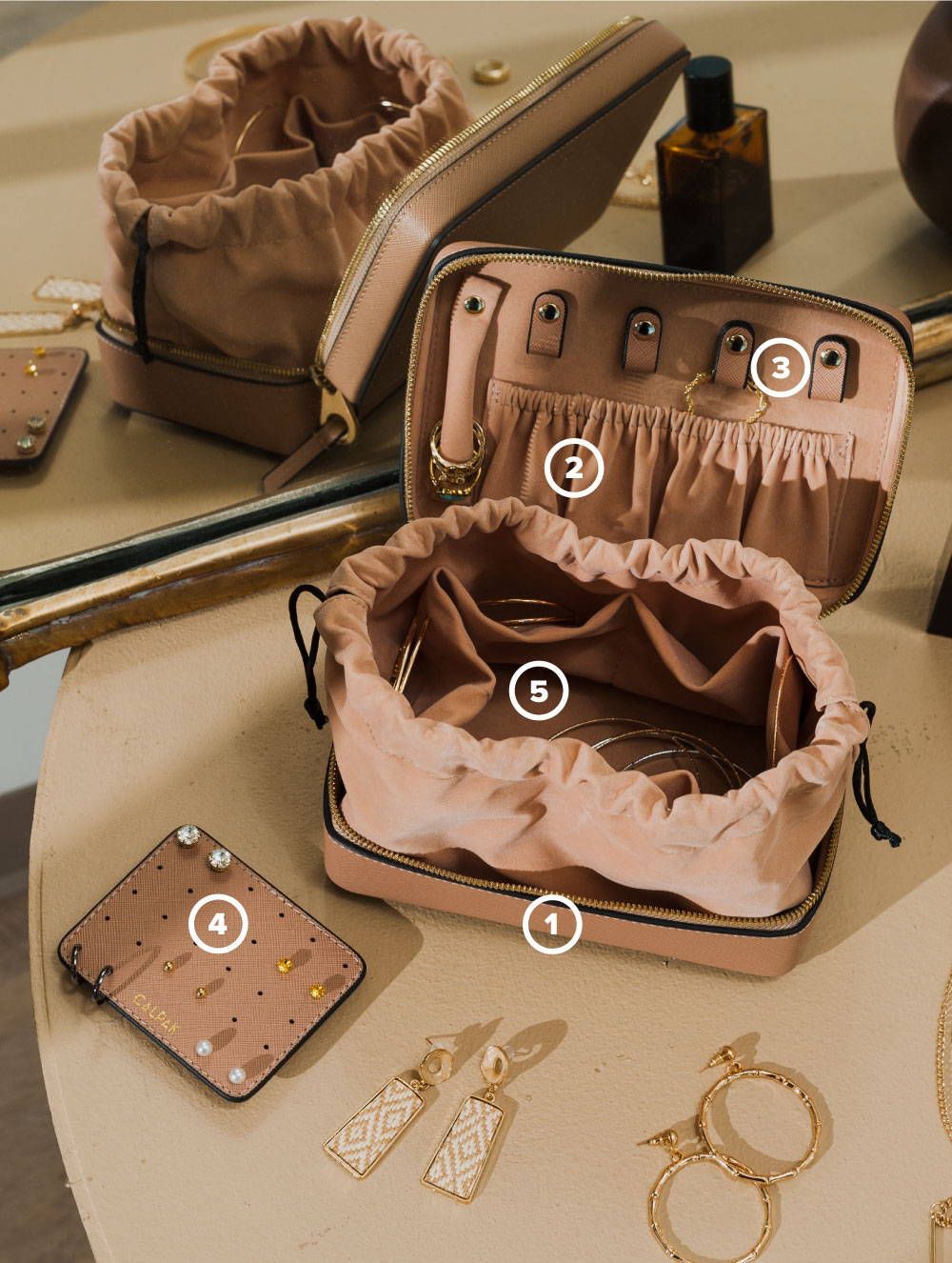 JEWELRY CASE FEATURES
1. The exterior is made from a durable, faux-leather with a cross-hatch texture.
2. The interior is a soft, protective velvet.
3. There are four, no-tangle necklace loops and a stackable ring loop with easy, snap closures.
4. The removable earring card can hold up to 14 pairs of earrings.
5. The drawstring pouch has multiple interior pockets for additional earrings, bracelets, watches, and more.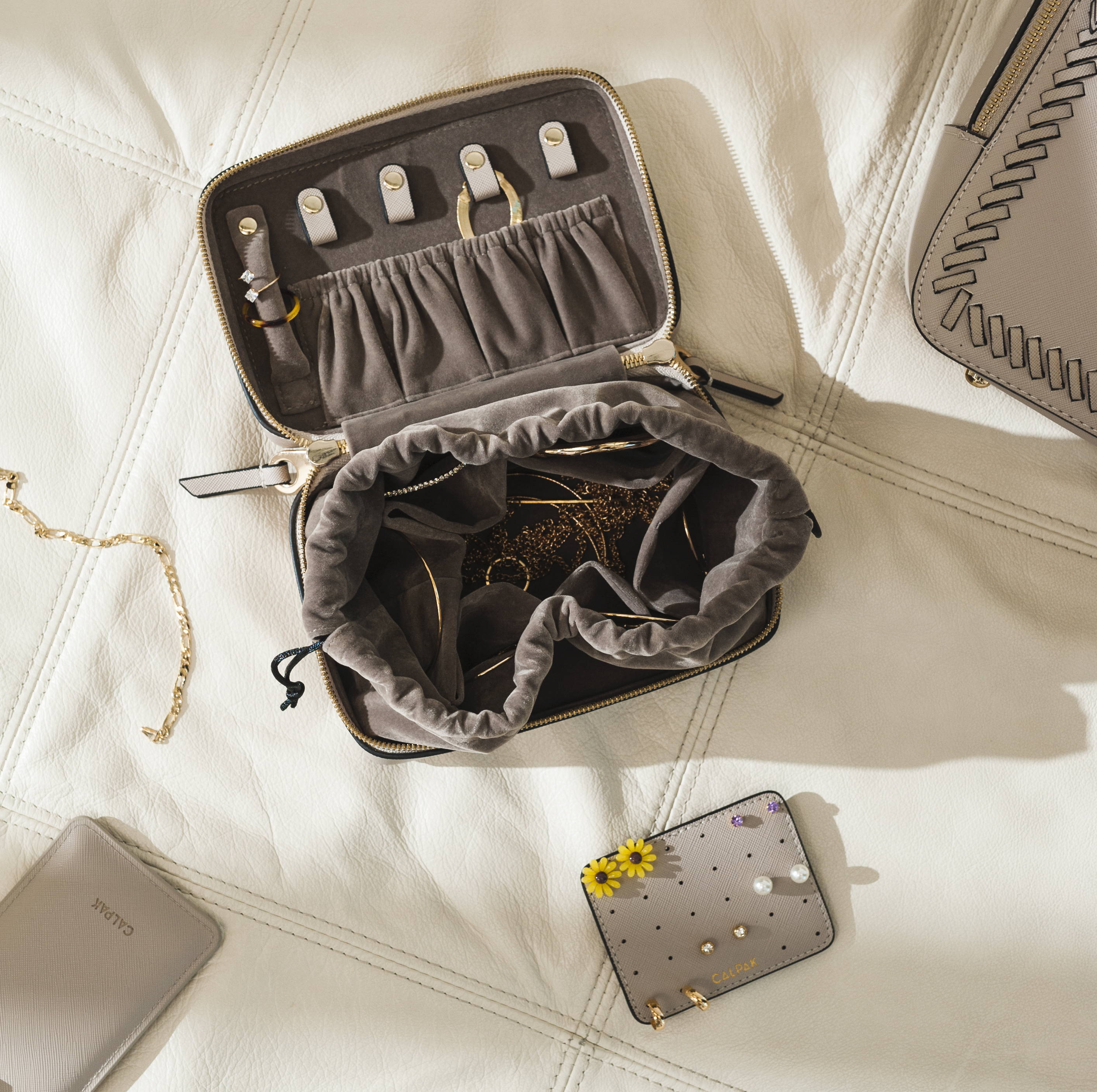 the drawstring pouch
If you're like us, your jewelry isn't one size fits all. You have chunky watches and dainty bangles. You have heavy, jewel earrings and thin, gold hoops. We don't want you to have to sacrifice style for space on your travels.
The drawstring pouch has interior pockets designed to keep everything separate, and for the things that don't fit, you've got a large interior compartment just for them.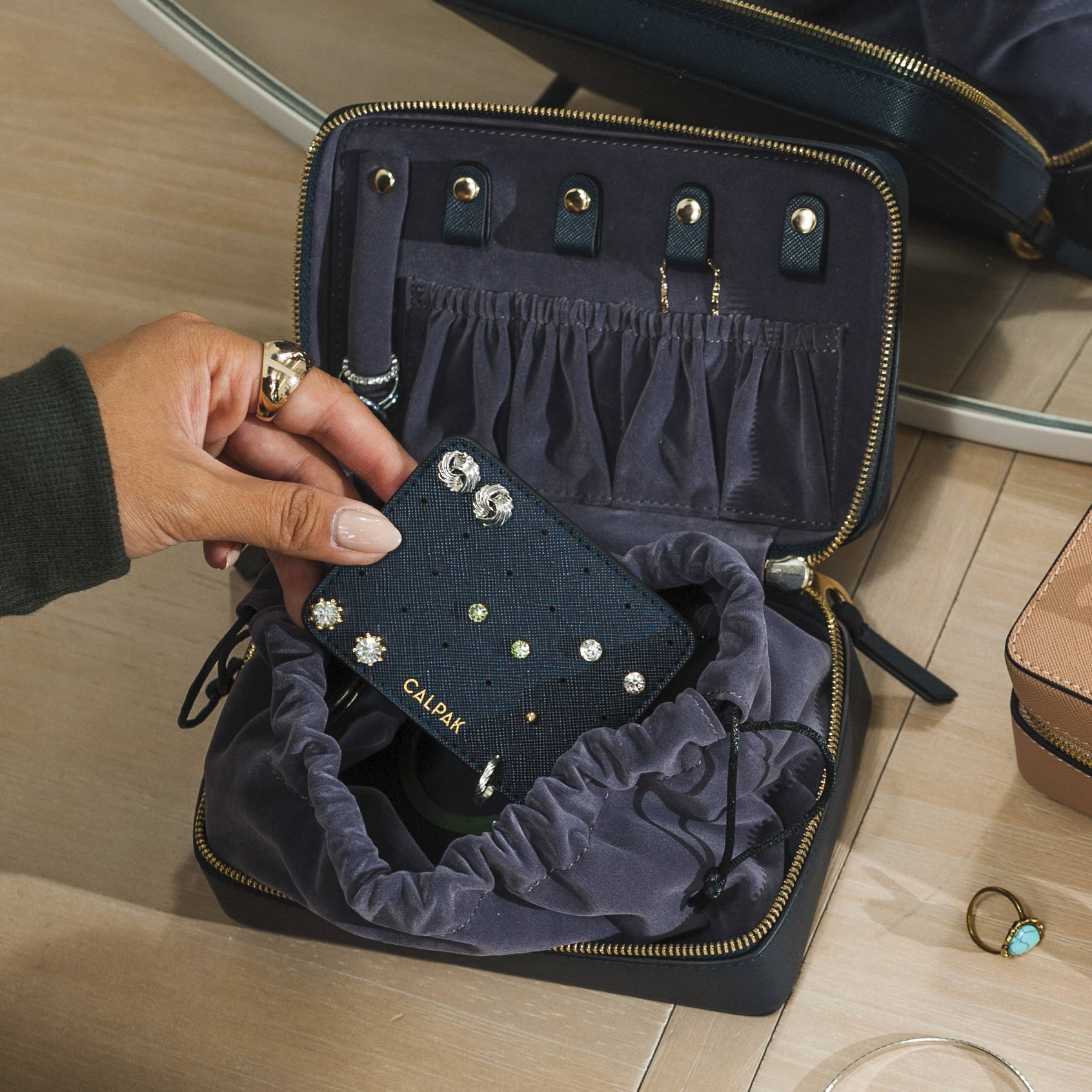 the EARRING CARD
With the ability to hold up to 14 matching pairs of earrings, you could update any look on the go. And if you're feeling bold, try mixing and matching to create even more pairs with your removable earring card.
Whether you keep your removable card in the Jewelry Case or someplace close by, the possibilities are endless!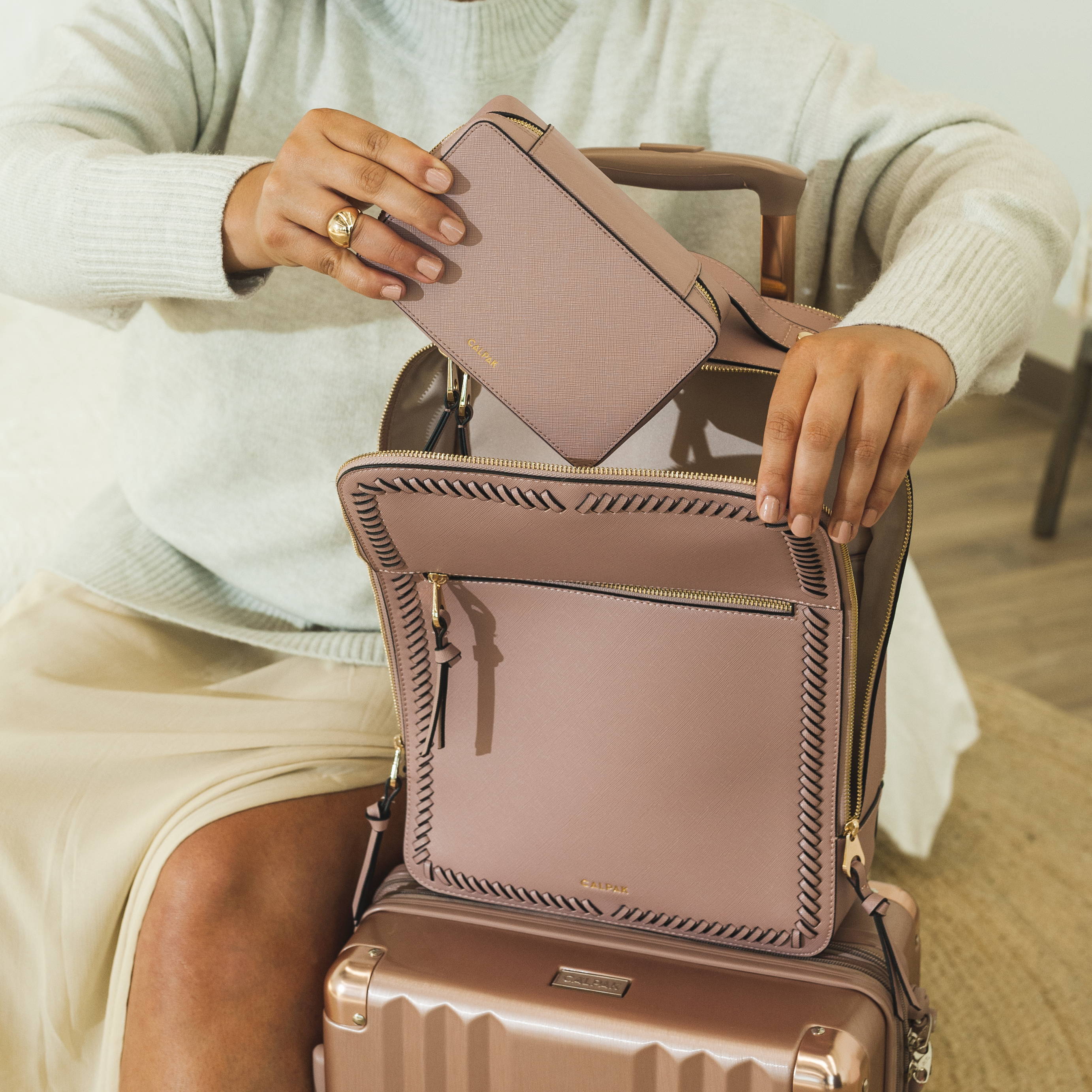 PERFECTLY COMPACT
Because the Jewelry Case matches Kaya perfectly, we wanted to make sure that it could work just as well for every day use as it does for travel.
You can store it in your duffel bag, purse, or luggage, but if you love a matchy-matchy look, it'll fit beautifully in your Kaya Laptop Backpack. (And it comes in your favorite Kaya colors, too!)
---