How To Make Turon: A Sweet and Crunchy Dessert From The Philippines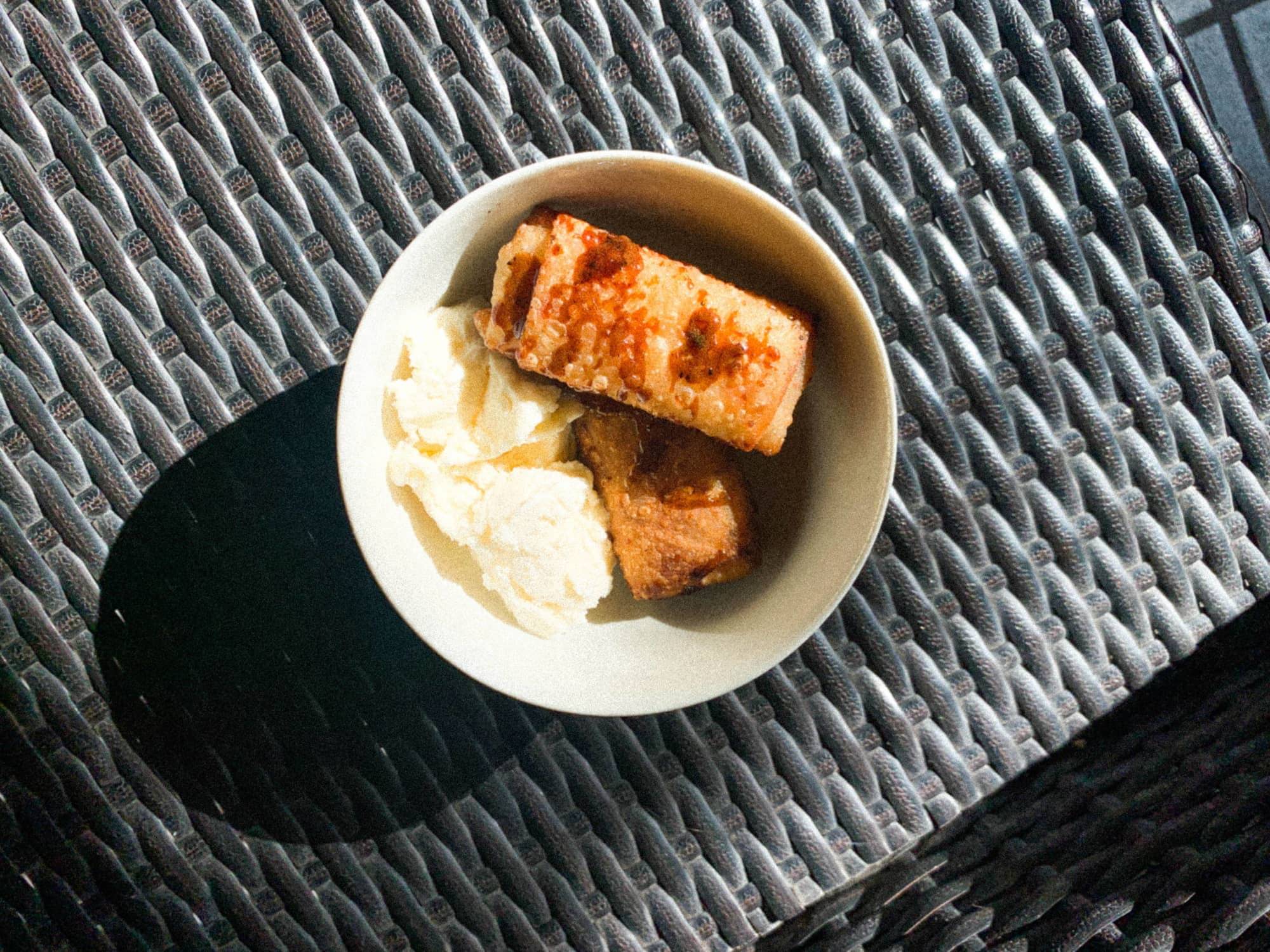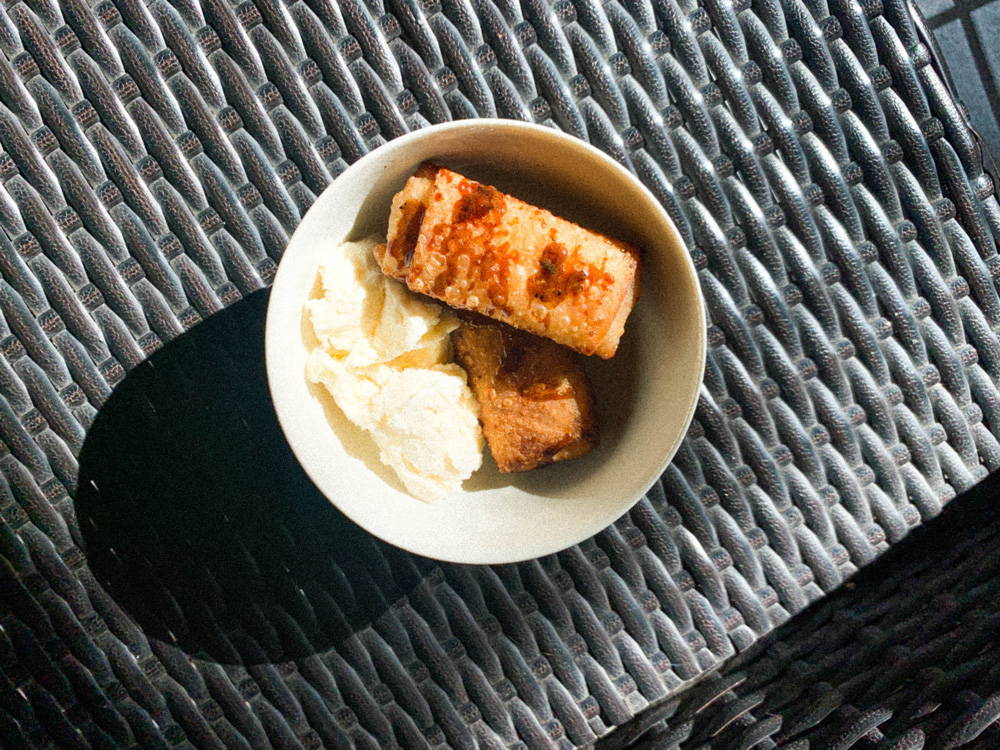 Turon: a Filipino dessert.
I know I can always count on a traditional cultural dish to keep me from missing any country around the world so much. In this case, I've been feeling a little homesick from the Philippines, which is why I decided to make my favorite Filipino dessert, Turon! Turon is essentially a sweet and crispy fried banana roll that's caramelized with a brown sugar glaze. What's not to crave?? Prepping your rolls will take a little time but trust me — delicious things take time!
Plantains or Saba
Egg Roll, Spring Roll, or Lumpia Wrappers
Lanka (Jackfruit) in a can or jar
Granulated Sugar
Brown Sugar
*Optional*
Hazelnut Spread
Vanilla Ice Cream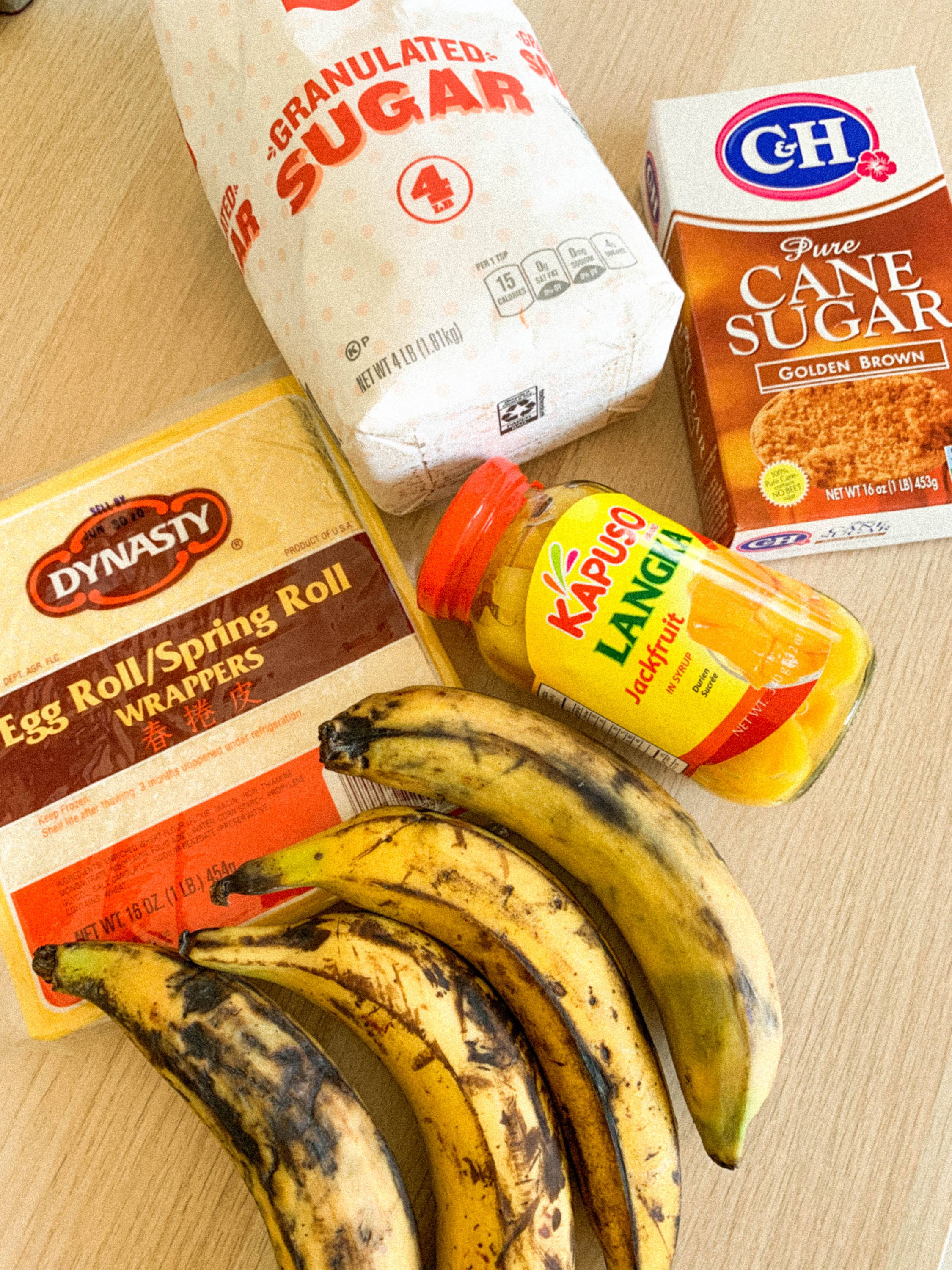 Turon ingredients: plantains, egg roll wrappers, jackfruit, granulated sugar, and brown sugar.
Start by opening your package of wrappers, separate them from one another and stack them onto a plate. Next, thinly slice your jackfruit with a knife or pull a part with your fingers and place the shreds into a small bowl. Place granulated sugar onto a separate plate.
To prepare your plantains, cut both ends, remove the peel, cut the plantain in half (if you'd like to make smaller Turon), and then half again. Now you're ready to organize your rolling station. You should have your plantains, jackfruit, wrappers, topping (optional), and flat surface for you to wrap onto.
First, place a wrapper onto your flat surface in a diagonal shape in front of you. Next, roll a plantain in the granulated sugar and make sure it's covered all the way around. Place the plantain in the middle of your wrapper and add a couple pieces of jackfruit to the plantain. Drizzle a thin amount of topping onto your jackfruit. Fold the bottom piece of your wrapper over the filling, then the sides, then continue to roll your Turon. Once you reach the very end, dab a little jackfruit syrup onto the top of your wrapper to seal the Turon. Repeat steps for however many plantain slices you have.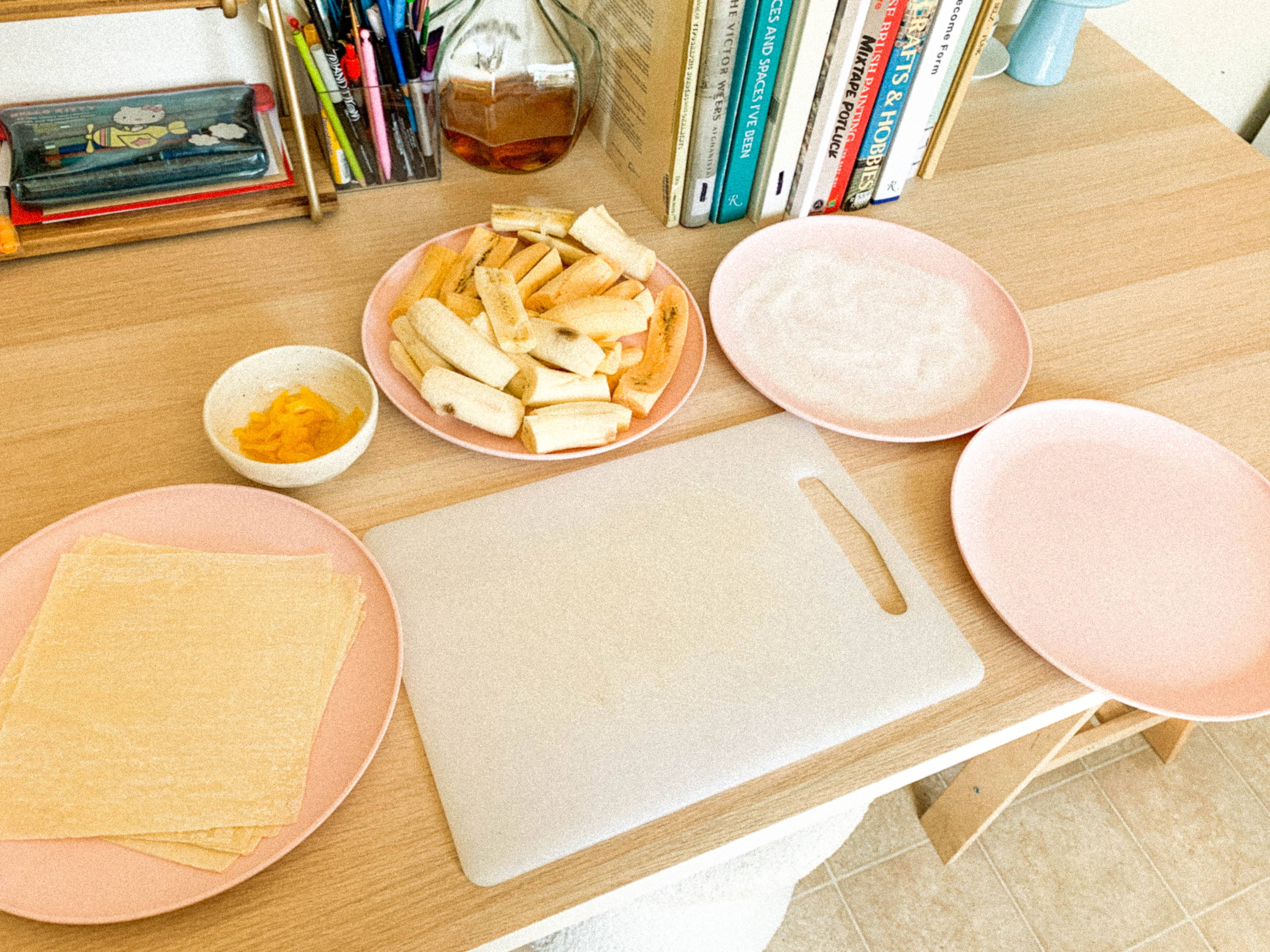 In a pan, drop in about 1/3"-1/2" deep of cooking oil and allow it to heat up on medium/high heat. Carefully place the uncooked Turon into the oil and allow 2-3 minutes on each side in order for them to turn golden brown.
After each side has been fried, place them off to the side. While your oil is still hot, drop 1/3 cup of brown sugar into the pan and spread evenly. Carefully place the cooked Turon into the glaze and quickly coat each Turon for 20-30 seconds. After they're evenly coated, strain any excess oil and place them onto a tin foil lined container for cooling. Allow the Turon to slightly cool and enjoy with a scoop of vanilla ice cream!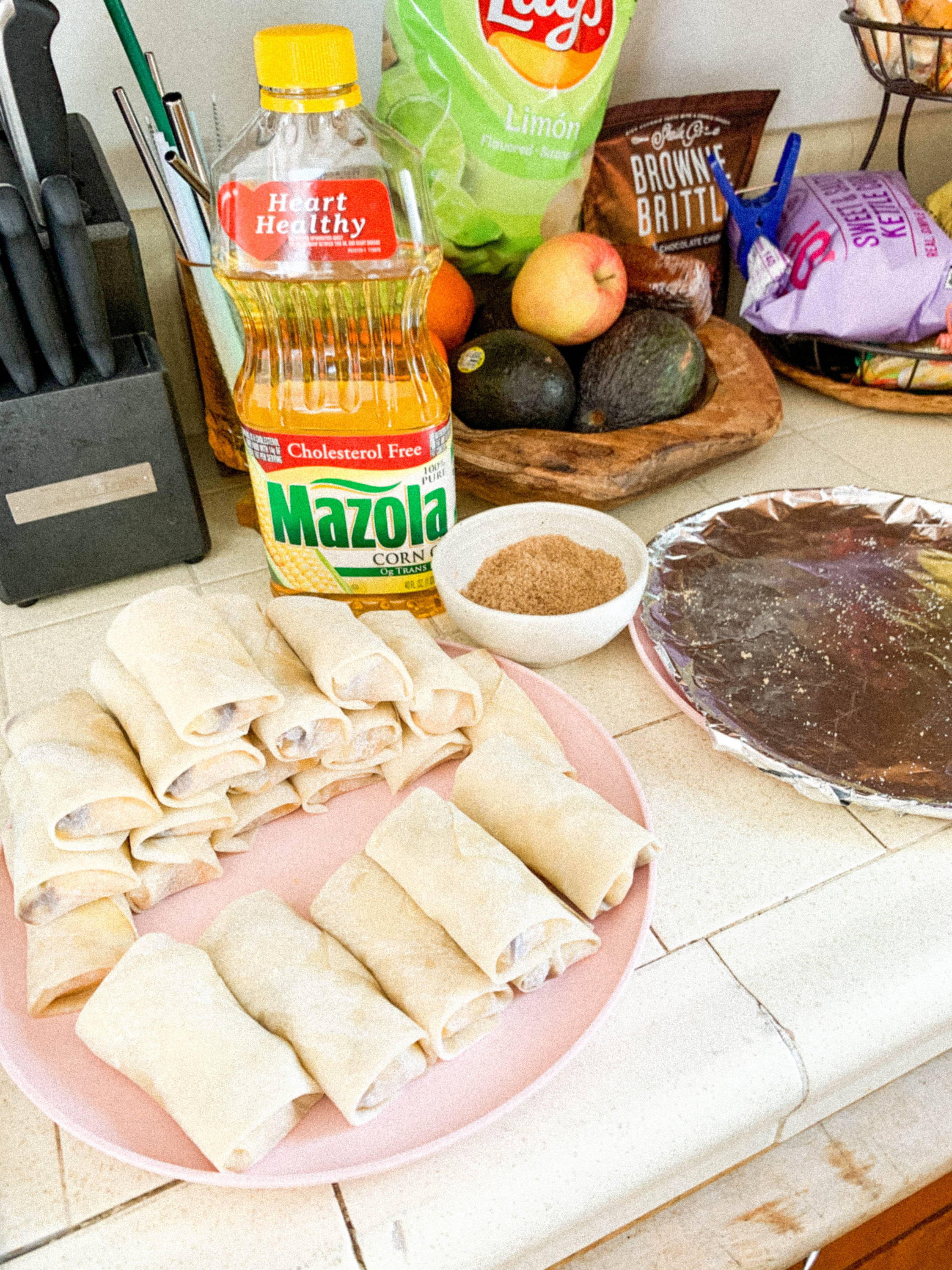 Uncooked Turon ready to be fried.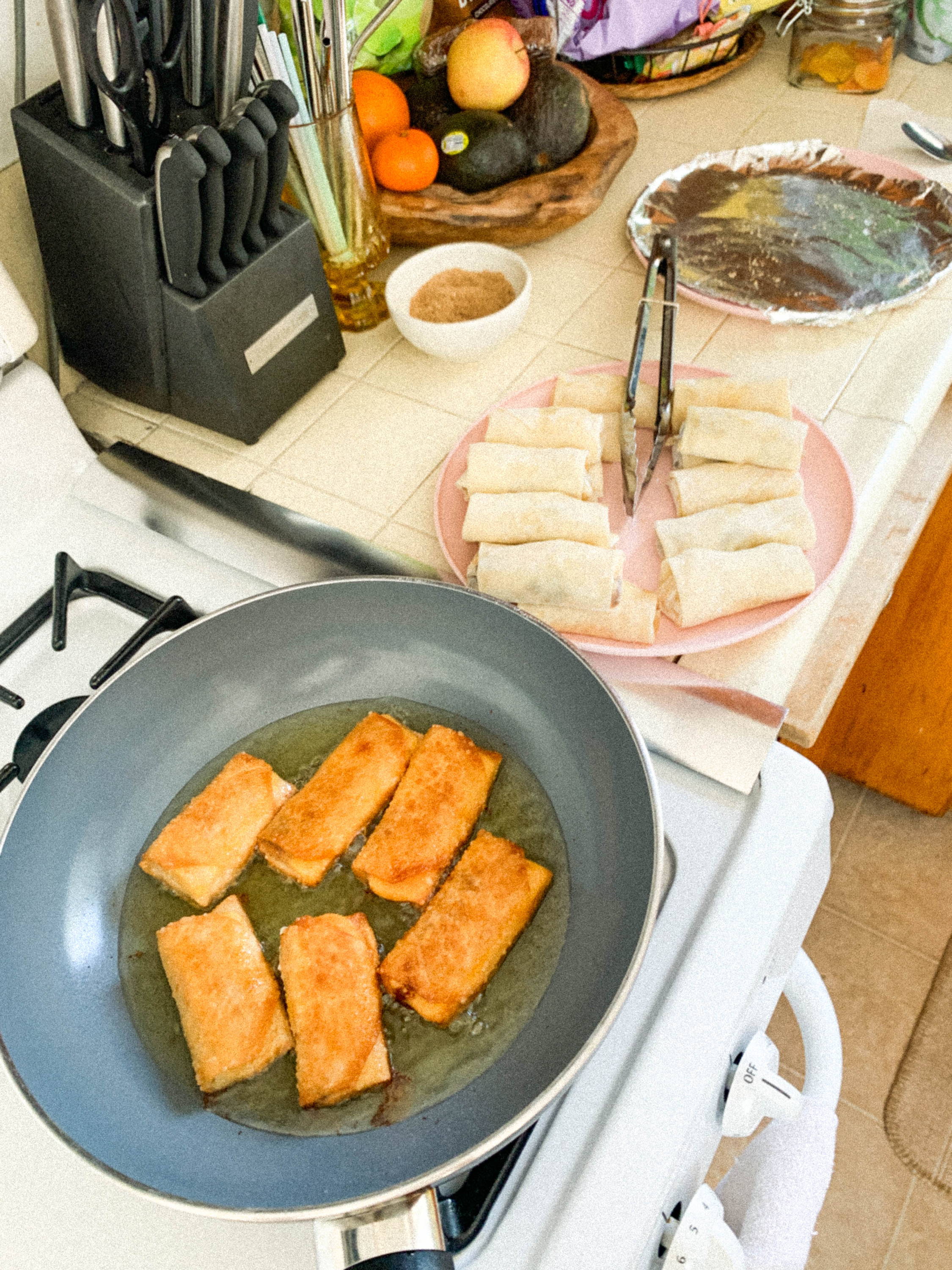 Fry Turon in a pan on medium/high heat until they're golden brown.