Euphoria Makeup Artist, Doniella Davy, Walked So That We Could Run
I, Shelby Taylor, designer @ CALPAK, lover of all forms of creative expression, have always considered myself to be a very modest and minimal dresser. When I wake up in the mornings I find one unique thing to focus on, whether it's a dark red lipstick, an oversized fisherman sweater, a spike-y top-knot bun, or a pair of brand new boots. Everything else surrounding that one item is, typically and regrettably, forgettable. That's how I like it. Too much coordination can be exhausting.
Since watching HBO's Euphoria, I have found a small awakening within myself and it's all because of the amazing makeup artist, Doniella Davy. Being able to tell a story in a product, a photo, or a graphic has been my first instinct, but now I find myself telling a story through the choices I make in front of the mirror everyday.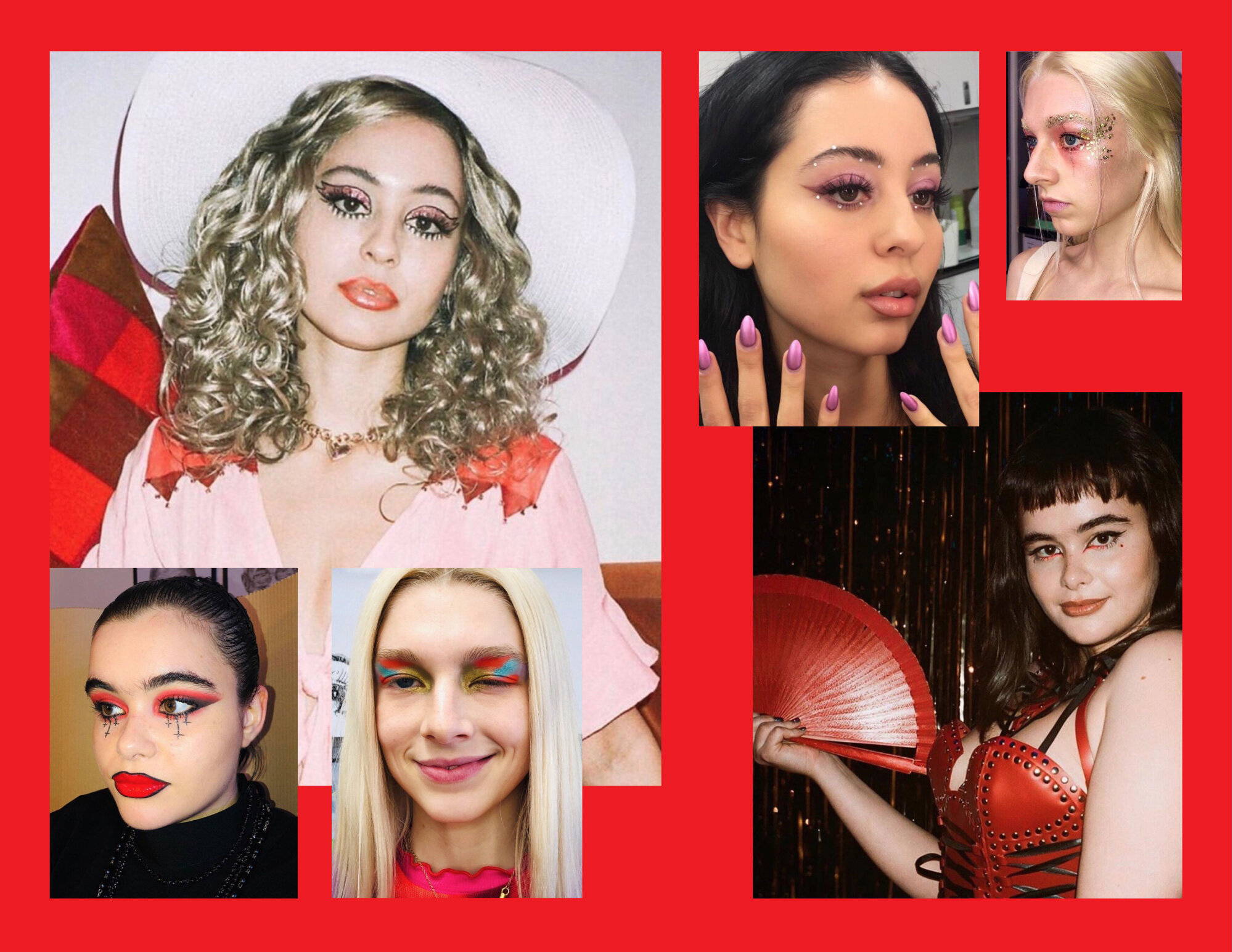 Characters like Rue, Kat, Maddie, Jules, and Cassie had context and history, but Donni gave them an energy that didn't have to be spoken out loud. Maddie's emotional stress came through when her every-day, perfectly lined lips, were suddenly in desperate need of lip balm. Cassie's growth and acceptance were seen when she showed up to prom in the freshest, most natural look we had seen all season long. And even Rue, the most anti-makeup character, found balance when she dressed as Marlene Dietrich for Halloween. It was the perfect representation of her gender neutrality.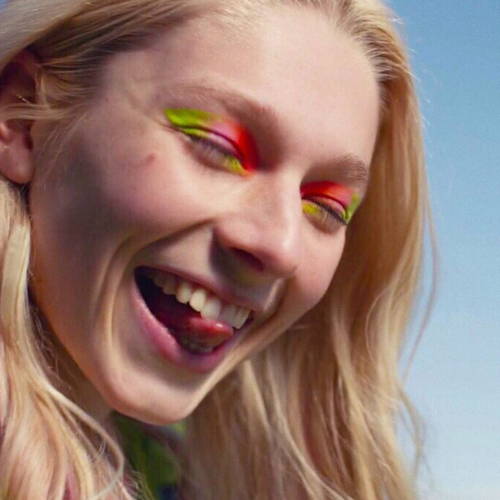 I didn't realize that multi-colored eye shadow could tell the world, "I am feeling indecisive today."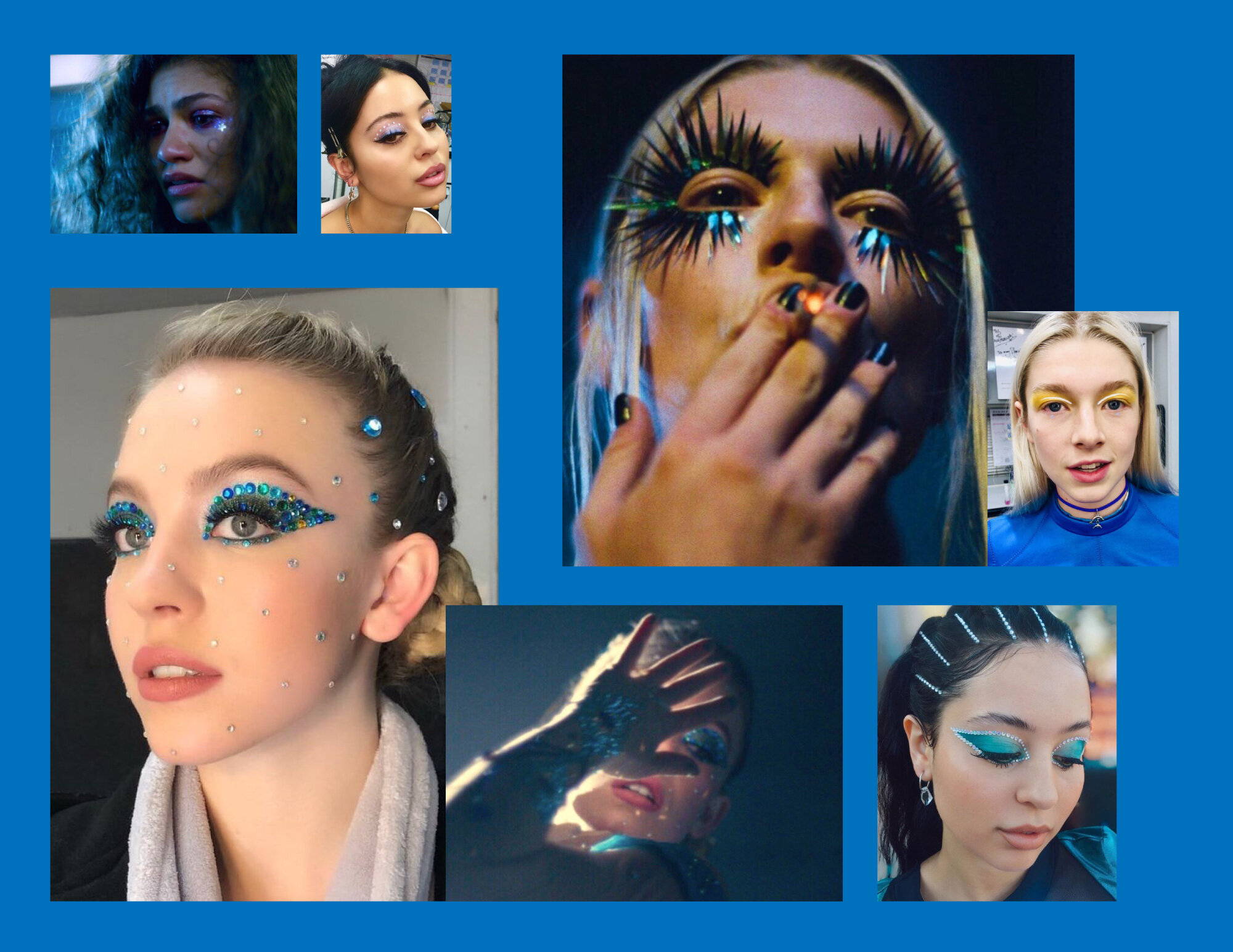 Color, clarity, depth, opacity, visual weight… They're all words I've used in design, and now I'm using them on my face. I'm expanding my creativity.
Donni has given my makeup a new purpose. It's not always about looking pretty or put together, it's about expressing myself in ways that words can't. I think the response to Euphoria has pushed major beauty brands to think outside of the box. Colors have to be wide in range and more adventurous than before. Textures have to be easy to work with, but tough and long lasting. Palettes have to be perfectly curated, or made to order. There's a new wave of makeup coming, and I can't wait to see what we do with it.
To see more of Doniella's work, check out her Instagram.