Does Work-Life Balance Actually Exist?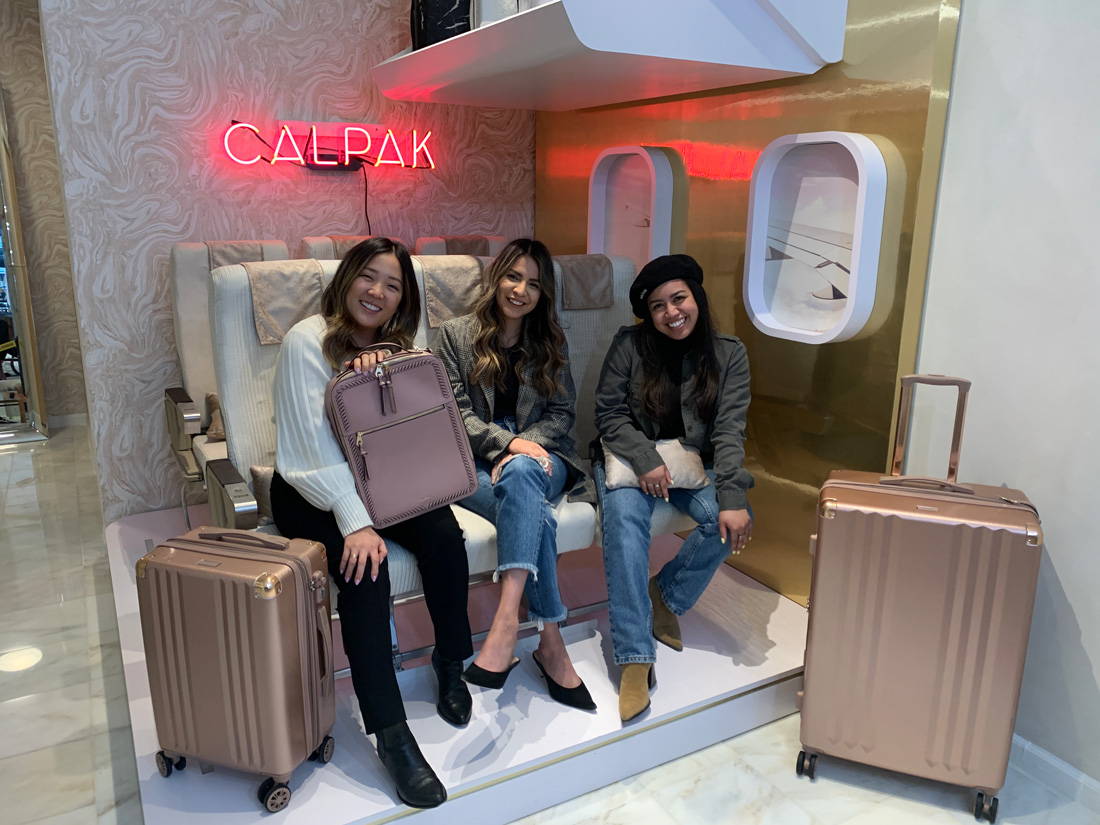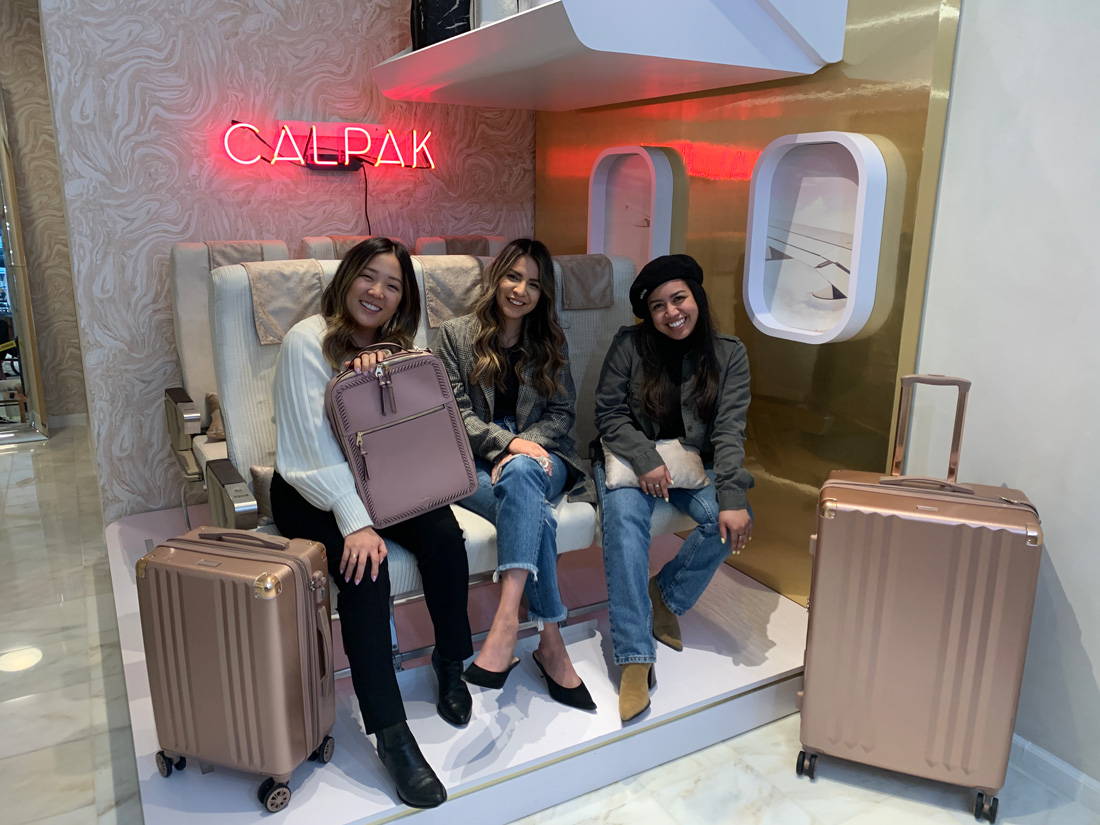 Answering emails, going to meetings, and checking off to-do lists versus working out, having a social life, and practicing self-care. The truth is, all of those things are important but it's about how well you can prioritize one thing at a time. Here to explain their points of view about the mythical phrase that is, "work-life balance" are CALPAK's team members: Jeannie Kwon (director of marketing and sales), Sam Danan (brand content manager), and Giselle Romero (social media and digital content manager).
What does work-life balance mean to you? — Does it actually exist?
JEANNIE:
It means to be able to prioritize work or life on a regular basis. When work is always a priority, you put relationships, self-care, and personal growth in jeopardy. The way I balance work-life is to recognize certain times of the year that work will be a priority, and other times when life outside work can be a priority. Ex. When we have a major launch coming up, I'll be sure to put all my efforts into making the project successful, and I'll know I won't be able to hang out with friends, do laundry, or meal prep. However, when we have calmer months, I will make plans with family and friends, travel, and clean out my entire home!
 
sam:
There are small moments where it seems like work-life balance exists but I truly believe it never lasts for longer than a day

 

— UNLESS your daily routines are exactly the same. I believe in the idea of not spreading yourself too thin and have gotten over the fact that you can give yourself to everything in equal parts. Some days your job needs you more than your laundry; some days your parents need you more than your presentations; some days you need yoga more than you need your lunch break. From my day to day experiences, it's not about buying into "work-life balance," as much as it is just balancing the energy you give to certain things throughout day/week/month.
 
GISELLE:
I think work/life balance means making sure I'm happy in all facets of my life. Sometimes I'll focus more on my work instead of checking in with friends and family but throughout the last two years, I've really tried to shift gears and find balance.
 
I think it definitely exists but it takes work, if that makes sense. You need to learn how to prioritize your time to make sure you hit all the things you want to do (and still get sleep somehow. haha). But I learned it's okay to take a break or do what you need to do to feel happy--whether it's for your personal or professional life.
---
What's one thing you do when you find yourself overwhelmed with tasks and due dates?
JEANNIE:
When I'm feeling overwhelmed, I start writing everything I need to do (even the small things like buy floss), and start prioritizing things. I'll also block times off in my calendar to complete projects. However, my favorite thing to do is to go home, pour myself a glass of wine, and work through my to-do's at home - it is quiet and comfortable and I feel like I can get through things much faster!
sam:
I talk to myself outloud as if I'm venting to a friend. Sometimes, when I just say things outloud, it reminds me that these things are real and I just have to maintain a level-headed mentality to quiet my anxiety about them. Most times, it's me putting the pressure on myself to get EVERYTHING done all at once, when really all I have to do is adjust my priorities to be more realistic.

 

GISELLE:

I LOVE checking things off a to-do list. If I ever feel overwhelmed, I list out all my to-do's and categorize them by importance. The immediate stuff goes on top and on-going projects are towards the bottom. Plus, I always have my Airpods on to focus on the task at hand. Music helps me stop stressing out on everything that is due and get me to just tackle it all.

 
---
How do you prioritize your time throughout the day?
JEANNIE:
To be honest, I am really bad at this! With emails, meetings, pings, and our internal project management tool, I am constantly getting asked questions all day and I have a hard time getting to my tasks. I'm trying to hold off on responding to everything that comes at me and writing things down and getting to them when I have the answer or time to respond. This has helped me to hold off on all the immediate requests and focus on my current tasks.

 
sam:
First, I write down a physical list and then re-order tasks in my brain pertaining to hierarchy. Since everything is important to me, it's important to think about who needs what immediately versus something I can take more time on. I also try to finish the project all the way through OR work on it as far as it can possibly go before moving onto something else. Lastly, I give myself micro moments throughout the day to refresh my brain and believe it or not, that helps me be more efficient.
 
GISELLE:
I realized I'm best when I'm scheduling things out and blocking out dedicated time for everything I need to do. If I want to clear my inbox I tell myself, "okay you have the next hour to answer all the emails you need to get through. Then the next 30 mins are for researching for inspiration" and so forth. When I get off work, I start to shift gears so I prioritize my personal life and maybe I book a workout class or answer my text messages.
---
Do you have a morning routine that helps you jumpstart your day?
JEANNIE:
I usually wake up to my dog, Bentley, sitting on my face or cuddled up next to me. Then I'll spend 5 minutes cuddling him and telling him he is cutest thing ever! Then I'll jump in the shower, make coffee, change 3-5 times, and head out to the office!
 
sam:
On weekdays, my mornings are fast. I wake up to 2-3 alarms — one of which is the sound of a Grandmaster Flash playlist. I take a shower and get dressed, filling in my eyebrows is optional, tossing my hair up is usual, I make my matcha latte, get into my car, and listen to a podcast or drive in silence.
GISELLE:
I start every morning with music. I don't get out of bed until I've put on one of my favorite songs at the moment. Right now, I can't get enough of "Sugar" by Brock Hampton. As I get up, I ask Alexa what the weather is like today. This helps me brainstorm what I should wear while I take a shower and get ready for the day. Before I get dressed, I make matcha in the kitchen and put all my belongings next to the door before I walk away to get dressed.
---
Do you have a bedtime routine that helps you decompress before bedtime?
JEANNIE:
I used to just watch Netflix and scroll through Instagram. However more recently, I've been cooking when I get home and turn on a Netflix show while cooking. This has really allowed me to feel proactive and able to still feel that my time at home is productive. Cooking and then cleaning the kitchen is my current routine and I love it!
sam:
I always end my evenings slowly no matter what time it is. Because I'm a night owl, it's more difficult for me to turn off my brain so I have to ease into "bedtime". I usually take a warm shower, put on my skincare, pick out what I'm going to wear in the morning, turn on my diffuser with lavender essential oil, put lotion on my hands and feet, delete emails, turn on my alarms, meditate for 5 minutes, read my bedside book until my eyes get tired, say my prayers, and go to sleep.
 
GISELLE:
There are a lot of things I do before bed. I go to yoga or a workout class to decompress and switch gears away from work. I light candles to relax and let myself enjoy my space. Typically, it's one by my bedside so I can blow it out just before I fall asleep. Then I scroll through Instagram, mostly to see what I've missed and if there's any inspiration I can get for work. I do my skincare routine and put water by my bedside before I turn off all the lights. I also have this rule that I don't respond to texts/calls past 10pm unless it's important.
---
What are 6 daily essentials that get you through the day from morning until night?
 
 
 
 
 
Messages from my boyfriend and family
JEANNIE:
I've been using the Luka Duffel and I LOVE IT. Especially for the days I go to yoga in the morning, I'm able to fit my entire outfit, 2 towels, make up, skincare, and laptop/notebook. My favorite part is the shoe compartment because my shoes don't need to touch my other belongings and make them dirty.
sam:
You can never feel like you're forgetting something when you have bags like ours. There's a pocket for everything so not only do they feel like your daily essentials bag, they also feel like your emergency kit that actually looks good no matter where you bring them. To me, Kayas and any of our Duffels are an inspirational mixture between "getting sh*t done" and "I need to get my life together" — and that's a commendable balance.
GISELLE:
I'm always on the go and our Kaya Backpack/Duffels has helped me keep my sh*t together. I struggled to find a bag that fits my laptop but also feels grown up and Kaya does that for me. You know when you don't feel like you're dressed for the job? Kaya makes me feel good when I walk into a work meeting and the compliments don't hurt. But what I love is that no one knows I also have my my to-do list and yoga clothes in there for later.
 
---