Designed to Take You From A to B: Kaya in Mauve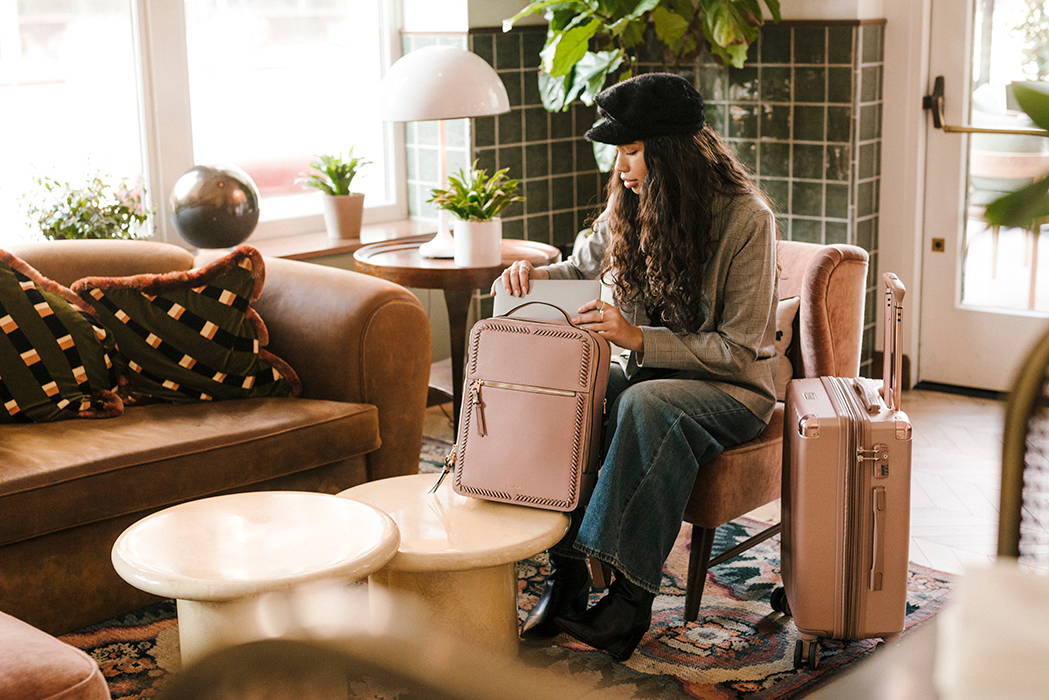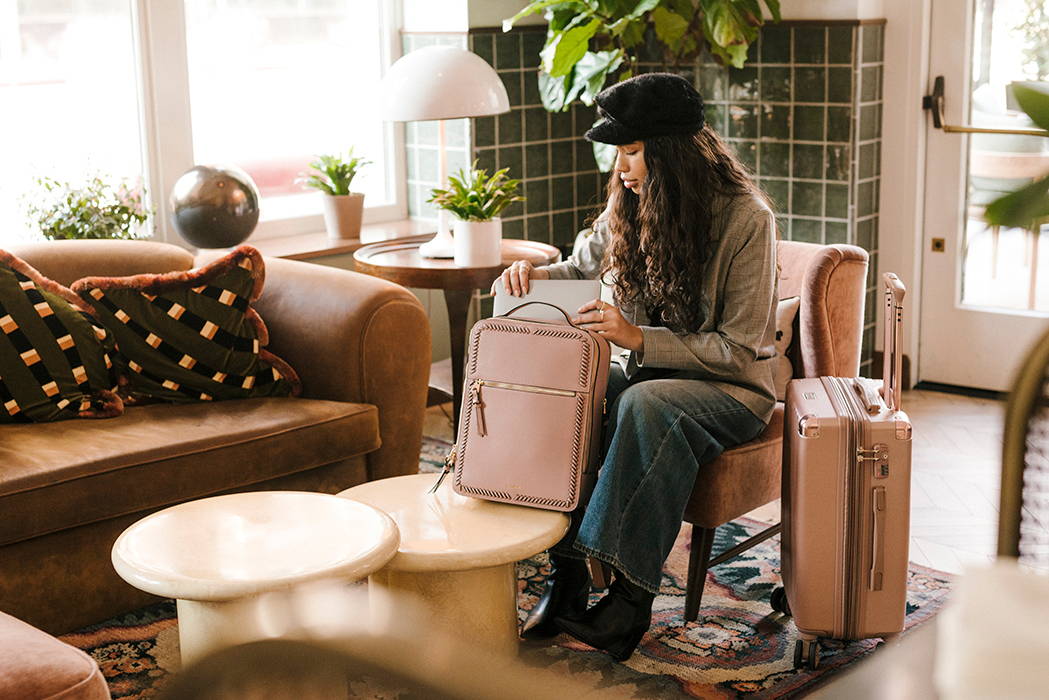 Your favorite timeless, seasonless backpack in your new favorite timeless, seasonless color. Meet the Kaya Laptop Backpack in Mauve—designed to take you from day to night, all year round. Whether you're off to work or off to the airport, the Kaya Laptop Backpack will keep your things safe and organized.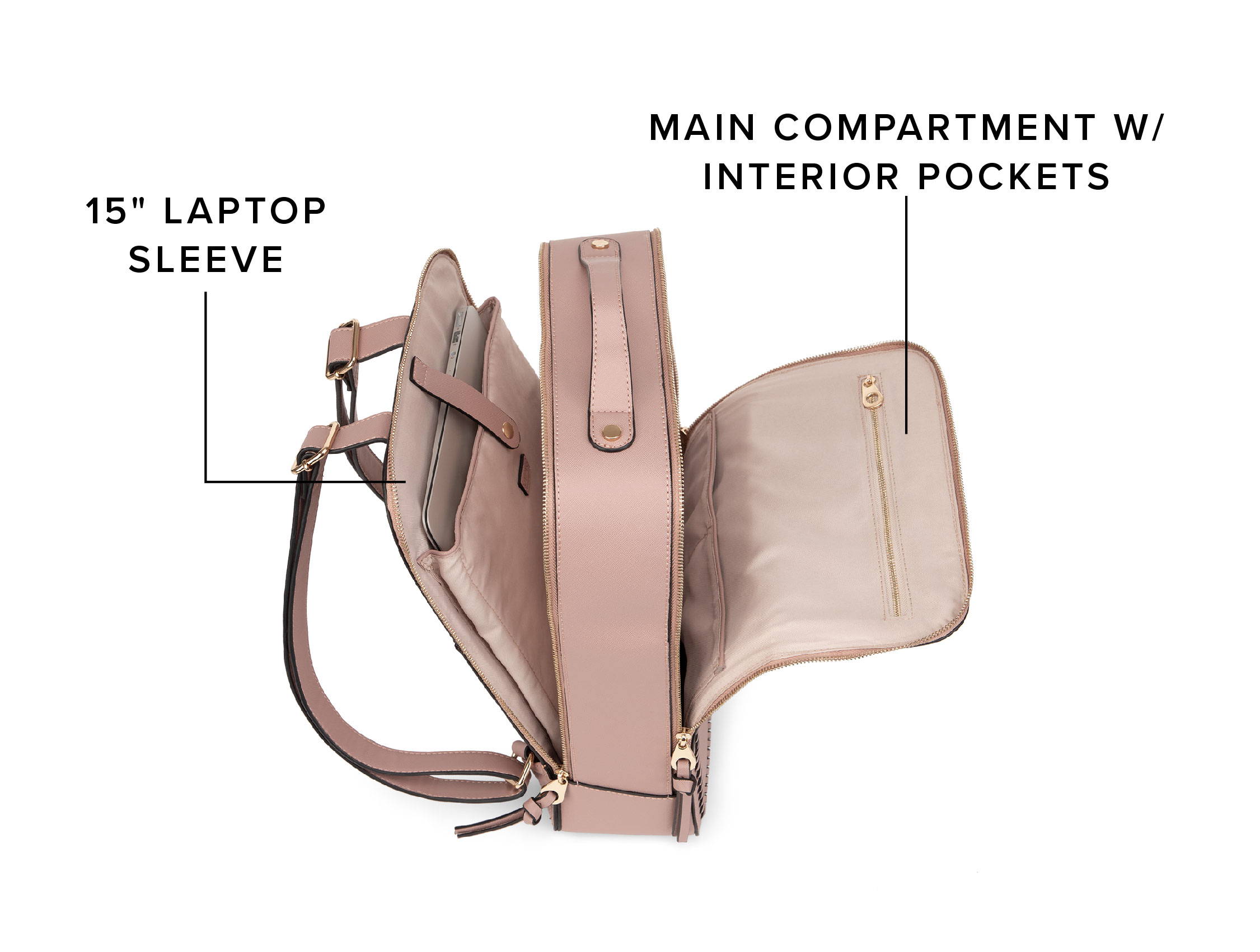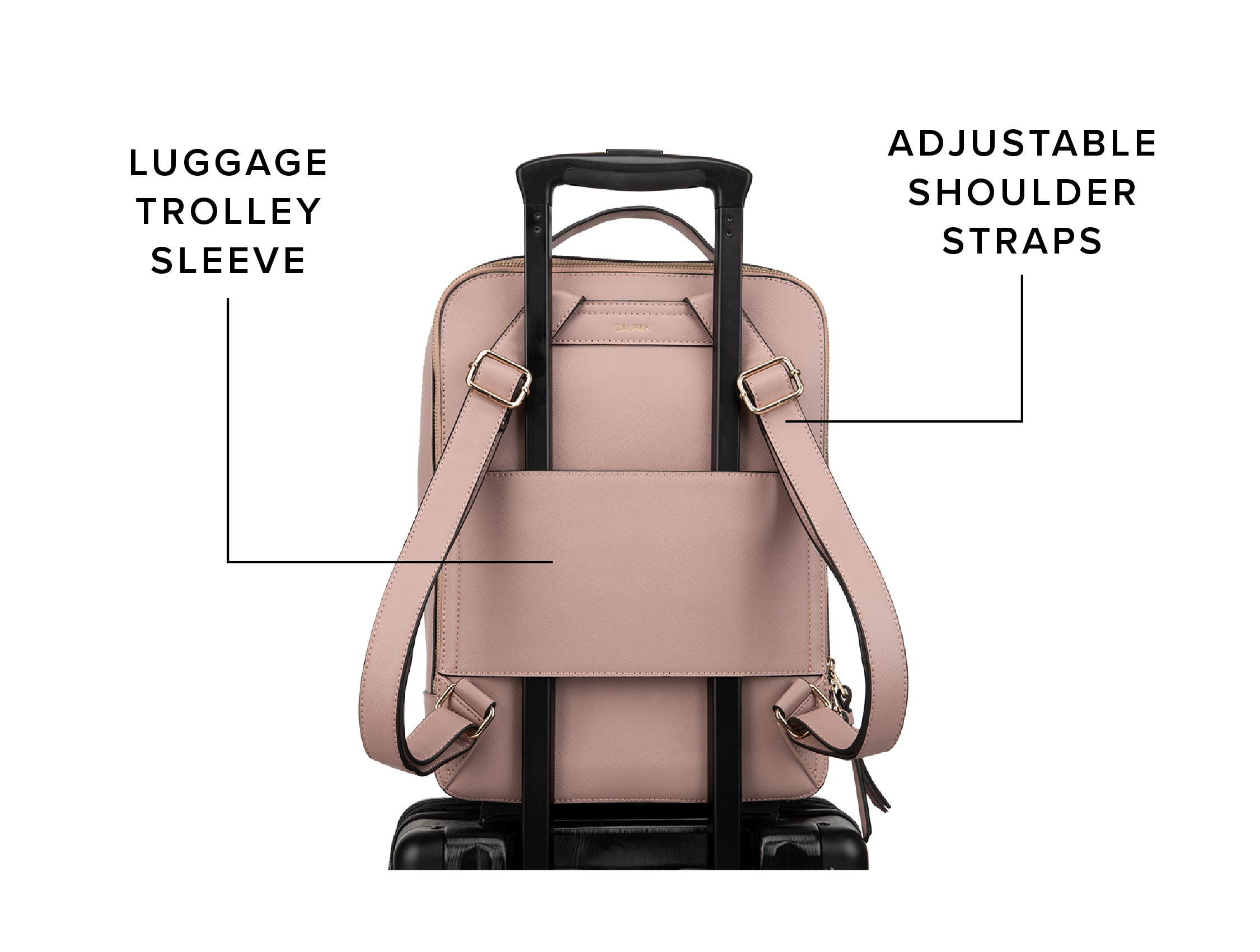 The Kaya Laptop Backpack is a customer favorite for a reason. The separate back pocket has a padded laptop sleeve that will keep electronics up to 15" safe. The 5 interior pockets will help keep all of your smaller belongings organized. With two options to go hands-free–slip the backpack onto your luggage using the luggage trolley sleeve, or carry it on your back using the adjustable shoulder straps–you will get through TSA in a breeze.
Oh, and she happens to go great with our Ambeur Rose Gold Carry-On Luggage!