Building A World Of Community With Peace4Kids
Building a world of community with Peace4Kids. Giving back and staying connected within our community has been a goal for CALPAK for some time now, and we're excited to be working with Peace4Kids, a Los Angeles-based nonprofit that helps educate and empower youth in foster care. After speaking with their co-founder, Zaid Gayle, who enlightened us with more information about the youth in our foster care community and how we could empower them to make a difference, we knew this partnership aligned with our own objectives. We are excited to share that from 10/29-11/13, 10% of net proceeds will go to Peace4Kids. Get to know Zaid, Peace4Kids, and what makes this nonprofit so special.
In your own words, tell us what Peace4Kids is and what it means to you.
Unfortunately, the world perceives foster care as a journey filled with shame and suffering instead of growth and transformation. At Peace4Kids, we believe in honoring the power of each youth's voice with programs that help them discover their talents. Our community of trained volunteers and foster care alumni, uniquely build on the individual strengths of each child, equipping them with the tools to navigate past trauma, embrace their future and thrive. Every youth that comes to our organization is supported not for a season or a reason but a lifetime.

Starting at age 4, our youth can stay involved in our programs until they are 25 and capable of navigating their world with confidence. We see greatness in all our kids and through patience, consistency, and dedication we ensure they fulfill their potential. This feeling of collective responsibility for our children is what we call "community as family".
Where do you think your passion for working with kids comes from, specifically youth in foster care?
I was raised by two black parents who were involved in social justice efforts in the 60's. They truly believed that service was the rent you paid for the privilege of life. I was always asked at the dinner table, "How will you make the world better?" I struggled with an answer because my parents had already done so much.

My mom and I also had a tough relationship. She had high expectations and I never felt like I could reach them no matter what successes I had. She was the oldest of eight children and had a tough childhood that included being in foster care. Because so many of her younger siblings struggled in life, she was hard on me to make sure I did not follow the same paths. The toughness made me feel like my mom didn't love me when I was a child. As I got older, I began to understand my mom's motivations, but was still not very close to her. However, through working with youth in foster care at Peace4Kids I have discovered that my mom's tough love was the best gift she could have ever given me. Her commitment to my well-being meant she was able to end the generational cycles of abuse she endured. My mom never once laid a hand on me and she directed my path with consistency and commitment. Her commitment to the possibilities allowed my mom to survive her childhood and it's important for kids who are like her to understand that they too possess the tools for success.
DO YOU RECALL THE MOMENT YOU REALIZED PEACE4KIDS GREW FROM A PASSION TO A NON-PROFIT ORGANIZATION?
There have been many moments along the way where I have been struck by the impact we are making in the foster care community. My earliest memory was back in 2002 when our youth were invited to testify at an Assembly hearing in San Francisco. We spent weeks talking to them about their testimonies and making sure that they felt comfortable speaking publicly about their foster care experience.
As we drove up from Los Angeles, I was concerned that I was putting them in a very vulnerable position. I'd seen other youth in foster care testify before and many of them would breakdown as they recounted the horrors of their past. This was both heartbreaking and upsetting. I didn't want these youth that I loved being exposed in that same way in a public space. However, when they stepped up to the microphone they spoke clearly with passion and with recommendations on how to change the foster care system. After their testimony, the lawmakers that were present asked me if our youth could come and serve as interns and work directly with their staff. In that moment, I knew that what we were creating was far greater than just a safe space for youth in foster care.
What are the types of life skills you hope to impart on youth in foster care that they can apply for the rest of their lives?
It's not really about what Peace4Kids can impart on them, it's about what impact they can have on the world once they recognize their strengths. I always remind our volunteers that our youth have all endured abuse or neglect and have often lost everything they loved once they came into foster care. The skills they needed to survive those circumstances can translate well into anything they want to achieve in life. Our job at Peace4Kids is to help them discover that they already have everything that they need to thrive. The youth we serve always exceed expectations because the bar for success can be as high as they want. This is a lesson that we have applied from the life that my mom has lived.
What's your favorite part about having a platform like Peace4Kids?

It's the relationships that I have built over the years with youth and volunteers. Since I helped start the organization over twenty years ago, I have seen so many children become successful adults. This community has been so transformative for thousands of people. I hear all the time how much Peace4Kids has meant to people and their lives. The fact that I can be a small part of that is life affirming and makes me feel grateful that Peace4Kids has been able to stay around for so long.
---
What does success mean to you in terms of witnessing the kids learning from their experience from Peace4Kids?
True success can only be achieved when our youth take over the leadership at Peace4Kids. Nonprofits should be designed to put themselves out of business. If we are trying to improve the outcomes for youth in foster care, then when we achieve that goal there will be no need for our organization. This is what we tell our youth all the time. They have the keys to success and we're just waiting for them to open the door and come into the house that they have built.
To do that, the rest of the world needs to embrace what our youth have already taught me. Youth in foster care are superheroes. The comic book world seemed to pick up on this a long time ago. If you think about some of the greatest comic book superheroes they all had foster care experiences. Batman was raised by his butler after his parents were killed; Spiderman was raised by his aunt and uncle; Superman was adopted after his planet blew up; X-men is a group home for kids who have been ostracized because of their differences. All these characters are positive influences on the world because they know the depths of loss and pain. I think youth in foster care can teach us so much about humanity if we're willing to listen.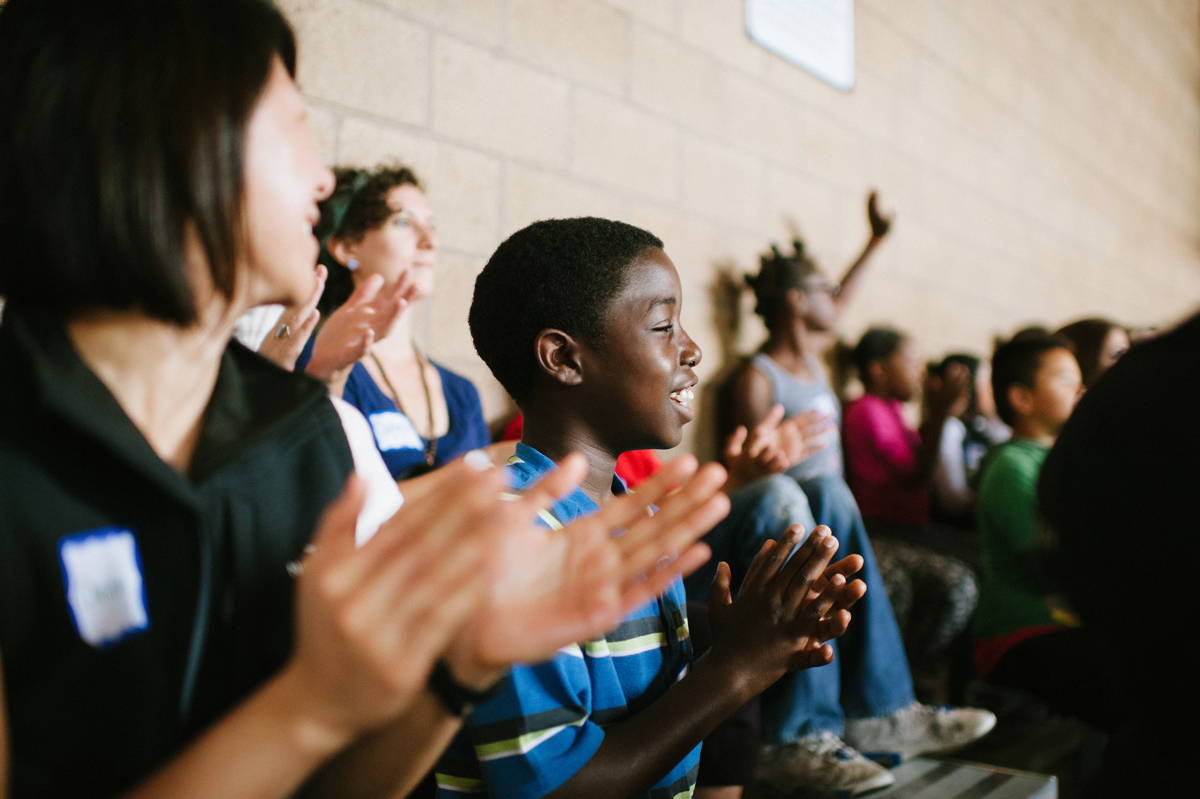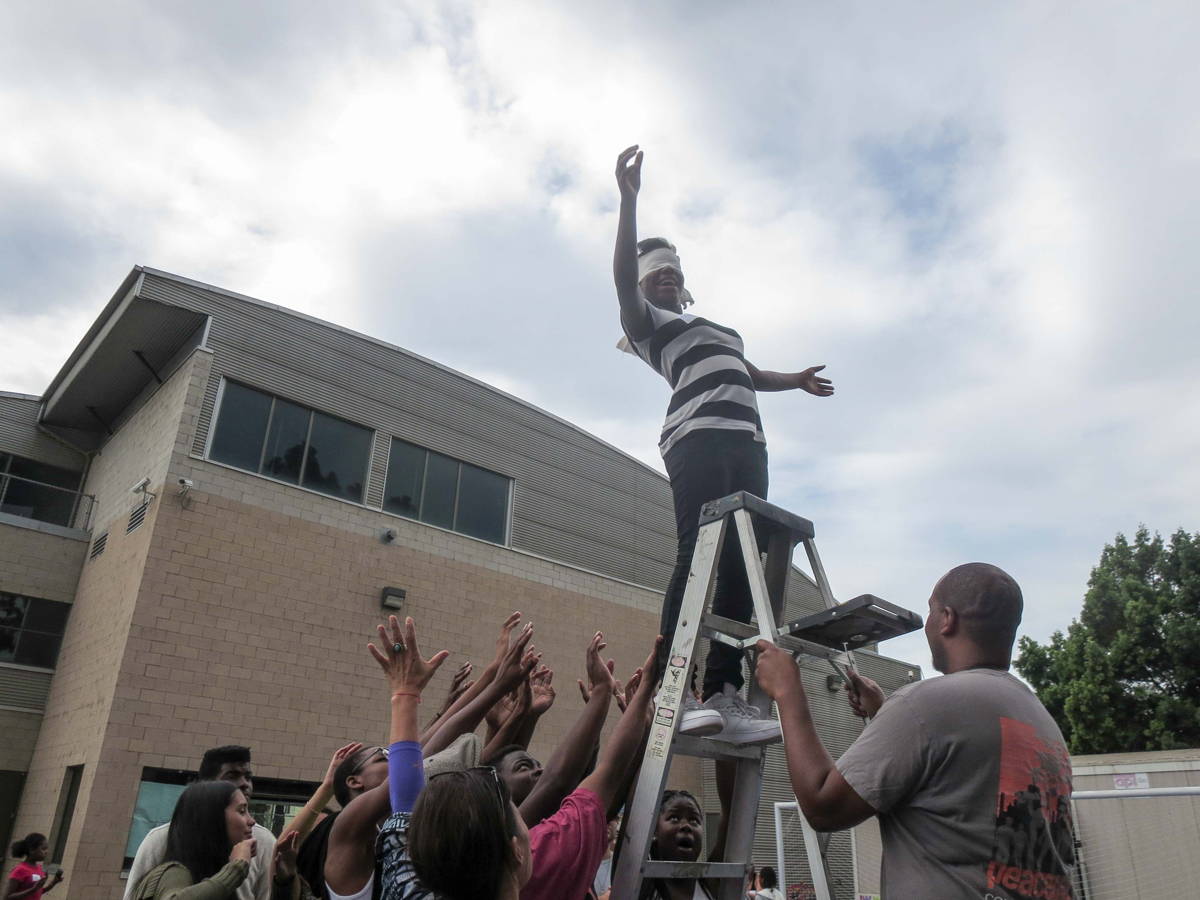 ---
Tell us something about the history of foster care that many of us may not know.
I think the most important thing to know is that our historical ideas about youth in foster care are still influencing how we treat them today. Society has often thought about youth in foster care as kids who were not wanted, broken, and unloved. Thinking about them in this limited view positions them to fail which is why so many end up homeless, unemployed or in prison.
Our youth have conducted research that confirmed the fact that the public views youth in foster care negatively. We've published our findings and have developed trainings to help dispel the myths that people have about children with a foster care experience. The biggest influence on these negative perceptions is the types of media we consume. Because so many of us don't recognize the strengths of youth in care we can only focus on the portrayals that confirm our negative ideas. I hope people will choose to see youth in foster care in the same way that they see their own children… with unlimited potential.