Black Lives Matter: An Ongoing Directory For Continual Support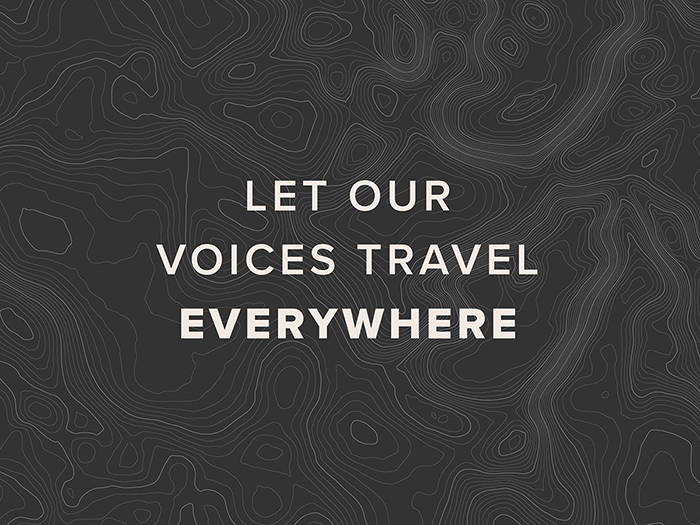 Travel is for everyone. This is why we design and create thoughtful and long-lasting pieces, tell unique travel experiences, and share countless amounts of ways to make travel easier so you can focus on making memories.
Unfortunately, racism is a global issue BIPOC (Black, Indigenous, People Of Color) experience in daily life and while traveling. While this isn't news for most, the need for an inclusive vision of travel is more important than ever.
While we hope to inspire travel through our products, we will continue to give more space to our Black community to share their experiences, perspectives, and businesses through our content on all channels.
CALPAK has donated to the NAACP Legal Defense and Educational Fund to support structural change to expand democracy, eliminate disparities, and achieve racial justice, and will be donating 10% of the net proceeds for the month of June 2020 to continue that support.
By actively supporting the Black Lives Matter movement through our words and through our actions now and in the future, we look forward to a world where travel can inspire a new and more inclusive definition of equality.
Below you'll find an ongoing directory of resources and businesses to encourage us all to continually support our Black communities.
@anniebercy - Director
@summaeverythang - Visual artist
@lowkey_hope - Videographer and director
@9thsage - DJ and photographer
@jesseboykins3rd - Musician, art director, and stylist
@pialindsay - Fashion designer
@btmarie - Stylist
@amalia.consulting - Marketing agency by Samira
@paulithepsm - Musician, model, space enthusiast, and horticulturalist
@londyndouglas - Stylist and DJ
@honorablemohammed - Visual artist
@calmatic - Film maker and director
@_jahmad - Photographer and creative
@btfacollective - Platform to create space for Black trans femmes in the arts
@mikereesay - Visual artist and creative director for OPM
@kydjor - Visual artist
@mjgnnc - Poet and creative
@audweeee - LA based illustrator and founder of Chez Awa
@ihartericka - Sex educator and model
@clintsmithiii - Poet and educator
@sheisthisdesigns - Illustrator
@christinagranthands - Hand model
@antoniacheri - Hand model
@ashtonmccreight - Musician and DJ
@lanise_howard_studio - Visual artist
@zenchangeangel - Writer and author
@imgizzle - Musician and writer
@laurenpierce_designs - Portraits using an array of materials as well as color to highlight the people in Lauren's life.
@spoonfuloffaithstudio - Jena Holliday creates illustrations inspired by floral, patterns, women and kids
@prettyininkpress - Prints and illustrations by Octavia Jackson
@tylerdeauvea - Multimedia artist, Tyler Deauvea, creates art focusing on various physical and spiritual aspects of his life.
@lustfullisha - Oil paintings, prints, and fine art
@inspirebytyler - Motivational speaker and artist who uses mixed media (hair, fabric and jewelry) in her paintings so her art can feel real.
---
@mahoganybooks - Located in D.C. Specializing in books written for, by or about people of the African Diaspora
@unclebobbies - Located in Philadelphia, Pennsylvania. They're also a café.
@harrietts_bookshop - Located in Philadelphia, Pennsylvania. An independent bookshop & creative space celebrating women authors, artists, and activists.
@thelitbar - Located in Bronx, New York. They inspire reading while highlighting diverse voices and increase intellectual visibility in the Bronx.
@forkeepsbooks - Located in Atlanta, Georgia. Rare and classic books focused on Black culture and history.
@braveandkindbooks - Located in Decatur, Georgia. A thoughtfully curated neighborhood indie kids' bookshop.
@blackbabybooks - They spotlight children's books with Black characters.
@booksofmelanin - They promote Black children's books to celebrate the melanin of their skin.
@coloured_publishing - Located in Los Angeles, CA. They're a publisher of art books, zines, prints, and more founded by Devin Troy Strother and designer Yuri Ogita.
---